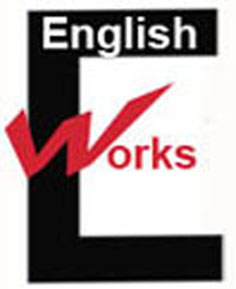 1984: essays based on notes by English Works (Dr Jennifer Minter)
Winston's awareness of what society has lost sets him apart from      every one else, even Julia. Discuss..
Introduction: Winston is acutely aware of what he is losing. He clings to his memories of the past, both personal and political, and realises that he is cannot choose a partner whom he loves.
This sets him apart because Big Brother completely controls mind and body of its citizens. It denies them the freedom to think and feel and Winston is portrayed as a lone rebel. Apart from Julia. Winston becomes according to his saviour and enemy, O'brien, a "most difficult case". Eventually, though , Winston becomes just like everyone else. (Explain.)
Winston is aware that he is losing his ability to choose his lover or partner for enjoyment and satisfaction. This connects him with Julia, because she also wants to rebeal against the party's doctrine of love and partnerships… The fact that he wishes to choose his lover also sets him apart from the population in Oceania. He wants to have an intimate relationship with a woman based on choice and mutual sexual and emotional satisfaction. He is aware that this is an ideal that is elusive. The party determines a person's partner based on procreation and he is married to Katherine. Hence his rebellion with Julia (explain).
Although Julia and Winston both rebel and have the courage to choose their own sexual partner, Winston's rebellion differs from Julia's because it is politically based. He wants to find a way to overthrow the party – at least to find a means or the possibility. This is why he turns to the Proles. The proles don't interest Julia, nor does Winston's interest in the past. Julia is only interested in breaking the rules of the game. For her, it is the game that becomes an end in itself. Winston is interested in the future and how people can find a way out of their oppression.
Above all, Winston is isolated because he cherishes the truth, personal memories and understands the importance of a nation's collective history (explain. For this reason, his rebellion is about "staying human" at all cost.  This sets him apart from everyone else in the world of 1984, even Julia. Perhaps, Julia is simply too young to recollect life before the Party. This also sets him apart from the proles because they lack consciousness. He has his memories and knows that life was better because they were free.
As part of the erosion of his humanity, he is acutely aware that he is losing his personal memories and he desperately tries to record his memories in his diary. He hopes to maintain a record of his past so that he can talk to the future. By keeping his memories he thinks that the future may be able to rectify the present problems.
This sets him apart from everyone else, because most people are either too scared or intimidated by the Party to do this, or they simply do not value their past. The Party forbids independent thoughts and memories and uses Telescreens and Thought Police to suppress individuality… If detected, "it was reasonably certain it would be punished by death"  (8)  Clinging to his individual memories is important, but so is maintaining independent records. This also sets him apart from many of his co-workers, who also take part in the constant falsification of history.  Most importantly, Winston realises that it is very important to assert one's independent reality, because otherwise the Party will continue to completely control the individual's spirit. He knows that 2 + 2 = 4 and does not want to surrender this belief…  O'Brien insists during torture that Winston must show "acceptance" towards Big Brother and he must do this by accepting that there are 5 fingers.
Despite his hard-fought battle he becomes like everyone else. Even like Julia. He betrays her because of the rats and this signals his death as an individual. His spirit is destroyed. Finally, he comes to love Big Brother. "He had won the victory over himself". This is an empty victory, but it is a necessary victory if he is to "survive". This shows that Winston, despite all attempts to preserve his knowledge of reality, finally gives in and accepts that the Party controls all thoughts and emotions. Awaiting his execution, he realises how pointless it was to resist. He could only feel love for Big Brother. This is Orwell's attempt to show the triumph of the totalitarian state over the free will of the individual.
When O'Brien says "You have failed in humility and self discipline he is correct. W S causes his own suffering. Do you agree?
Winston does violate the Party's doctrine of complete control. He is aware that his obsession with individual rights and freedom is dangerous and that he lacks "self discipline".  Therefore in a simplistic way he is responsible for his own suffering.  However, 1984 is  complicated text, and Orwell presents a Party that is so hell-bent on destroying the individual and "stamping" on one's humanity, that readers must question the nature of Winston's suffering. In many ways, he is extremely noble and his rebellion against the Party is heroic. It is the Party's fault in many ways that causes his suffering because he so courageously fights against their dictatorial rules and regulations.
Winston's refusal to follow Party doctrine leads to O'B's accusation  that he lacks the requisite "self discipline" to be an ideal Party Member. According to O'Brien, such discipline involves submerging one's own identity with the Party's. It is to think and feel as the Party dictates and suppress "erroneous thoughts" – such thoughts are those that insist on an external reality, and that seek to verify one's personal past. The party insists on complete control so as to perpetuate its system of ruthless power that seeks "power for power's sake" or sees power as an "end in itself".
He understands that a person must break free from the party if they wish to maintain their humanity. …
In a simplistic way he is responsible for his own suffering because he lacks the humility to follow party guidelines.  He is determined to think for himself, record his personal past as well as oceania's collective past – but this is an action of thought crime. He knows that whoever "controls the past controls the future"… This is because he knows that it is imperative for people to have a standard of comparison with the past so that they can evaluate the level of oppression.  The party is determined to suppress such standards so that people fallaciously believe that their standard of living has never been better and that the party is infallible. for this reason, he records his own personal thoughts in his diary.. investigating his family history so as to cling to the memory of times that may have been better, because people were not so oppressed…
Again he lacks self discipline by developing a loving relationship with Julia. This is dangerous because individual emotions and sexual feelings are outside party control. The party insists on channelling these towards the worship of Big Brother. Winston also knows for a person's wellbeing and emotional stability and happiness they should choose their partner and be free to love whomever they like.
Winston's "rebellious" nature creates his own suffering which leads to acute pain and suffering in the torture room, Room 101. He brings the misery on himself because of his refusal to follow O'Brien's rules. All he has to do is accept that the party controls external reality and rid himself of "erroneous thoughts". O'Brien wants him to say that the photo of the traitors never existed and that 2+2=5. He suffers enormous pain because of this.
However, this is a fine example of where Winston is also being courageous because he insists on the discipline of maintaining his own freedom.  He is fighting for his own survival and the right to "stay human" for everyone's sake. The Party is so unrealistic that Winston is so determined not to bend to O'Brien's wishes. He hates rats more than anything and this becomes his downfall. Ironically it also becomes the source of his "humility" and "self-discipline" and makes him "accept" the Party's doctrine. Winston simply cannot bear the odour and the thought of the rats tearing his flesh apart. He betrays Julia which is to betray the humanity he has been fighting for.
Winston finally shows the right sort of "humility" and "self-discipline". He loves Big Brother and sacrifices himself for this higher cause. He also loves O'Brien and has no feeling for Julia. It's a victory to the Party but a loss for humanity, which shows just how noble Winston was.
It is the Party's fault in many ways that causes his suffering because of their dictatorial rules and regulations. They are stamping on a person's humanity and this is treacherous to Winston. In contrast Winston is a very courageous person and fights for the survival of his and others' humanity. He knows it is important to maintain individual thoughts so that people can withstand oppression.
Return to 1984: an individual's challenge to political power