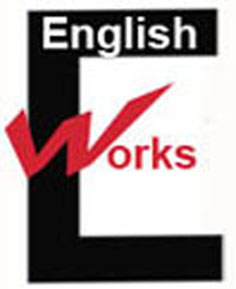 Think about Hannah Kent's views and values and weave these throughout your discussion (Dr Jennifer Minter, 2015)
Kent refers to quasi-official documents and letters from figures of authority to reveal the harsh and judgemental views and values of the patriarchal society.
Kent suggests that social and religious institutions must show/ reflect compassion. They must reflect the true nature of  Christ's message to be compassionate and humane.
Kent criticises the harsh religious and social policies of the patriarchal institutions that stereotype Agnes as a murderer. The figures of authority focus on the negative side of the crime and ignore the compassionate aspect of the deed.
Kent uses the cold and icy landscape to reflect the harsh and judgemental mindset of her characters.
Kent paints a spiritual landscape to embody Toti's and Margret's spiritual transformation and the values of compassion
Kent suggests that individuals who represent political/social and religious institutions typically focus on a judgemental attitude to sin and punishment.
Kent shows how they exclude those on the margins who are particularly in need of kindness and care. / marginalise and isolate vulnerable (or damaged) individuals
As a by-product of the harsh and intransigent patriarchal society, Kent suggests that many citizens divulge their fear in irrational /supernatural ways.
Frequently, these supernatural powers also reflect the ambiguity of the landscape, with regard to both its hostility and charm.
Society harshly judges those on the margins.  She cautions readers about stereotypying those individuals confined to a marginalised position in society through no fault of their own.
Kent encourages readers to recognise the ambivalence of  Agnes's crime and suggests that evil /is multi-faceted/ has many sides. There are often extenuating circumstances.   There are often mitigating circumstances or compassionate reasons…
Kent contrasts Toti's with his father's harsh and judgemental view of sin and punishment to suggest that those in positions of authority and power ought to show Agnes greater kindness and compassion.
Kent prioritises /privileges/foregrounds Toti's personal and compassionate, Christ-like attitude to religion and sin.  His spiritual and emotional journey, prompted by Agnes, epitomises a more personal and compassionate religious stance which Kent suggests offers greater comfort and spiritual reassurance.
She suggests that his journey towards forgiveness, represents a more loving, caring compassionate Christ-like figure that is also represented/ features in the Icelandic Burial Hymn
The cathartic and confessional aspect of Agnes's story-telling mission gives her eventually a reason to live. It empowers her;  Integral to Agnes's desire to live or her renewed passion for life is the fact that she has finally found a compassionate listener and someone who treats her with a degree of compassion and understanding.
Kent uses the alternative first-person narrative form to divulge Agnes' personal stories. Agnes searches for a more compassionate response in her listeners. Her listeners develop and change as they respond to her emotional demands.
Return to Burial Rites: Notes on Hannah Kent and the boundary stone
See Arguments and Persuasive Language: Online Exercises for Language Analysis
Some practice essay models for Burial Rites: think about your topic sentences!