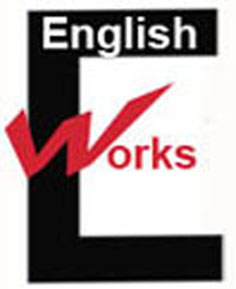 Is the monster justified in what he does to his creator? (Dr Jennifer Minter)
The monster commits a series of heinous acts in Frankenstein. When the monster discovers his ability to impart pain upon his creator, he effectively murders all those who are dear to Victor. Whilst it is evident that Shelley does not condone the murderous acts of revenge, she puts forward a series of mitigating circumstances that evoke a sense of both horror and sympathy in readers. From the moment of his birth, he suffers cruel rejection by his creator in his selfish pursuit of knowledge.
Victor recoils in horror from the ugliness of his creation. His rejection is replicated in other social relationships experienced by the monster, which lead to a sense of acute despair and loneliness. In this regard, both Frankenstein and the monster vie for the position of most grieved owing to their feelings of acute suffering.  'Blasted thou you wert' the monster says over the dead body of Victor, 'my agony was still superior to thine'.
Shelley's Frankenstein is depicted as noble and given tragic heroic status, which belies her later apparent disgust when Frankenstein transcends the boundaries of knowledge and worse, rejects his creation. We also pity Frankenstein's monster who states 'sorrow increased with knowledge' and his anger becomes incited after being able to read the notes in Victor's pocket. The more aware he becomes, the deeper his sense of confusion. He struggles with his sense of identity: "My person was hideous and my stature gigantic. What did this mean? Who was I What was I Whence did I come? What was my destination?"
Mixed emotions
Initially, the monster incites a great deal of horror in readers because of the brutal and inexcusable murders of William and Justine. They are both innocent and unadulterated. The murder is born of the monster's desire for revenge and the fact that he exalts in William's death incites shock and disgust. This is highlighted when the monster states 'I gazed on my victim, and my heart swelled with exultation and hellish triumph'. The social injustice of Justine's execution is also portrayed as horrific and further marginalises the monster.
Shelley also suggests that the monster's act of vengeance reflects his social immaturity, which in turn reflects the creator's failure to nurture him. The monster remains at an elementary and immature state of self awareness.   During his moment of need, the monster turns towards "my father, my creator", to him "who had given me life" in the hope that he find "succour".  "You had endowed me with perceptions and passions and then cast me abroad an object for the scorn and horror of mankind".  "But on you only had I any claim for pity and redress, and from you I determined to seek that justice which I vainly attempt to gain from any other being that wore the human form".
The extended hand: and an "ardour for virtue"
During the creation scene the daemon extends his hand to Frankenstein which shows his longing for companionship. He instinctively, and with his "one hand stretched out" tries to "detain" Victor and pleads for care.
Rather than a relationship based on affection, a desire for revenge constantly draws the monster into Victor's orbit. Over time, the daemon believes that he has no option but to exact retribution upon his heartless creator who, he believes, fails to show even the smallest acts of mercy and kindness.  
He becomes increasingly obsessed with revenge, as he realises the extent of his exclusion.  The more he reads the books that were left in the "leathern portmanteau" and the more he studies the compassionate relationships of the de Lacey family, the more he realises that he is truly alone and desolate.  He becomes aware that he is "strangely unlike" the protagonists in the stories,  and one of his differences is that there "was none to lament my annihilation".   "I was related to none."   (131)  The dawning awareness of his sense of alienation and rejection coincides with an overwhelming desire for revenge.   He had studied human nature by observing the "cottage of my protectors"  but the books also reinforced the community of man from which he is excluded.
An acute sense of rejection and abandonment
A turning point in the monster's life, occurs when he saves the drowning girl from the "force of the current" and "dragged her to shore". She was "senseless" and he, like his own creator, sought to restore life, to "restore animation".  The "rustic" fires his gun at the monster who "sank to the ground" and the Monster soon "writhed under the miserable pain of a wound which shattered the flesh and bone".  (The girl's father recoils in horror and reacts just as cruelly as did Victor, and as will Felix and Mr De Lacey.)
A pattern is established: whenever the monster tries to show kindness and help others, his deeds are rebuffed. He reels from the constant effects of horror and rejection. The monster questions this terrible "reward for my benevolence". He had "saved a human being from destruction" and was treated so cruelly. His impulse towards kindness hardens and he becomes increasingly revengeful.  "The feelings of kindness and gentleness, which I had entertained but a few moments before, gave place to hellish rage and gnashing of teeth. Inflamed by pain, I vowed eternal hatred and vengeance to all mankind." (143)
Likewise, with his interaction with the De Lacey family. The monster identifies with their sense of exile and is saddened by their apparent poverty and 'deeply affected by it'. The monster states 'when they were unhappy I felt depressed; when they rejoiced I sympathised in their joys'. He helps them out by cutting fire wood without their knowledge. He admires their kindness and he hopes to gain their confidence. He expects that by winning their compassion and by earning their respect that they would "overlook my personal deformity" (133)  He asks, "could they turn from their door, one however monstrous, who solicited their compassion and friendship?" (133)
After Felix so violently rejects his call for companionship, the monster's feelings harden and he becomes filled with rage and revenge.
The monster is overwhelmed by the violent reaction and the extent of their "consternation" and "horror' when they eventually realise the creature in their house. Shelley describes Felix's reactions in very violent and aggressive terms.   The daemon narrates:  "In a transport of fury", Felix "dashed me to the ground and struck me violently with a stick"   "My heart sunk within me".
The daemon notes that he could have struck revengefully upon Felix; as the "lion" shreds an antelope he could have destroyed his "cottage of protectors". However, he realises, that it is Victor who holds the key to his remorse. He realises that Victor, as his creator, is the one who should provide "succour" .  He accuses him sharply: "You had endowed me with perceptions and passions and then cast me abroad an object for the scorn and horror of mankind."
Whilst the daemon is humiliated by the reaction of others, particularly by Felix, he reserves his fury for Victor.  He accuses him: "But on you only, had I any claim for pity and redress;  and from you, I determined to seek that justice which I vainly attempted to gain from any other being that wore the human form" (141)
The ability to read refocuses the monster's attention upon the faults of his creator and enables him to find a target for his feelings of "bitter gall".  In this regard, the monster reads Victor's notes "in the pocket of the dress which I had taken from your laboratory" which minutely details the master's thoughts about the monster's "accursed origin".  The monster reads, with horror, Victor's references to "my odious and loathsome person" in language that "painted your own horrors and rendered mine indelible".   His sense of indignation is alighted as he analyses the degree to which Victor focuses on his own horror and condones the monster's pain.  "Why did you form a monster so hideous that even you turned from me in disgust? God, in pity, made man beautiful and alluring, after his own image; but my form is a filthy type of yours, more horrid even from the very resemblance." "I am solitary and abhorred."
A contradiction at core: the monster suffers from his desire to belong
The monster is at first positioned as benevolent and shows that he is capable of identifying with another's pain and misfortune.  His claim that, after reading Plutarch's Lives he felt a sense of pride and the "greatest ardour for virtue" rising within, matched by an "abhorrence of vice". However, it appears that it is the socialisation process, or rather his incorporation into society, that renders him evil.  As knowledge accumulates, he becomes aware of his loneliness and of his difference and the greater his awareness, the more he seeks a kind deed from his creator.
The contradiction between the monster's hideous physical appearance and his instinctive impulse towards benevolence suggests that society's stereotypical views about physical appearance are a slight upon our system of social relationships. Shelley exposes her critique of a society that places too much emphasis upon physical appearance to the detriment of sensibility.
From the beginning, Victor promptly rejects him because of his grotesque features. Victor exclaims 'great god' and queries why he was not 'beautiful'. He is "unable to endure the aspect of the being I created'. The monster is particularly affronted when he discovers Victor's notes and reads his personal thoughts on the creation. Victor describes the 'hateful day' that spawned the creation of an 'odious and loathsome' creature which fuels the monster's anger and sets a pattern of rejection and abandonment in the monster life.
Likewise, when the monster reaches out to Mr de Lacey for guidance and assistance, expecting compassion from a fugitive who has also been ostracised by society, he suffers further rejection.  The family is an idyllic model of kindness. Repulsed by injustice, Felix helps Saphie's father; Saphie also strives to correct her father's exploitative stance towards Felix.  The monster expresses his regret that 'no father had watched my infant days, no mother had blessed me with smiles and caresses'. The monster learns that love and nurture are critical elements in the human story and their lack leads to a strong sense of rejection and abandonment. Though observing the De Lacey family's 'gentle nature and amiable qualities' the monster discovers love and companionship between family and siblings and the 'various relationships which bind one human being to another'.
Shelley strategically depicts Mr De Lacey as blind so that he cannot see the abnormalities of the 'hideous' and 'loathsome' 'devil' in front of him. Rather, he listens to the monster's tale with compassion. However, the monster's social interchange is promptly curtailed by Felix who instinctively reacts with horror and disgust, beating him mercilessly.
William is similarly horrified when he recoils from the 'ogre' that 'wishes to eat him', and the father of the drowning girl also reflects this horror when he shoots the monster. The fact that the man ('teared) the girl from my arms' shows an acute sense of ingratitude that wounds and humiliates the monster. Likewise, even the kindly De Laceys, who are themselves social outcasts, reject him because of his physical abnormalities. Shelley depicts Mr De Lacey as a blind man to show the importance of appearances; initially he is not repulsed by the monster and listens compassionately to the monster's story of disadvantage. However the monster's companionship is short-lived when he is interrupted by Felix, who, in sheer horror, belts the monster with the stick. Their horror reflects Victor's who is also repulsed at first sight.
The daemon's lost "paradise" 
The monster's strong identification with Milton's Adam in Paradise Lost provides an insight into his despair and overriding sense of loneliness. The monster is struck by his similarity with Adam.  "Like Adam, I was apparently united by no link to any other being in existence, but his state was far different from mine in every other respect."  He is a "perfect creature, happy and prosperous" and "guarded by the especial care of his Creator" (132)   This example reinforces the monster's own sense of his wretchedness. He realises to what extent he is "wretched, helpless, and alone".  As the monster realises, unlike Adam's God, Victor "had abandoned me, and in the bitterness of my heart I cursed him". (134) Adam also has a companion: the monster has no Eve, who 'soothed my sorrows and shared my thoughts; I was alone" (134)  He notes, "many times I considered Satan as the fitter emblem of my condition; for often, like him, when I viewed the bliss of my protectors, the bitter gall of envy rose within me."
The accumulating experiences of rejection and abandonment, particularly as a result of his "hideous" form,  fuel the monster's desire for revenge, and thus to a certain extent provide some excuse for his horrific actions of murder. The monster becomes enraged at his deformities 'Cursed, cursed creator, why did I live?'.  To some extent, then, we sympathise with the monster's miserable plight.
The monster's transformation into a vengeful being is highlighted in his vow: "eternal hatred and vengeance to all mankind'.  "My sufferings were augmented also by the oppressive sense of the injustice and ingratitude of their infliction." (143)
The female monster
This despair continues to build sympathy in readers which reaches a climax when he implores Victor to create a female monster which is modelled upon Eve. If Adam was cared and loved for by his creator, the monster feels that he has been wrongfully cast out of Eden. He does not even have a female companion, Eve, to share his torment. Shelley deliberately includes the monster's narration in the novel to provide an acute sense of his humiliation which culminates in the murder of Elizabeth. The ultimate act of revenge is directed at Victor who fails to provide the companionship for which he so desperately yearns. He thereby denies Victor his own right to love and companionship and ensures that he suffers eternally.
The refusal to create the second monster reinforces the isolation of the monster which is an abomination and prompts his threat 'I shall be with you on your wedding night'. Whilst Shelley does not condone the disgraceful murder of innocent and 'beautiful' Elizabeth, she suggests that it is Victor's abominable actions, which render the monster alone and lonely, are the true abomination.
By placing Victor in an impossible dilemma, Shelley reveals her view that a life of exclusion and complete isolation is one of the greatest abominations. For this reason, the monster invests a lot of emotion in his appeal to Frankenstein to create another monster to save him from his unbearable loneliness. He avers that such a monster will help him to 'again be virtuous' and he will halt his vendetta against his creator. The monster again depicts analogies between himself and Adam, which suggest that it is cruel and unnatural for the monster to live in isolation without a companion. By placing Frankenstein in an unenviable dilemma Shelley brilliantly shows how the abomination has social needs which compels Frankenstein to repeat his mistake. As a result of his indecision and mentor torpor, Frankenstein's nervous energy dangerously exhausts him and the monster learns that 'my enemy is not invulnerable'. He senses that murder is the best form of revenge.
Victor suffers enormous anxiety because of the impossible dilemma. He states,  "I feared the vengeance of the disappointed fiend, yet I was unable to overcome my repugnance to the task which was enjoined me."  (155) It appears at first, that Victor, selfishly, refuses the request, because he is reluctant to devote "profound study" to this project.   Ironically, when Victor finally resolves not to invent the female companion, he describes this as the 'basest and most atrocious selfishness" and yet he seems to err on the side of social responsibility (175).  There is a suggestion that he changes his mind because he is not prepared to overlook the consequences again of his monstrous actions.  If, at first, he regarded the task as one that must be fulfilled "whatever the consequences", he soon changes his mind and "saw clearly". One aspect of the change is the recognition of his social responsibilities.  (175)  Later, as he drifts in solitude upon the sea, without a compass, and unable to "change my course", he reflects upon his sufferings. "I thought of Elizabeth, of my father, and of Clerval; all left behind, on whom the monster might satisfy his sanguinary and merciless passions." And all too soon, he is called to account to explain the death "of a gentleman who was found murdered here last night".
Again, we pity both Victor and the monster, for different reasons. Their rivalry for sympathy is continued until the final stages of the narration, when, in the aftermath of Victor's death, the monster bitterly states 'blasted thou you wert, my agony were still superior to thine'. Shelley chooses to end the novel on this note, thereby suggesting that he is worthy of greater sympathy and thus paid more heavily than Victor for the murderous acts.
Shelley does not condone the monster's heinous and vengeful acts of revenge; however she does suggest that there are mitigating circumstances which is why the portrayal of the monster appears ambivalent. She shifts much of the blame to Victor whose rejection sets a disturbing pattern of failed social interaction and maturation.
Through her criticism of social injustice, Shelley conveys the hardships bestowed upon the monster who is alienated from society. He is left yearning for companionship, but his repulsiveness becomes an obstacle. She suggests that Victor's failure to nurture and care for his creation lead to the horrible acts of murder. The monster's actions are further excused because he was not taught the complexities of morality and the iniquities of revenge.
Justine's plight also draws attention to the corruption inherent in both the church and the legal system.  The failure of Elizabeth's speech and plea for an acquittal on behalf of Justine reflects her impotence and inability to confront the outside world. Elizabeth's comment on the death of Justine 'mean appear to me as monsters thirsting for each other's blood' reveals more social criticism from Shelley and also suggests that there are blurred distinctions between the monstrous 'vile insect' and the human.  The monster's accidental education by the De Lacey family provides Shelley with another opportunity for a critique of human injustice; once again the boundaries between the monstrous and human seem blurred.  In the aftermath of Justine's unjust execution Shelley suggests that true horror lies within. She suggests that it lies in the mental agonies and torments we frequently inflict upon ourselves. Victor sees himself as the true murderer 'I bore a hell within me', echoing Milton's Satan in Paradise Lost, which particularly emphasises his acute feelings of guilt.
Return to Notes on Mary Shelley's Frankenstein