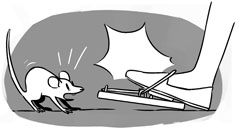 We have updated our Resource Package on Gwen Harwood's poems.
The 37-page Resource Package comprises commentaries, essays, a detailed thematic overview and analytical sentence models for poetic terminology.
For more information, please click here.  
It contains:
Commentary-style analysis of six poems
Heatwave, North Hobart: a commentary plan
A Kitchen Poem
Iris
Evening, Oyster Cove
Burning Sappho,
Return of the Native
A thematic overview of Gwen Harwood's poetry
The Violets, Autumn, The Twins, Barn Owl, Religious Instruction, Nightfall, Father and Child, The Secret Life of Frogs, The Spelling Prize, Class of 1927, Slate, Mother Who Gave Me Life, Suburban Sonnet, Bone Scan, In the Park
Essays, plans and sample paragraphs
Gwen Harwood employs a range of poetic devices when exploring the themes of aging and mortality.
"We outlive so many loves." In what ways do Harwood's poems explore death and grieving?
Gwen Harwood suggests that human existence is a struggle. To what extent is this true?
A cluster of themes in Harwood's poetry
Poetic Language and quotations
Analytical sentence models: poetic codes and conventions
Quotes: Rules for Quotations
A thematic discussion of Gwen Harwood's poems focusing on: Suburban Sonnet, In the Park, Father and Child (Barn Owl and Nightfall), Class of 1927 (Slate, The Spelling Prize, Religious Instruction, The Twins), Prize-Giving, The Secret Life of Frogs, The Violets, The Lion's Bride, Mother Who Gave Me Life. (Dr Jennifer Minter, English Works,  Updated 30/4/2021)
The feminine and the mother
Many of Gwen Harwood's poems celebrate womanhood and the multiple roles associated with the feminine. The depiction of women's hardships that are often connected with domestic and maternal duties, elicits much sympathy and admiration for the women who are often trapped in difficult circumstances. Although they may appear dissatisfied and overwhelmed by circumstances, the poet also emphasises women's strength and determination as they strive to find a balance that affords satisfaction and the possibility of self-expression and individuality.