For more practice and tips, please see our Updated workbook: See: Arguments and Persuasive Language  and our Membership Support Program
Students: keep in mind that the standards and expectations are increasing in this Area  Study 2 (Section C in the exam) to reflect an improvement in students' skill and competence. The focus of this session is, "how can I improve the analysis of purpose and incorporate some 'argument-related" strategies"?
Q: How should I plan and structure my analysis?
A: chunk/key viewpoint/main technique – these should be all the same if you correctly identify the author's key viewpoints and their underpinning argument techniques. A good topic sentence is the key to structure. Make sure that it sets up the paragraph with a focus on the author's viewpoint: (broad) idea.  Do not start with word-level analysis or a summary of the opening (Mr X opens with …) . (Also pay attention to the flow through the paragraph.)
Q: What should I include for "arguments"?  A: The change to "arguments" encourages you to think about the author's key ideas and what they are based upon (evidence and appeals).  Think about their reasoning tactics and the purpose: comparisons, appeals to logic (A leads to B)  and common sense and the author's assumption (= purpose).  
Q: What are the "key" strategies or big picture concepts? (A: If you correctly identify the author's key ideas, then focus firstly, on those techniques that are embedded, or implied) in the key ideas. One of the first things you must focus on is: What evidence does this author use as a basis for their ideas? Does their argument have an underlying comparative strategy: ie are they pointing out the pros and cons of a scheme; the goodies and baddies.  Appeals are a clue to the author's values; often an appeal to justice or human rights or equality is central to the author's main contention and / or supporting reasons.  (See Q 5 – move from the big picture to specific evidence/supporting info.)
Q: How can I avoid summarising the author's views?
A: Often the persuasive texts in the exam are ideas-based; they often focus on positive ideas/views and values and such texts are more difficult to analyse in terms of the purpose. Students often get lured  into summaries and this is a danger with a focus on "arguments/ideas".  You will need to work harder! For example, continue to group a few similar comments together so that you can get under the surface. It might be a few comments that incite fear or anger or promote community well-being and goodwill. It might be key descriptions/depictions of the main protagonists/stakeholders. Perhaps work with 2 highlighters and group together key points/ views and values. For example, is there a comparative structure , use one colour for the advantages/and one for disadvantages, negatives and positives, or a problem, solution style, or is it about people – one colour for the supporters and one for the opponents (goodies and baddies).  Or is it an ideas-style persuasive text :  2 good ideas or 3 negative ideas.   Using the highlighters makes you think about grouping similar comments/words or phrases together.  Remember that key words and significant techniques fit together  (like a hand in a glove), ie. words have a "technique story" and "techniques" consist of words.  
Q: My teacher said that my paragraph is just a list. How can I avoid this?  A: (Structure) You must at least group two similar comments/points/purposes so that you can analyse a pattern of thought/progression of ideas. For example authors may use a string of examples. What do they have in common? What is their purpose? They may make several (positive/negative) comments about key stakeholders. What impression do they give and for what purpose? If you do not group something, you will have an isolated list. This makes it hard to find a decent purpose.
 Q: How can I improve my analysis of the author's impact, purpose/position? (A: there are two ways. Firstly, make sure you are grouping some similar or like comments/quotes together. You can get more depth this way. Also this will avoid listing; it will also avoid repetition.) Secondly, go to key moments, or busy parts of the text, for example a cluster of key words, (attitude words); interesting tone and related techniques. (I will also show you how your sentence structure is an important key to your analysis.
Q: My teacher said that I have too many vague or generic statements. How can I avoid these?
Q: How can I be more specific?
A:  You need to contextualise your comments. That is, make sure that you adapt any mix and match phrases that you are using to this specific author.  Don't  just use comments such as "the author uses her expertise to gain the audience's trust"!. Avoid saying she is "credible". Tell us how she earns our trust and why? Is it because she is keen to deflect bias? Is she fair? Don't just refer generally to her / his main contention. Always explain what the particular view is.  You will need to use some analytical vocabulary (metalanguage) to avoid summarising. See my tips on sentence structure. There are interesting ways that you can embed your metalanguage, so that it is not "technique identification".
Q: How should I include the Visual or the Your Say comment?
A: It usually works best to embed the visual or graph into a discussion of the author's views that best fit the graph. Include some cross references or comparative comments. If a Your Say comment, or an alternative speaker, it is a good idea to set up, simply, and effectively, a comparative paragraph. That is, start with similarities or differences in views and then identify similar or different tonal examples or techniques/ positions.
Which parts should I focus on?
A: Remember that in an exam situation it is easy to run out of time. I tend to spend more time on the latter parts of the text. Normally the deeper ideas are exposed as the author works through her/his ideas. Also students often tend to ramble on a bit at the beginning (due to nerves) and rush through the ending (which can be easier to analyse), so think about doing the reverse, and you will be different.  Spend time on the visuals so that you can minimise repetition and include a few "like" and "unlike" comments. Likewise, with a comparative text.
Please send us a contact form for more details.
Please send me your requests for notes etc.
[bestwebsoft_contact_form]
See: Arguments and Persuasive Language and our Zoom Classes.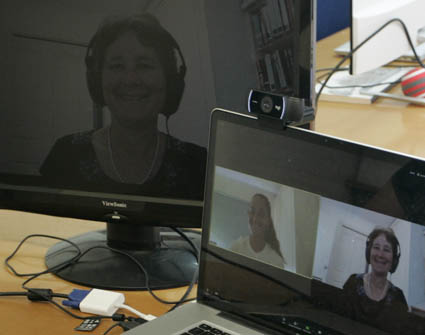 You can get deeper by grouping a couple of similar comments together. Then you can analyse the purpose more deeply.
Try to start with big picture – evidence/personal recounts/professional experience/persona; comparisons; values/appeals.
Try to focus on parts of the text that are "busy", that is there may be 2-3 techniques/word choices that reinforce each other.