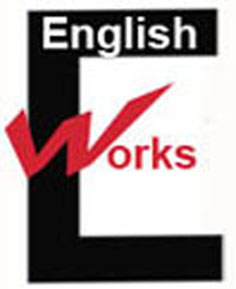 The final meeting between Priam and Achilles provides the climax of Malouf's Ransom.  (Dr Jennifer Minter, English Works Notes)
This meeting takes place in Book 24 of Homer's Illiad, and it's interesting to consider the similarities and differences.
Similarities
Father Zeus and Iris
In Homer's Illiad (Book 24), the Olympian "Father Zeus" whisks Iris down to sacred Troy to give the "greathearted Priam" a message that he "must go to Achea's ships and ransom his dear son, bearing gifts to Achilles, gifts to melt his rage".  He is to go alone, with just a "herald with him" who can "drive the mules and smooth-running wagon and bring the hero's body back to sacred Troy".
Priam is assured of safe passage as the "giant-killer" Hermes will "guide him all the way to Achilles' presence".
Zeus tells Priam that his life will be spared, as Achilles is not so "reckless" and not such a "madman" as to "defy the god's commands".
Whilst Homer's focus is on the controlling power of the Gods, Zeus hints at the human aspect which will also be important to the success of Priam's mission: "Whoever begs his (Achilles') mercy he will spare with all the kindness of his heart".
This message is repeated from Zeus to Iris, and then Iris to Priam and then Priam to his royal entourage.
When Priam tells his wife, Hecuba, about his proposed mission, she, like Malouf's Hecuba, is also outraged and horrified. "Where have your senses gone?" She believes that the "savage, treacherous man" will "show no mercy and, no respect for your rights". Priam also curses his other "lazy" sons whom he believes are not as worthy as Hector.
Homer's Priam also reminds his sceptical entourage about his emotional agony: "You think it nothing, the pain that Zeus has sent me? – He's destroyed by best son! You'll learn too, in tears …"
Like Malouf's Priam, Homer's "old and noble" king is also adamant. "I will go. My mind's made up. Don't hold me back." He is reassured by the fidelity of Iris's call.
Achille's aide informs Priam that Achilles is dragging the boy, "ruthlessly" around his beloved comrade's tomb, "but he cannot mutilate his body".
The Ransom
In the Illiad, Priam's ransom is suitably grand. He offers all his "priceless treasure", "not even that did the old man spare in his halls, not now, consumed with desire to ransom back his son."
After reaching Achilles and appealing to his grief and sorrow, he urges him: "accept the ransom I bring you, a king's ransom".
Hermes
Zeus summons Hermes to guide "King Priam" "through Achaea's beaked ships, so none will see him", until he reaches Peleus' royal son.  Hermes, the god of luck, ushers him to the gates, but he will not "venture into Achilles' presence".
Father to son
In the Illiad, Homer also focuses on the role of human rapprochement. Hermes advises Priam to appeal to Achilles' human side. "But you go in yourself and clasp Achilles' knees, implore him by his father, his mother with lovely hair, by his own son – so you can stir his heart". And indeed Priam prays his "heart out" to Achilles:  "Remember your own father, great godlike Achilles, as old as I am, past the threshold of deadly old age".  Both the men weep together, remembering their loss.  And Achilles recognises Priam's audacity and "raised the old man by the hand and filled with pity now for his gray head and gray beard". "Let us put our grief to rest in our own hearts."
Achilles and the serving women
Achilles urges the maids to bathe and anoint the body and Achilles "lifted Hector up in his own arms and laid him down on a bier" and he gives Priam the gift: "Your son is now set free, old man, as you requested". He agrees to pause the fight between the Greeks and the Trojans for 11 days so that Priam can organise a royal burial and a public feast for Hector.
Key Differences
The royal chariot and the royal carter: Idaeus versus Somax
Priam is guided by Zeus and Iris and is guided by the royal messenger, the "seasoned Idaeus".  He takes a "priceless ransom" and "princely gifts" in his "king's chariot", which is pulled by the "stallions he bred himself in his own polished stalls".
He encounters the "running god of luck" , the "guide and giant killer", who is the royal aide of  Achilles, a Myrmidon.
The inclusion of Somax, the ordinary carter, leads to significant differences between the two texts.
Return to Ransom, Key Notes, English Works