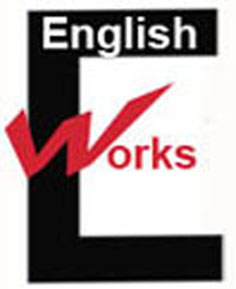 "Simply a man": the significance of the ordinary carter in Ransom, by Dr Jennifer Minter (English Works Notes, 2014)
Somax is presented as intrinsic to Priam's liberating process because he introduces him to a range of human emotions that he typically suppresses in his austere role as a royal. Specifically, he also bridges the (emotional) gap between Priam and Achilles and helps to break the debilitating stalemate that engulfs both traditional Greek hero-warriors.
The journey enables Priam to experience a range of human emotions that are intrinsic to mortality and which separate man from the gods. Somax introduces him to what it feels to be "simply a man" – one that is not trapped by the royal or symbolic representation of life and that experiences the full violent intimacy of grief and loss.
Priam is particularly touched by the extent of Somax's loss; the ordinary carter has experienced the death of three sons and four daughters and accordingly nurses a broken heart. However, rather than become consumed by revenge and hatred as Achilles does, Somax shows forgiveness towards his mule Beauty, the agent of one of his son's death. In relating such personal and particular details about Somax's relationships Priam recognises the extent of his own loss and in his envy realises that he never achieved such intimacy. He wonders whether the loss of a son "really did mean the same for him as it did for the driver" which is an admission of his own sense of emptiness. This sensitive awareness becomes the basis for his appeal to Achilles as he begs for mercy from the "killer of his son". He appears as a "plain man white haired and old" and encourages Achilles to think about his relationship with both his son, Neoptolemus and his father Peleus.
The role of Beauty
Malouf presents Somax's attitude to Beauty as an admirable model of coping with grief and loss. Beauty is perhaps responsible for his son's death, having lost her footing, and possibly "knocked him sideways". (p 140). However, unlike Achilles, who vents his anger at Hector for the loss of Patroclus, Somax who "felt like punching her", instead comforted her. He began "sobbing fit to break my heart". The two become inseparable; Somax became incredibly fond of her. Malouf presents this not only as a preferable manner of dealing with grief but also suggests that it helps Somax deal with loss and enriches the grieving father.
Typically, Beauty becomes the site of conflicting emotions – grief over the son's death and joy over the donkey's recovery. (cf. p.88 "since only what we know we must lose is truly sweet to us". The gods themselves know nothing of this." In other words, Priam learns, the sweeter the thing, the greater the loss.)
Malouf focuses the reader's gaze on factors that unite the protagonists, such as the strong generational bonds between fathers and sons which pave the way for deep intimacy and love. the loss of such relationships leads to unbearable grief. This, Malouf suggests, is the fundamental essence of each one's identity.
If Somax becomes an emotional role model for Priam, the king also occupies a similar moral space in his appeal to Achilles. After their encounter, Achilles "who had never before been to this hut" is compelled to see death in another way, and this becomes the basis for an exploration into his own mortality.  That Priam makes his task dependent upon his arch-enemy is presented by Malouf as a sign of moral strength and courage; upon Achille's acceptance, he is able to return home a "man remade", safe in the knowledge that he has rewritten his legend.
Quotes, themes and issues

Significantly, Somax is the only other character who narrates aspects of text (See Chapter III).
the vision of Somax is critical to the act of ransom and Priam's alternative vision;
he plays a transformational role in Priam's journey (from a symbolic king to a man);
he helps Priam realise or learn about his human and ordinary side; ("griddlecakes" and ingredients)
he helps Priam "break the knot"; (symbolism of the "knot"/impasse/stalemate; the "knot" is caused by grief, anger and resentment)
he helps Priam learn the values of compassion and forgiveness; (Beauty)
he teaches Priam what it is to be personal and intimate; father and son. (loss of 7 kids) Priam approaches Achilles in his human/father/son role.
he helps Priam create a different legend/story — not one that is dictated by the gods; but one that is contingent upon doing things differently; upon trusting to chance;)
The role of chance:
After Iris plants the seed of "chance" ("this is the way things are. Not the way they must be"), Priam has a vision of the "ordinary carter", Somax, who sits beside Priam on his "plain wooden cart" which is "drawn by two coal-black mules". (Beauty and Shock are also two story-telling devices and feature in embedded stories in Ransom.) (p. 47) (Priam is the ordinary man "dressed in a plain white robe without ornament" (p. 47 compare with his meeting with Achilles, the "plain man white haired and old").
Somax and Idaeus
Malouf draws an important comparison between Somax and Idaeus: Somax differs from the royal herald, Idaeus. One of the main reasons is because Priam wants to speak for myself" (180). If a royal carter, the herald would "speak for me"; the journey would have been one dictated by the Gods. The new carter offers the "surprise of the new". (125) Significantly, this sort of "surprise" and experience would not have been granted to him if he had been guided by the traditional royal carter. From Somax's perspective, he also wonders how he should begin. "How, he wondered, would that other, the real Idaeus, have acted?" (115) He recognises his difference: he "had never in all his life till now had to do with any but simple folk like himself" and he was have to rely on "experience as are common to all" (115).
Duality: Man/son/father/ (mother/feminine figure):
If Priam is the king, Somax is the man and son of Astrogon. He is a "bull-shouldered fellow", a "bearded, shaggy-headed fellow" in an "ungirdled robe of homespun". But he is also a father of three sons and four daughters, and it is in his role as son-father that he bridges the gap between Priam and Achilles.
Somax inducts Priam into the world of humanity by being "simply a man". He makes him realise the importance of loss which is intrinsic to death and reinforces what it is to be human.
The journey with Somax introduces him to the "unnecessary and particular" where "pain and pleasure were inextricably mixed" (139) "It had never occurred to him (Priam) that the food that came to his table so promptly .. might have ingredients". He wants to "know more about the unnecessary, and to satisfy in himself a new sort of emptiness".
It was in his conversations that revolve around the "unnecessary" and that have no "point or use" that Priam discovers what it is to be a "man" and "mortal". Everything was just "itself" in this world whereby Priam speaks "for myself". It is in these conversations of nothing particularly necessary, that Priam discovers what it is to be a "man" and "mortal". Everything was just "itself". That was what seemed new". The new is not "unpleasurable"; it is bewildering; he feels "comfortably restored" (125)
"Contrary creatures"; duality/pain and pleasure/grief and loss:

Somax introduces Priam to the contrariness of being via the violent intimacy of grief. For Somax, "pain and pleasure were inextricably mixed" (139) Somax is exposed to the raw intimacy of grief, unlike Priam who grieves according to custom and law, who "averts" his royal gaze, and whose relationships are dictated by the "ordeal of kingship".
Priam is particularly touched by the extent of Somax's loss; Somax nurses a broken heart (132) and Priam wonders whether "the phrase he had taken up so easily, that he knew what it was to lose a son, really did mean the same for him as it did for the driver". (136) "The man's memory of it so present and raw" (136). In contrast, Priam regrets that he was restrained by kingly duty; he was restrained by the need to show austerity.
Somax teaches Priam how to deal with loss and death, which is the "fee paid in advance". (184) As Malouf suggests, this is the "hard bargain life makes with us, with all of us, every one". It is this "fee" that also causes intolerable grief and sorrow. (Ransom – used symbolically by Malouf;
Father – son: As a "plain man white-haired and old" Priam relies on the qualities of humility and mercy to "break the knot" and to appeal to Achilles' sense of compassion. Priam humbly "entreats the killer of his son, with whatever small dignity is left to him to remember his own death, and the death of his father".  Such generational bonds form the basis for pity between Achilles and Priam; the fact that we lose what is sweet, (sons and fathers), then "if for no other (reason), we should have pity for one another's losses". Think of your son, Neoptolemus" (184). "Would your father, Peleus, not do the same for you?" (184)
Telling stories: Beauty forms part of the legend of the king who "dabbled his feet" in a stream: Somax "was the owner of a little black mule who is still remembered in this part of the country and much talked about."