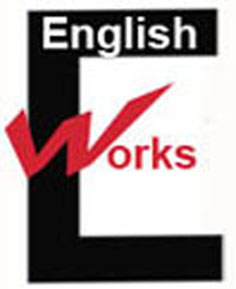 Some tips on writing a comparative essay, Dr Jennifer Minter (English Works Notes)
In a comparative essay, you will be assessed on your ability to compare and contrast shared themes in two texts. These themes typically focus on concepts such as identity, conflict, guilt, personal growth, defiance, power, authority, individual freedoms etc.
Similarities and differences

You will need to identify similarities and differences in these two texts.
To do well, you will need to be analytically precise with regards to the author's key message and their views and values. For example, what do we mean by "visionary" leadership. What are its traits? What are its consequences? If a character has a driving sense of ambition/lust for power, you will need to analyse what really defines this ambition or lust. What are its consequences and effects? How does it transform key characters? What are the similarities and what are the differences in its manifestation in both texts?
A comparative-style paragraph: it is important to set up your (comparative) paragraph with a shared idea/concept. You will start with obvious similarities, generally on a broader scale and then move to more specific similarities and/or differences.
Firstly, investigate the idea, person(s) or issue in Text A.  Keep unpacking a certain aspect of this central idea and give examples and quotes. Be as precise and concise as possible.
Secondly, investigate the idea, person or issue in Text B.  Show similarities (and/or differences) with regards to Text A.
Use model sentences that set up, and draw attention to,  the comparison. "Likewise, X also shares the view that…"  Z  (Text B) also reflects the X's mindset. He, too believes that…
Skills
You will need to show an ability to clearly identify, and unpack/analyse the author's key views, values and concepts and their implications as succinctly as possible. Work on condensing sentences and paragraphs to their essential points. Every word, every phrase and every sentence counts. Avoid generic/generalised statements that waste space.
You will need to show an ability to zoom in on the most important examples of evidence and show a deep and complex interpretation.
You will need to be able to summarise/analyse very succinctly these key moments. Avoid storytelling, so use the author's narrative devices, where possible. You need to do as much as you can, with less.
Practice writing shared paragraphs; some with a broader focus and some with a narrower and more specific/precise focus.
Expression
Awkward phrases: work on sophistication of expression. Avoid clumsy verb phrases. Use nominals. Work at incorporating quotes  into the grammatical construction of your sentence. Use a combination of short, snappy sentences and longer sentences. Do not lose control of the subject. See Notes on Improving Expression.
Quick Tip
Write a one-page summary of the "most important" or key points/issues in the text and do a dot-point list of the author's views and values and attitudes to main themes.
Often an essay topic relates to two different aspects: the author's support for honourable people and their honourable values: and the author's disapproval of the dishonourable people and their dishonourable views/values. In this case, think of your essay as a compare and contrast style: with the first half (2 paragraphs) focussing on one side of the equation (2 texts) and the other half, focussing on the contrasting side (2 texts)
For example, see a Sample of Ideas-related work.
See a sample of comparative paragraphs: the individual versus the state
Please see sample paragraph plan relating to specific texts: justice and abuse of power