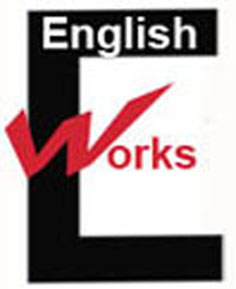 Student's sample essay under my guidance (Dr Jennifer Minter, English Works Notes)
"Through Year of Wonders, Geraldine Brooks is arguing that religion is damaging and destructive"

Geraldine Brooks' Year of Wonders condemns religion as both detrimental to individuals and corruptive to a community centered upon religious ideals. Brooks argues that the townspeople are restricted by religious laws and that it keeps them subjugated to a life void of purpose beyond appeasing God's wrath. Through the devastating development of events in the novel, Brooks reveals that it is the fear of God's punishment that corrupts the townspeople – as they scapegoat and resort to barbarity to alleviate God's anger and thus rid themselves of the plague. Brooks argues that it is religion's flimsy support that leaves individuals susceptible to superstition and thus causes their own demise. The novel further suggests that those bound to a religious life suffer faith crises upon traumatic life experiences, essentially destroying an individual – leaving them open to immorality, self-doubts and regrets. Brooks' aversion to religion is thoroughly demonstrated in Year of Wonders. The author rather advocates for hope – hope in humanity and one another as opposed to a blind faith in God and religion.
The extent of the power of religious code over the people of Eyam is evident through the self-imposed quarantine, which is instigated by the town's religious leader, Rector Mompellion. Mompellion characterizes the plague as a "casket of gold" and a "gift" from God and it is clear that Brooks emphasizes that any sense of direction during the era came from religious authority. As the novel develops, Brooks uses Anna's first person narrative to convey deep thoughts and feelings as to how Mompellion's sermon "that sealed [their] fate" and enforced the quarantine led to a devastating loss of life. In this way, Brooks portrays the powerful reign of religious law over the lives of the townspeople as dismal to their chances of survival through adversity.
Christianity is set up as being over focused on punishment, thus keeping its faithful subjugated to a life of fear of God's wrath. Brooks essentially argues that this controlling capability reveals a sense of falsity in the meaning of religious ideals to an individual. Not only is the fear religion conjures within its followers damned as oppressive, it is also blamed for sparking extremities in behavior during growing adversity. As the townspeople witness their neighbours and loved ones dying – their fear of contagion as a consequences of God's anger grows leaving them deranged and resorting to "ungodly behaviours" to rid themselves of the pestilence. In their growing desperation, the God-fearing townspeople turn to barbarity and scapegoat the Gowdies for the scourge of the plague as a result of Anys "consorting with the Devil's spawn". John Gordon displays extremist Puritan behaviour, participating in "grievous punishment" to "allay God's wrath". His self-depriving actions do not only lead to his destruction and ultimately his death, but also work to instill a greater sense of fear and chaos into the villagers.
Brooks further asserts that the failure of religion to provide an individual with comfort during their struggle is the gateway to superstition. Superstition leaves these desperate individuals vulnerable to exploitation. This creates opportunities for wickedness to flourish, evident through Aphra's deception of these deranged characters. As Kate Talbot desperately confesses, she does not "believe in" charms yet bought them "because that which [she does] believe has failed" her. Brooks blames religion's failure to provide deeper solace to those struggling as ruining an individual's rationality and good judgment as they resort to superstition.
Religion is also condemned for its unsustainability, especially through times of hardship and calamity. Those with a fixation upon faith in the novel suffer a crisis of faith as they experience grief through the "hard season" of the plague. As a puritan, Jane Martin's very existence had been controlled by strict religious code as she led an abstemious life, believing "laughter and fun" to be "ungodly". However, the harrowing events of the plague cause her to lose her faith as she believes she will die. She ultimate turns to a life of promiscuity, becoming a "bawdy jade who could scarce keep her legs closed". Similarly, Michael Mompellion suffers a profound loss of faith upon Elinor's death, denouncing his entire livelihood as one "built upon a lie". His apostasy is detrimental to his sense of self, as he begins to doubt his decisions and account for all his hypocrisy. Mompellion ultimately judges faith to be "untrue in one thing, untrue in everything" as he becomes a man broken and lacking his original purpose and religious fervor. Brooks thus portrays a profound devotion to religion as setting individuals up for failure.
Brooks indefinitely portrays religion and its place in society through a very pessimistic light. The extent of her disapproval of religious dedication is evident through character development. Whereas a man of faith becomes depleted – void of any direction or meaning in his life, Anna, a woman open to hope instead of a blind faith in God is the antithesis of Mompellion, as she is reborn by the end of the novel. Therefore Brooks notes that it is rather hope in humanity and appreciation of the forces in nature which eventuate in personal growth and survival rather than an often superficial and blind faith in religion and God.
Michael's actions were heroic, but he is not an admirable character.

Michael Mompellion is originally portrayed as a heroic figure in the town of Eyam however, through his character development, Brooks reveals Mompellion as hypocritical, self-serving and lacking conviction. Initially, the township sources their strength and courage to face the onset of the plague from Mompellion's leadership as he persuades them to impose a self-quarantine. By contrast, at the end of the plague, Brooks portrays Mompellion as a man broken by his hypocrisy, with a dark side which sees him unworthy of the status of an admirable character.
By using his charismatic capabilities, he was able to "intoxicate" the village "with his words", holding them "one by one, in his gaze" and convince them to impose a self-quarantine to stop the spread of the plague to other villages. He describes the plague as a "gift" and a "casket of gold" from God, exhorting the villagers to be resilient and so prove that they can withstand God's test. Essentially, he is their pillar of strength upon the onset of the plague, becoming completely dependable, pledging himself to the aid of all those suffering. His courageous decision to quarantine is itself admirable as it prevents the spread of the plague, thereby protecting other villages. Furthermore, the manner in which he exhausts himself to assist the villagers is also deemed heroic. However, it is his darker nature which reveals a critical flaw in his character which overshadows his actions, rendering him unworthy of the reader's admiration.
Brooks notes through Anna's narration that Mompellion's voice is "full of light and dark" which is indeed reflective of his character. By the end of the plague and upon Elinor's death, Mompellion suffers a crisis of faith, suffering a severe emotional conflict whereby the reality of his character is uncovered. He ultimately loses his faith in God, seeing his life of religious servitude as "based upon a lie", finding God to be a "poor listener". His dismal reaction and complete loss of faith and conviction reveal his hypocrisy. He appeals to the township to draw strength from the death of their loved ones yet completely disintegrates upon his wife's death.
Furthermore, the revelation of all his double-standards falls short of gaining any admiration from the reader. Elinor's death exposes Michael to his own shortcomings and hypocrisy, which ultimately diminish him. Through his sermons and his initially decision to impose a quarantine (having interpreted the plague as the will of God); Mompellion self-characterizes himself as god-like. By the end of the novel, it is revealed that his self-proclaimed omnipotence is also inflicted upon his wife as he decides what punishment she must receive in order to atone for her past sins of aborting her child. Mompellion believes that as "the husband" he is "the image of God in the kingdom of the home" and thus sees it as his duty to deny Elinor conjugal comforts so to assure her purity and salvation.
However, such a harsh punishment does not apply to other villagers. He absolves Jakob Merrill of his sins of adultery, stating that god "understands [human] weaknesses" as "they have been with us since Eden". He demands a higher level of purity from Elinor than he does the other villagers, stating that had he "cared for" Jane Martin, he would have "punisher her body and mind" for her lust. It is in recognition of his hypocrisy and double standards that his character is diminished – suggestive that the depth of his compassion and care is restricted to self-interest. Additionally, these double standards permit Mompellion to sleep with Anna, to vent his sexual frustrations which essentially diminish Anna. The reader is positioned to feel appalled by his double standards and exploitation of Anna as a mere sexual release thereby judging him as a flawed character.
Add to this the fact that he admits he "took a leaf out of the Papist's book" and selfishly abstained from conjugal consummation in order to purify, not just Elinor, but also himself. He readily admits, that like the Papists, who were repulsed by bodily female emissions, he, too used this as a tool to better worship God. "I turned my lust into holy fire. I burned with passion for God". Readers would infer, therefore, that Mompellion selfishly used Elinor for his self-serving aggrandizing purposes. His sexual frustrations surface in his relationship with Anna, which diminishes them both. Such an outburst of sexual passion also coincides with the lack of self-protection arising from Elinor's death.
Despite his original admirable actions, Mompellion becomes the antithesis of Anna by the end of the plague, having become diminished through his baleful actions. Contrastingly, Anna rises to become the main "wonder" to emerge from the plague.
Return to Year of Wonders: Summary Notes by Dr Jennifer Minter
For excellence in VCE, see Arguments and Persuasive Language.