New: Custom-made: an essay-writing workbook on your year level English resources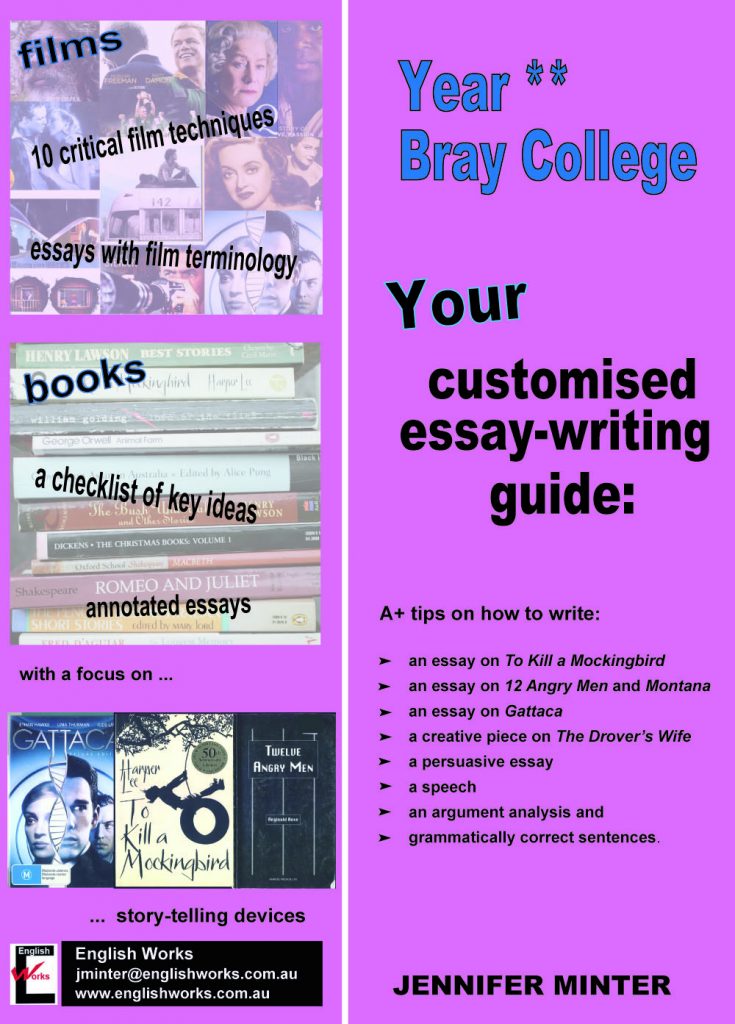 Here it is! Please see what your very own Customised Workbook looks like.
From feedback, we know you'd like to have a tailor-made workbook cherry-picking the best of our essay-writing resources, targeting your own year-level-specific texts and English requirements.
VCE Teachers and Students of English (Mainstream and EAL)
Middle Years Teachers and Students
VCE foundation: preparing for SACs and exams
In order for students to build their analytical and written skills we have a range of resources:
an introduction to persuasive techniques (The Techniques of Persuasion) as well as a comprehensive guide to opinion texts and argument techniques (The Language of Persuasion: become an expert)
a detailed overview of analytical terms and narrative devices: "Analyse! Don't Summarise: The Language of Persuasion" enables students to follow a range of sentence models in order to write with greater analytical precision that helps them write better text response essays.
We also have text-based resources on commonly-studied texts. These are perfect for students who want to improve their essays, such as Macbeth, Romeo and Juliet, To Kill a Mockingbird and Lord of the Flies.
First years of High School: Teachers and Students
Essay-writing and grammar
In order to assist students with Naplan and scholarship tests as well as with persuasive writing, our workbook Better Essays and Persuasive Techniques: helps students use persuasive and reasoning techniques to gain analytical and persuasive depth in essays.
A sound knowledge of parts of speech and sentence constructions helps students improve the control of their written expression. (See Clear Language: Writing and Grammar)
Improve your metalanguage skills
Use our workbooks at the Middle Years level to improve your reasoning and persuasive skills and acquire an analytical terminology that is one of the many steps that lead to better writing and deeper analysis.