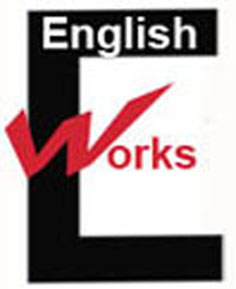 A range of edited notes from students (Dr Jennifer Minter, English Works Notes)
Most of the Stasi operators were indoctrinated by the State about the virtues of socialism and were encouraged, by Mielke, the "most feared man in East Germany" to "hang on to power at all costs". Many believed that, even despite the fall of the wall, that "capitalism will not last".
The Stasi men became "true believers" and leaders like Von Schnitzler adamantly believed that the Wall was "absolutely necessary" because it "prevented imperialism from contaminating the East", like an insidious disease. Herr Winz's involvement in the Insiderkomittee demonstrated his desire to "present an objective view of history". After the fall of the wall, he saw himself as a "victim of democracy and the rule of law".
The Stasi managed to manipulate non-believers, such as Herr Christian, who, even though he knew that "what they were doing was wrong", still abided by their demands because he was a "stickler for the law". Ironically, he "thought it was the right thing to do" due to his "acute sense of duty to obey the law".
Despite being members of the Stasi, many were still punished or penalised if they were suspected of "deviant" thinking or of the influence of "deviant" people. Hagen Koch was instructed to leave his wife because she was a "negative influence" and someone who could not be trusted. The Stasi had one simple idea, that "either you are for us or an enemy". The Stasi did not consider that he was in love with her, but rather deemed her detrimental to his performance. She had to be eradicated. Fortuitously, Hagen Koch learnt from his son, who overheard the Stasi commands to his wife. It became evident that his wife reluctantly divorced him out of duress. Hagen Koch was furious that the Stasi had ruined his life. The Stasi were so absorbed in their obsession to "know everything about everyone", that Herr Christian's unreported extramarital affair led to a punishment. The Stasi could not bear the idea that one of their own had kept something from them, and so he was sanctioned.
The Effects Of A Surveillance State On The Victims:
Living in the GDR, despite being a democratic republic, was like "living in a dictatorship". Everyone was subject to constant surveillance, particularly those deemed an "opponent" or "enemy". Many of the targets were followed and required to report with the officers. "Every month or so [Miriam] would be called in to the Stasi for a chat". They toyed with her life "like a mouse". As Funder points out, many symbolically resorted to "internal emigration", in an attempt to "keep something of themselves from the authorities".
As evident in Julia's case, the Stasi had known every last detail about her life. Funder refers to the box of love letters to her Italian boyfriend symbolically as her "aide memoire" which she struggles to open as a literal sign of her suppressed memories.
The innocent victims had to comply or suffer the consequences such as solitary confinement or sleep deprivation.
The intense surveillance of the Stasi psychologically scarred the victims. The fear of being watched creates an intense state of anxiety that conditioned the victims in subconscious ways. Miriam was completely broken by the Stasi and she "was basically no longer human", so "perhaps the Stasi beat something out of her she didn't get back". Funder suggests that both the physical scars on her hands and her psychological scars bear the burden of her long-lasting emotional trauma.
Funder uses the symbol of the hermit-like crab to refer to the tendency of many individuals to withdraw from public life and to nurture their own inner private thoughts and feelings.
The demand of extreme loyalty to the State also led to a state of division or divided sense of self, symbolized by the hermit-like crab. Funder compares Julia to a "hermit-crab", illustrating her tendency to withdraw and hide. Julia also "regards fixed appointments as intolerable constraints on her freedom", which Funder attributes to the intrusive power of the State.
The Stasi dehumanized Klaus, informing him that he "simply did not exist anymore", which ruined his career and separated him from his passion. Although he seems to have come to terms with the unfortunate situation, he still struggles with a loss of image. As Funder recounts, he is no longer the "bad boy of East German rock'n'roll". Years after the demise of the GDR, Frau Paul still felt that she was "followed home", by an ex-Stasi man. Even though she stuck by her decision that worked "against her son", she was plagued by its lingering consequences.
Many victims suffered from a loss of trust that undermined their confidence. Forever suspicious, Miriam lives in an apartment on the top floor of the building, and "from [there] you could see anyone coming".
Funder's interviews with the characters also show their reluctance to trust others and to speak candidly. In Miriam and Frau Paul's case, Funder tries very hard to break down their self-protective barriers and to penetrate their deep, innermost feelings.
The Disruption To Normal Family Life And Relationships
Under the GDR, many families were torn apart and "broken". The State rules undermined the trust between couples and the wall separated people from their loved ones.
Frau Paul was coincidentally separated from her son whose hospital was in West Berlin, when the wall was erected. She acknowledged that "the Wall Went Straight through [Her] Heart". Acting as a physical barrier, Frau Paul, who protects the identity of Michael Hinze (a people smugger) makes the decision "against her son".
Funder refers to Torsten's habitual formal reference to his mother as "Sie" which is a sign of his institutionalization. It represents a mark of distance that will forever tear the mother and son apart. Hinze testifies to her incredible courage when he names her the "bravest woman" he has ever met.
Frau Paul and Torsten's unfortunate circumstances reveal the extent to which the Stasi had the power to affect innocent citizens, shaping their lives forever in irreparable ways .
Regardless of whether they were involved in the Stasi or just "ordinary people", both parties were controlled by the State and could have their loved ones taken away.
Miriam is psychologically traumatised when she is informed that her husband had passed away suspiciously under the supervision of the Stasi. Miriam cannot "let it go" as "her need to know" is accompanied by her "sense of justice". Although she begins to accept that she may never find out about Charlie, she will always be heartbroken by the loss. She has "a soul buckled out of shape, forever".
She is aware that no one takes responsibility, and that "all the defence lawyers and all the judges "who were a part of it" would not be brought to account. The closest she comes to the truth is at the cremator's door at Southern General Cemetary.
Hagen Koch's marriage with his wife was also undermined when the Stasi demanded that he remove himself from "this negative influence" in order to be promoted. He not only loved her, but they also had a son. So through the undesirable divorce, a family was ruined. Hagen Koch's fury with the Stasi for this cruel action illustrates their lack of respect for the fundamental bonds of their own workers.
Funder depicts Herr Koch's protection of the plate as a symbol of defiance. He states that , "all that courage I had is in that plate". He defied the Working Group on the Plate Pre-Procurement and, although trivial, he was able to resist the powerful might of the State who deemed any diversion a crime.
The Small Triumphs And The Victories: –How They Cope And What They Have To Realise
Despite the harsh and dire situations, many citizens displayed remarkable strength and resilience resulting in small triumphs. Hagen Koch steals the plate as an act of defiance to express his frustration; it was his "little private revenge". Although the authorities suspect his misdemeanour, Hagen Koch refuses to part with his symbolic token, despite its lack of financial value. The swift manner in which his legacy at the Stasi (as cartographer) has been forgotten, and the fact that "he would leave no mark", prompts his defiance.
Many of the victims must come to terms with their past in order to move into the future. Funder depicts Klaus Renft as forgiving and easy-going. His outlook, that he "didn't let them get to me" and that he appears "incapable of regret" suggest he is able to move on.
However, other people in the text struggle to leave the past, affecting their ability to move forward. Continuing to live in East Germany could not cure Julia's long battle with anxiety, as there were "too many things from [her] past that could find [her] there". So she decided to move to America in order to move into the future.
Acceptance of the injustice allows the victims to begin their healing process, although they realise they will never fully recover. Funder depicts Miriam's change of black to white clothes and the inclusion of herself in the photo mark as a sign of acceptance and emotional recovery. Frau Paul and Torsten will have to live with the consequences of their separation for the rest of their lives. Torsten does not blame his mother and shows respect for her brave decision. Frau Paul's decision enables her to maintain a dignified attitude. Her refusal of the deal can be interpreted as her victory over the Stasi.
Return to Stasiland: a study of power