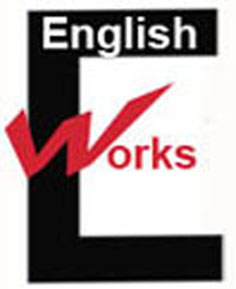 The narrative structure of Frankenstein creates a strong sense of anticipation and engagement 
In an epistolary form, Captain Robert Walton begins the narrative with a series of letters to his beloved sister, Margaret (Mrs Saville).  His letters are placed at the beginning and end of Shelly's narrative and act as a frame that shapes, in obvious and subtle ways, the reader's response to the course of unusual events.
In this way, Victor recounts his personal life-story to Walton.  In turn, he also relays the monster's narrative, which is similarly presented as an authentic first person account. Accordingly, the narrative frames pass seamlessly through a variety of "I" personas, that many critics would say, act at times, like doppelganger figures.
Placing the letters at the beginning  of the narrative already creates an emotional distance to Victor as readers glimpse his 'broken spirit' ;  he is one who experierences a "paroxysm of grief" and who appears to be the "slave of passion". As a result, readers are encouraged to reflect upon the causes of this brokenness and on his failed endeavour.
The "daemon" urges Victor to "listen to my tale", before Victor casts judgement. "But hear me. The guilty are allowed by human laws … to speak in their own defence before they are condemned".
In Letter IV, Walton describes in his letter to Mrs Saville, the first sightings of both the monster and Victor.
Interestingly, it is the monster who first captures Walton's attention, and it is his disproportionate shape that stands out. He describes the being as having " the shape of a man", but he is "of gigantic stature".  This mismatch is reflected in the landscape whereby the plains of ice are " irregular"  and he appears "lost among the inequalities of the ice". The apparition is also disorienting as the Captain notes that land appeared, at first to be quite distant, but "it was not, in reality, so distant as we had supposed". It is also significant that the monster appears out of a cloud of  "thick fog" and that the ship at the time of the discovery was hemmed in by the ice, "which closed in the ship on all sides ». In this case, the author builds a sense of hostility, which is evident in the weather as well as in the receding figure of the traveller. She notes that " it was impossible to follow his track ».   (Walton's impression about his appearance is typical of others who sight the monster or who come in contact with him.  Most tend to react instinctively with a sense of loathing or disgust, owing to his odd figure.)
In contrast to the "gigantic" stature of the traveller, Victor appears as a diminished and dishevelled figure who is hovering between life and death. Shelley describes his body as " emaciated".  Whilst the sight of the monster stands out, the Captain hears the conversations between Victor and his crew and emphasises the sense of community through language and conversation that is something that is not apparent in the meeting with the monster.  The Captain draws attention to Victor's foreign accent which also highlights a difference between the crew and their "rescued" victim.
The captain is struck by Victor's reluctance to quickly accept the offer of travel, as he appears obsessed with directions.  Despite his emaciated state, he wants to know " whither are you bound ».
Shelley foregrounds the Captain's intuitive response to Victor which is to attempt to resuscitate him. He notes, " we restored him to animation by rubbing him with brandy". (This sets up a contrast with Victor's initial reaction to the daemon. He recoils in horror. According to Shelley, the failure to nurture the daemon, which contrasts with Walton's impulse towards Victor
Similarities
A friend: a self-reflection
Walton describes himself, as desperately in need of a friend who would share his pursuit of glory. Like Victor,  there is also a self-centred aspect to this desire, as the friend would be one who could "sympathise with me; whose eyes would reply to mine".
The friend would also help to "repair the faults" of one who would also share  a similar "courageous", "cultivated" and "capacious mind".  His, like Victor's, is a mind in need of regulation, so vulnerable it is to the dangers of overreach.  He is pleased to introduce his lieutenant, who is also "madly desirous of glory" (20).
The desire for glory
A self-educated man, Walton is keen to "satiate my ardent curiosity with the sight of a part of the world never before visited" and thus pre-empts Victor's own struggle. Walton wishes to "tread a land never before imprinted by the foot of man". He, like Victor, is motivated by the pursuit of glory. "I preferred glory to every enticement that wealth placed in my path", and pursues, like Victor, the study of mathematics and branches of physical science.  Because of the pursuit of glory, he searches out minds that are capable of "dauntless courage".
With a similar romantic vein ("you may deem me romantic, my dear sister"), Walton, in his first letter, explains his own "agitation" and his glowing heart "which elevates me to heaven". Like Victor his hopes often "fluctuate", and his spirit is often "depressed" perhaps because of the immeasurable nature of his desires.  He, too, is possessed by a singular purpose and a "resolved will". "What can stop the determined heart and resolved will of man?".
Walton expresses the "burning ardour of my soul" and he would "gladly sacrifice my fortune, my existence, my every hope to the furtherance of my enterprise".  "One man's life or death were but a small price to pay for the acquirement of the knowledge which I sought for the dominion I should acquire and transmit over the elemental foes of our race".
It is "my every hope, to the furtherance of my enterprise"
Question of "truth" and the "notes concerning his history"
Despite his earnest desire for friendship, and his unbridled admiration for Victor, Walton testifies to the veracity of his friend's story.  It has an "appearance of the simplest truth", but it is also supported by the "letters of Felix and Safie, which he showed me, and the apparition of the monster seen from our ship".   "Such a monster has, then, real existence!"
Significantly, Victor denies divulging the secret of the "creature's formation"; "but on this point he was impenetrable", probably because he has erred.  A message of the "moral" of the cautionary tale, is to guard Walton against overreach and the dangerous consequences of the "lofty ambition".
The fact that Walton so readily fulfils his desire for a friend also sets up a biased account of his dear friend, and whilst he relates his feelings to his "dearest sister" with the candour, readers also discover that Frankenstein is tampering with "his notes concerning his history". The fact that Frankenstein takes the liberty of correcting them so as to that they are supposedly properly recorded for posterity leads to the question of bias and authenticity.   Whilst the first person narrative is used, we wonder which bits were "augmented"?
We learn that Victor "corrected and augmented them in many places; but principally in giving the life and spirit to the conversations he held with his enemy. "Since you have preserved my narration," he said, 'I would not that a mutilated one should go down to posterity".
So whilst Victor "corrected" details revolving around his relationship with the "daemon", it is the "daemon" who suggests that Frankenstein has perhaps underestimated the extent of his agony.
Life lessons: and a word of caution
Walton, too, has a certain quality that "elevates him so immeasurably above any other person I ever knew" It is his capacity of "intuitive discernment".
Victor recognises the similarities with the Captain – "you seek for knowledge and wisdom, as I once did and I ardently hope that the gratification of your wishes may not be a serpent to sting you as mine has been".
He recognises the same burning ardour and desire to sacrifice all for the pursuit.
For this reason Victor refuses to divulge the "particulars of my creature's formation". He also forbids him to "endure the hardships that I have undergone". He is not that "selfish".  (And yet, Victor's final rousing speech to the men who would turn back is to have the courage of their convictions.)
Silent, compassionate companions: Margaret and Elizabeth
Margaret is also a silent companion, who like Elizabeth, is capable of selfless affection and compassion. He thanks her repeatedly for "all your love and kindness". Elizabeth is to play a similar supporting role who would temper Victor's excess.
Unlike Victor, Walton pays tribute to the kind, civilising effect of his sister.  "A youth passed in solitude, my best years spent under your gentle and feminine fosterage, has so refined the groundwork of my character that I cannot overcome an intense distaste to the usual brutality exercised on board ship" (20).
As such Shelly also suggests that the feminine and the masculine complement each other in Walton and perhaps provide him with a greater desire for companionship, and hence for happiness. This companionship is one aspect that will protect him from the depths of despair into which both Victor and his "work" descend.
When Walton is surrounded by "mountains of ice" which admit of no escape and threaten every moment to crush my vessel" he chooses caution, ignorance and disappointment.  But he sides with the wishes of the community of men rather than with his own individual desires : "It is terrible to reflect that the lives of all these men are endangered through me. If we are lost, my mad schemes are the cause."
And, ironically, whilst Victor encourages the men to have the courage of their convictions, he also believes that the wellbeing of many is more important than the desires of the few.  Whilst he knows that he was bound to bestow happiness and wellbeing on the "rational creature" he also knows that he had a greater obligation to the species. "
But his duties to the species had greater claims. – a greater proportion of happiness or  misery   219
Seek happiness in tranquillity and avoid ambition – i have mysefl been blasted in these hopes. Father…
The appearance of the "daemon" and Victor
It is of particular note that readers are introduced first to the gigantic stature of the monster and then the limpid and distraught appearance of Victor.  As Walton notes, the figure has the "shape of a man, but apparently of gigantic stature, sat in the sledge and guided the dogs". The apparition of the gigantic man made it seem as if the land were closer than they had envisaged.
Contrastingly, Victor is on the "brink of destruction", and appears distinctly "European" rather than a "savage inhabitant". "His limbs were nearly frozen and his body dreadfully emaciated by fatigue and suffering. I never saw a man in so wretched a condition". (26)
Differences
Love and companionship : a feminising influence (Margaret Saville)
The fact that they are able to restore Victor to life by "rubbing him with brandy and forcing him to swallow a small quantity" inversely parallels Victor's experience with his own creation. Whilst they are not responsible for the birth, they provide the love and care that the monster lacked.  Lovingly, the sailors swaddle their infant-like companion in blankets and place him "near the chimney of the kitchen stove".  Whilst Victor was obviously distraught, Walton notes that acts of kindness help to restore him and light up his "whole countenance". As we shall note, this is in stark contrast to the rough treatment the creature experiences upon his birth.   Victor himself notes, "you have benevolently restored me to life".  "We accordingly brought him back to the deck, and restored him to animation by rubbing him with brandy and forcing him to swallow a small quantity".
Victor functions as a cautionary device, who recognises his own extreme pursuits in Walton and asks him, "do you share my madness". Have you drunk also of the intoxicating draught?". This is in response to Walton's exclamation that he aims to pursue his enterprise regardless of one man's life or death, which pales into insignificance for the "acquirement of the knowledge which I sought for the dominion I should acquire and transmit over elemental foes of our race".
Walton and the "divine wanderer"
Walton attributes his passion and ardour to penetrate the secrets of the ocean to that wonderful poet, Coleridge, the author of the Ancient Mariner , who kindles a similar "love for the marvellous".
Like the Ancient Mariner, Walton is "going to unexplored regions to 'the land of mist and snow', but he envisages a different experience. He is not one who will gratuitously kill his friend and guide – his one saving grace, the albatross. "I shall kill no albatross, therefore do not be alarmed for my safety".  (Victor metaphorically kills the albatross by abandoning / rejecting the 'daemon"
However, it is Victor who is described as the "divine wanderer" because of his "double existence".
The "double existence"
Walton alludes to Victor's "double" nature which is to "suffer misery" but also to appreciate the beauties of nature, and be "like a celestial spirit, that has a halo around him".   The halo is the albatross that once killed exposes the wanderer to the depths of misery.
He is in essence the "divine wanderer" who knows both.
Victor cautions Walton about creating his own double/nightmare. "Wither does your senseless curiosity lead you? Would you also create for yourself and the world a demoniacal enemy?"
A cautionary tale: life lessons and the father's advice
An ambiguous landscape: an ambiguous tale
Whilst Walton and Victor share an interest in glory and extreme pursuits, Walton is also acutely aware of both the extremes of beauty and the extremes of despair that arise from Victor's attempt to penetrate the secrets of existence. Similarly, the extreme landscape is both beautiful and chilling. If Victor becomes the "vessel on its course", Walton highlights the storm that "wrecked" his being – it is an emotional storm of life and death, birth and rejection, solace and loneliness.
Drawing attention to the limits of the Promethean genuis, Walton is aware that the source of Victor's genius, his 'intuitive discernment' and his glorious desire to penetrate 'into the causes of things' is  also the source of his downfall.  Indeed as ' the stranger subsequently relates in his own narrative recount, it is certainly this 'penetration into the causes of things 'that will become the source of his greatest despair and which is why he ends up "broken in spirit".  This is the quality that elevates him 'immeasurably above any other person' but that is also the source of his despair.
And this becomes, according to Victor, the 'apt moral' of his story.   (30)
It is only with hindsight, as Victor contemplates, and narrates his predicament to the outsider (Mr Walton), that he recognises just how rash he was, and how foolish to ignore his father's advice.  The time shift, from the ardent student, to tormented wanderer, is evident as he recognises the importance of moderation: "I am now convinced that he was justified in conceiving that I should not be altogether free from blame". We recall the father's advice: "a human being in perfection ought always to preserve a calm and peaceful mind, and never to allow passion or a transitory desire to disturb his tranquillity."
Although Victor launches into his precautionary tale, he punctuates this tale to remind readers that he is addressing his tale to Captain Walton whom he hopes will be suitably chastened in his own pursuit of glory. "I see by your eagerness and the wonder and hope which your eyes express, my friend, that you expect to be informed of the secret with which I am acquainted." He asks him to "learn from me" and abide by his example in order to protect his own happiness. (54)
Victor realising that he is "moralising" with regards to the importance of a certain tranquillity of mind and spirit that ought not be disturbed by extreme passion – a precept that is transmitted from father to son. "I forget that I am moralising in the most interesting part of my tale" (57).
And unlike Victor, it appears that Walton understands the message.
Power structures in society : the "strong" trample upon the "weak"
The double (abhorred monster)/ wretched devil: the "fiend" that lurks within
"O Frankenstein, be not equitable to every other and trample upon me alone". (103)
The "wretched devil", although far superior to Victor in physical weight, refrains from a physical encounter : it is the natural conditioning of those who appear in a weaker position to defer to those who occupy a powerful domination. "Thou hast made me more powerful than thyself", but he does not wish to engage in physical combat. "I am thy creature, and I will be even mild and docile to my natural lord and king".
Elizabeth alludes to the same monstrous spirit in man's heart who, use and abuse their power, to "lord" it over others and who deny justice to Justine. "Men appear to me as monsters thirsting for each other's blood. .. "Every body believed that poor girl to be guilty"
Those in power, are the symbolic "fiend" who commit evil acts upon the downtrodden, the socially and economically disadvantaged.
Victor, too, in the position of the dominant, becomes the "true murderer" aware of the "fiend that lurked in my heart" – the deep and dark"cloud" that forever pervades his soul.  He admits, "i had committed deeds of mischief beyond description horrible"
One of the daemon's most compelling argument is that it was man who dashed his hopes and dreams. "Once I falsely hoped to meet with beings, who, pardoning my outward form, would love me for the excellent qualities which I was capable of unfolding. I was nourished with high thoughts of honour and devotion." Instead he realises that he has been dealt a cruel blow – an unjust blow.
He states : "The injustice of it all !  Why do you not hate Felix .. or .. execrate the rustic who sought to destroy the saviour of his child. (234)  "I the miserable and the abandoned, am an abortion, to be spurned at, and kicked, and trampled on." (234)
The father as the voice of moderation :
Alphonse Frankenstein  gently chastises Victor who descends into overwhelming gloom. "No one could love a child more than I loved your brother … but is it not a duty to the survivors that we should refrain from augmenting their unhappiness by an appearance of immoderate grief ? It is also a duty owed to yourself ; for excessive sorrow prevents improvement or enjoyment, or even the discharge of daily usefulness, without which no man is fit for society".  (94)
The will of man :   nature, landscape and the mutable and the immutable
Recalling Percy Shelly's poem, Victor ponders the "mutability" of existence: "Man's yesterday may ne'er be like his morrow ; nought may endure but mutability."
Man's feelings are inconstant and indeed the "daemon" charges Victor with his betrayal. "How inconstant are your feelings but a moment ago you were moved by my representations and shy do you again harden yourself to my complaints ?. He ajures to refrain from cursing his "maker" if he is granted a companion. (Paradise Lost)
Whilst Victor's moods fluctuate, often very dramatically, Shelly draws attention to the immutable forces of nature.
Shelly often depicts "Imperial Nature" as an immutable and sturdy on-ongoing force. It is impenetrable, or rather broken at one's peril. Its laws are "immutable" and Victor often ponders the glaciers and the mountains of ice or the floes of ice, that maybe "rent and torn" asunder according to these laws.  The avalanche cracks, and the ice is rendered a "plaything" in the hands of these immutable laws.
Significantly, Victor denies divulging the secret of the "creature's formation". Walton reflects, "but on this point he was impenetrable", probably because he has erred.
However, in his final stirring speech to the sailors who would rather return than push through to their peril, Victor urges them to be "steady to your purposes and firm as a rock."
Victor contrasts their strong, sturdy and obstinate desire  to the "ice" floes, and the "mountains of ice"  that are mutable.
"This ice is not made of such stuff as your hearts may be ; it is mutable and cannot withstand you, if you say that it shall not. Do not return to your families with the stigma of disgrace marked on your brows. Return as heroes who have fought and conquered.
But Walton errs on the side of caution, heeding Victor's message to avoid the dangerous repercussions of a "lofty ambition". He proves to be mutable and consents to return, upon the opening of the ice.  As the ice cracked, the space of the southward return opens, and Walton takes his chance and therein lies a significant difference.
"Thus are my hopes blasted by cowardice and indecision. I come back ignorant and disappointed.
He chooses ignorance and disappointment.  His heart is not "immutable" and glorious.
Walton has lost 'my hopes of utility and glory'.
Return to Frankenstein: Victor and the "daemon"