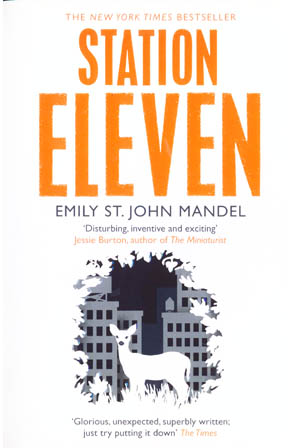 In Emily St John Mandel's novel, Station Eleven, the post-pandemic, flightless world is eerily prescient. The sense of radical social and economic disruption is not unlike our own COVID-stricken landscape. However, the post-Georgian flu world is one without electricity and without internet.
It is a world characterised by absence and emptiness, loss and sadness: "No more Internet. No more social media, no more scrolling through litanies of dreams and nervous hopes and photographs of lunches, cries for help and expressions of contentment and relationship-status updates with heart icons whole or broken, plans to meet up later… "
In the new world, it is about killing and being killed; it is about pain and loss. Death is everywhere as are the scars of loss and trauma. In one of Francois Diallo's interviews, (in Year Fifteen), he and Kirsten Raymonde agree to talk about the trauma as long as the stories "don't go in your newspaper (The New Petoskey News). Francois had interviewed most of the Symphony players and the stories revealed a similar theme: "Everyone else died, I walked, I found the Symphony" (266).
There is not only a strong sense of loss, but also of disruption. The economic and social system disintegrates from within and moral and civilising foundations fall apart: "Jeevan found himself thinking about how human the city is, how human everything is. We bemoaned the impersonality of the modern world, but that was a lie, it seemed to him; it had never been impersonal at all. There had always been a massive delicate infrastructure of people, all of them working unnoticed around us …