In your text response essays, in argument analysis, and when comparing books or arguments, you will need to use "the language of comparison".
An effective comparison enables you to highlight key concepts and key ideas as well as similarities and differences in views and values (between characters, authors and themes). Drawing out comparisons, improves your analytical depth and precision. .
There is a plethora of nice terms to use for "comparisons".
In "Arguments and Persuasive Language: Using metalanguage to advantage", I give a range of sentence models for the "language of comparison". See 2.8, page 12.
I will walk you through these expressions in my Zoom lessons. (These Zoom sessions focus on writing a range of sentences (via the chat function).
See "Using metalanguage to advantage" (Dr Jenny, English Works)
Please find below a sample of my feedback, and typical sentences that we wrote in one of our sessions from page 12.
2.8 The language of comparison, p. 12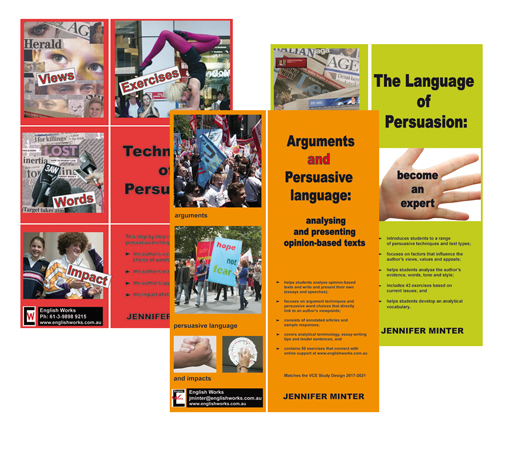 Use comparative sentences effectively. A long and complex sentence (with multiple clauses) is not grammatically incorrect; however, your comparison may be less effective. In terms of Arguments, I like to compare viewpoints and then compare an argument focus/purpose.
"If Dr Johnson criticises Leunig's tendency to scapegoat mothers, Ms Smith focuses on "precious mummies" who she contends neglect children because of their obsessive digital distractions. As a result, Dr Johnson directs sympathy towards struggling mothers; antithetically (contrastingly, conversely), Ms Smith channels sympathy towards the "forlorn" child."
Be systematic and unpack key concepts.
If Ms Smith prevails upon mothers to engage in personal ways with children, Dr Johnson, conversely, cautions the public to be wary of tantrum-throwing children. For example, Ms Smith provides a depiction of "forlorn" and forgotten children which elicits sympathy for the child. Contrastingly, Dr Johnson focuses on a more disturbing description of "over-indulgent children" which directs sympathy towards the overlooked mother and her stress levels.
OR Both authors use relatable family-oriented examples, but to make a different point. For example, Ms Smith's parental examples draw attention to the obsessive digital behaviour that leads to neglect. Contrastingly, Dr Johnson condones these distractions on the basis of a mother's stress levels.
Warm up exercises: (juxtaposes; antithesis; analogous (use adjectives to gain depth), p. 12)
Dr Carren juxtaposes the poisonous effects of "low fat " lollies with that the "low tar cigarette".
Dr Carren suggests that "low fat lollies" are analogous to "low tar cigarettes".
Ms Spacer juxtaposes the year 10's committed attitude to the NAPLAN test with the year 9's nonchalant mindset.
The author suggests that the "jobs ready certificate" is antithetical to a system that protects the mental health needs of students.
The author suggests that the Minister's irrational attitude is analogous to a card-reader's.
The image of the boisterous children in the background is analogous to John's description of the unruly children in the restaurant.
The author praises New Zealand's waste disposal services, which she contends are the antithesis of Australia's inefficient and haphazard methods.
Taking it further – draw out main points and author's purpose and intentions, p. 12
Ms Scott juxtaposes Australia's barbaric trade with the more humane measures taken by New Zealand. Her point is that those "across the Tasman" have managed to implement both economic and humane solutions to the meat trade.
(using a dash clause) Ms Smith juxtaposes different parental attitudes to childhood — one that sees childhood as "boring" with one that values the "joys" of childhood. In doing so, she marginalises those who have little regard for traditional family values and who fail to engage with "flesh and blood".
(using a noun and a dash) This juxtaposition — between Australia's barbaric trade and the more humane New Zealand model — serves to highlight the possibility of an economic solution.
Smith juxtaposes the 'joys of childhood' with 'the fake dazzle and urgency of the digital world'. She does this to shame parents who use their phones, suggesting that they have traded precious potential memories with their children for the temporary addictive stimulus of the online world.