Using analytical terms enables you to analyse viewpoints, arguments and language. It also helps to avoid summarising and focus on the impact of specific persuasive word choices.
For immediate success, See English Works: Arguments and metalanguage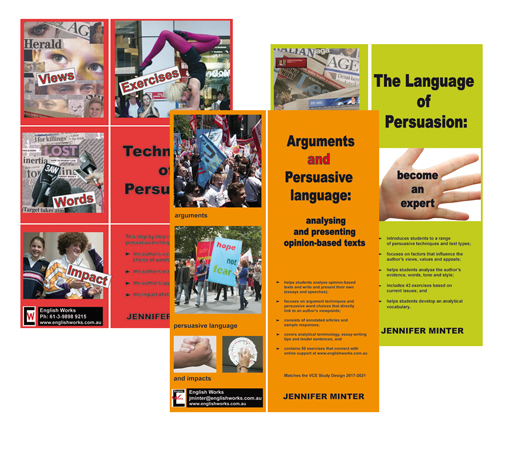 Viewpoints:
Analyse the author's point of view. (What do they support and what do they criticise?)
See pp. 8 -9.
"Adopting a peremptory tone, the farmer advocates for consistent regulations for drones."
The author's evidence, credibility, bias and appeals. See pp. 10-12.
"To deflect criticisms of bias, the younger farmer defends his technological credentials… "
"Prevailing upon councillors and members of the public to imagine a series of relatable examples that could lead to disaster, the young farmer expects the Byways community to recognise the potential damage to farming equipment and livestock."
The author's comparisons
See pps. 13-14.
"The young farmer implores councillors to distinguish between commercial and recreational drone usage, so as to recognise the damage wreaked by the latter."
The "call to action" and impact and "intended effects" of examples and word choices.
See pp. 15 – 21
By foregrounding the differences between the two types of licences, the young farmer dissuades councillors from favouring the "holiday-makers" over the farmers, who are the "backbone" of the community.
There is only one way to prevent your paragraph from becoming a list of techniques.
See pps. 26 – 33
These pages consist of a simple , efficient paragraph structure. Your paragraph must flow from the concept /viewpoint level (A) to an analytical word-choice level (B). The ability to find the right starting point (A), sets you upon for an excellent analysis of the farmer's persuasive word choices and their intended impacts (B).
For immediate success, See English Works: Arguments and metalanguage