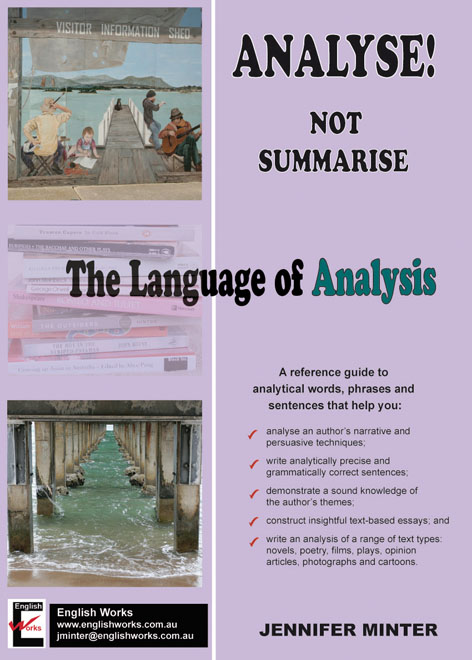 For Teachers:
What if your students could acquire a knowledge of film techniques in one lesson?
What if your students could naturally incorporate this knowledge into their essays, whilst focussing on key ideas and themes?
What if your students could intuitively use a range of narrative devices that help reinforce, and hone in on, key themes?
What if the students could spend time practising paragraphs and essays, rather than studying all of the director's camera angles and lighting effects?
Your students would be ahead.
One of the aims of our new workbook, Analyse! Not Summarise: The Language of Analysis is to help students rapidly gain, and use, a knowledge of narrative devices and techniques. Then they can focus on writing and using this knowledge. Their ideas, their thoughts, their maturity and level of sophistication will improve.
This workbook takes a systematic and simple approach that leads to significant transformations in written skills.
,