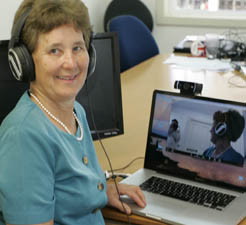 Sunday 14th February
10.30 – 11.40 am: Argument Analysis (VCE students)/via Zoom
This year, I'll be doing some online Zoom classes (Argument Analysis/VCE) and face-to-face classes on text response/book pairs/creative.
2.30 – 3.30 Advanced text response skills and textual analysis
Extension / "top of the class" lessons for Year 10s, please see the program (conducted on Zoom): Advanced English skills. For those who prefer, I will be doing similar face-to-face classes.
Other Relevant links:
Contact: jminter@englishworks.com.au (Ph: 03 9890 0044/0400 568 657)
About Dr Jenny: Dr Jennifer Minter was admitted to the degree of Doctor of Philosophy in 1998: (University of Monash Australia) (Doctoral Thesis: a post-modern psycho-analytical discussion of Patrick White's novels).
Since then I have worked in Foreign Affairs/Egypt and then transitioned to publishing, writing and co-editing training resources (Aspire Training). For the past 15 years, I have been publishing resources for secondary school students (workbooks and articles on texts for the VCE curriculum) and provide consultancy services to teachers. I also conduct workshops for secondary school students and Zoom classes for students who wish to improve their literacy skills. My current project is a series of "How to Write an Essay on …" series as students need support in structuring an essay on their texts, using metalanguage in deft ways.
Zoom + Membership Page