Text-specific essay-writing classes; Argument Analysis at various levels; English Language commentaries; metalanguage and much more …. My classes connect with a Membership Page: resources of exercises or texts, essay samples, essay plans; key notes on views/values/ narrative devices; key scenes etc.; do's and don'ts. (I run both "Zoom" and small group classes.)
Queens Birthday holiday timetable. I'll be running a few classes only. Enjoy a break!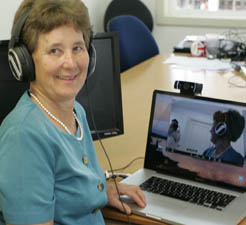 Saturday 13th June
3.15 – 4.15 pm: (Advanced): Arguments (VCE) Viewpoints/arguments/metalanguage/comparisons and analytical terms (See Example from previous class)
Sunday 14th June
10.30 – 11.30 am: VCE Prep (Middle Years); Arguments/Essays: control of paragraph/essay; structure/ clever comparisons. Summary of class so far: sample class.
2.30 – 3.30 pm: Year 7-8-9 Essays
Zoom + Membership Page

UPCOMING : Online Scholarship Classes:
Contact: jminter@englishworks.com.au (Ph: 0400 568 657)