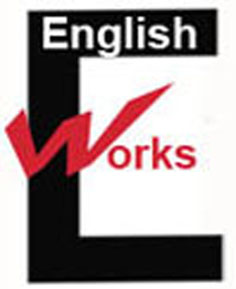 Cosi's depiction of the "funny farm": what is normal? by Dr Jennifer Minter, English Works.
Set in the remnants of a burnt-out theatre, and drawing upon the political and social context of the Vietnam War, Louis Nowra's play Cosi challenges our perceptions about love, madness and politics.
Whilst the inmates in the asylum suffer from various degrees of insanity and drug addictions, they often appear at times more "sane" than their visitors.
The more the audience personalises the characters and the more we become aware of similarities between the inmates and the "normal" people, then the more we are encouraged to challenge the stereotypical perception of a "mad" person.  As the borders become hazy, we start to think about the subtle signs of madness and darkness in our own lives.
Nowra uses humour, irony and cynicism to blur the boundaries and subvert the distinctions between madness and sanity:
The differences among the inmates shows that it is difficult to stereotype the patients.
Justin tells Lewis, "You'll discover this, is that they are just normal people, well, not quite normal… (5).  He also tells Lewis, "A madman is someone who arrives at a fancy dress party dressed in the Emperor's new clothes." (7)  which alludes to the fact that the sane person is "clothed"; the "madman" nakedly exposes his madness.
Lewis becomes a bridge between the two worlds and his commitment and attachment to the insane reveal his growing awareness of their problems and often their similarities
The role reversal between Roy and Lewis and similarities between Roy and Nick shed light on the superficial distinctions.
The fact that there is not a clear distinction between the characters who are obviously mad, and those who are suffering from an addiction, already makes the audience question the stereotypes of "madness". Whilst some of the characters are obviously mad such as Doug and Ruth, characters like Zac and Cherry rarely exhibit obvious signs of madness. Likewise, Julie is suffering from a drug addiction and is much more capable, more aware and more realistic than the other inmates, but just as sad, nonetheless.
Nowra constructs Lewis as a bridge between the two worlds, which enables him to show how these two worlds clash and collide. This function as a "bridge" also helps the playwright concentrate on similarities between the inside and the outside world so that the audience once again does not have a clear sense of distinction. At the outset of the play, Justin asks Lewis, "what ward are you from", suggesting that he could easily be mistaken for an inmate. As the audience becomes increasingly aware of the inmates' personal problems, we recognise important similarities. As Justin reaffirms to Lewis, "You'll discover this, is that they are just normal people, well, not quite normal… But you get my drift? (5)."  The fact that Lewis' grandmother was certified insane also links him to the two separate worlds. As such, members of the audience are challenged to reflect upon their own backgrounds and problems and many would be able to identify with some aspects of the characters, especially where love is concerned. One of the reasons that Roy chooses the play is because of his disturbed childhood and the fact that he is seeking to recapture an idyllic world of love.  He, too, has a story of madness hidden in the closet.  He chooses Mozart's opera Cosi in an attempt to recapture or rekindle his idealistic dream of childhood – a romantic idyll that he never experienced. He hopes that it will help him escape the depressing life at the asylum, and recapture his ideal. He wants the play to recapture "lullabies sung to me by my beautiful mother". This is particularly sad given Roy's life as an orphan.  (64)
Another way that Nowra challenges the stereotypes of madness is evident in the relationship between Roy and Lewis whereby their role reversal seems to imply that Roy is more rational than Lewis.  Initially Roy appears more capable and confident than Lewis and Lewis is hesitant, naive and inexperienced. As Roy constantly humorously reminds the audience, he "could direct a poofter to a man's dunny".   Roy chooses the play, which becomes an important theme in Cosi.  Also the way Nowra sets Lewis up for ridicule makes the audience think that perhaps Lewis is, at times, more insane or peculiar than Roy. Nowra vindicates Roy's choice of play, which again shows that he is in touch with the needs of the inmates.
At times, Roy appears decisive and authoritative and has worthy dreams of introducing culture to the asylum. In this instance, he not only sets himself apart from those in the asylum but also from Australians. Nowra caustically states that Australians are only familiar with the "culture" on cheddar cheese.
Not only is the role reversal between these two main characters an indicator of the inability to typecast people, but there are similarities between Nick and Roy. Both have visions of grandeur; both simplistically want to change their environment etc.  Is this another form of madness?   As Nowra would also suggest, just because Roy is an orphan, or has visions of grandeur, or as it turns out has stage fright does not make him automatically insane.
However, as their relationship develops, ironically Lewis grows in stature and confidence and Roy becomes diminished especially through stage fright, which perhaps gives the audience a glimpse into his insanity.    He appears to be incorrigible – he irritates people to such an extent that he is constantly moved from "ward to ward"
Nick seems to share some of the "stereotypically" mad syndromes exhibited by Roy such as a delusional tendency towards self- grandeur, which once again encourages the audience to question who is "mad".
Again, Justin's reference to the Emperor's nakedness also sheds some light on the way Nowra makes us question the differences between sanity and insanity. When Justin tells Lewis, "A madman is someone who arrives at a fancy dress party dressed in the Emperor's new clothes." (7) this alludes to the fact that the "madman" shows his madness. His madness is clearly evident from his nakedness. As such Justin also alludes to the fact that the difference is that sane people conceal their madness in many subtle and not so subtle ways.   Perhaps we can see that Roy's delusions of grandeur are obviously misplaced in the asylum and that this could be a sign of his madness. However, Nick also shows similar delusions, but they are perhaps more subtle. Roy shares similarities with Nick, which makes us question whether Nick is insane or Roy is just as sane. As a visionary, Roy is just as naïve and simplistic in his own way. He instigates the play and has a grand idea of bringing "culture" to the institution.  He wants to implement his ideals for a better life, just like Nick. "I aim for the stars."  Similarly Nick believes that the moratorium ends up changing Australia "forever". He is just as arrogant and supercilious in his belief that politics is the only worthy ideal and can be stripped of empathy and sentiment.
Nick is set up for ridicule by hypocritically sympathising with the Vietnamese victims but scorning and humiliating the "right wing nuts" and the 'funny farm".
Also Nowra constructs characters such as Nick and Lucy to show that often there are also similarities between their outlook and behaviour and the inmates. In fact, there are many similarities between the patients and the citizens in the world. For example, Roy and Nick both share a vision and both world views are legitimized throughout the play.  Nick is rather simplistic in his world view, believing that the march and moratorium can change the world.  He is happy that Australia was "forever changed". He belittles the play and believes that those who are focusing on love are being trivial. (Such people are "definitely mad".)  However, Nowra shows that Roy is just as idealistic, but perhaps he holds a more realistic vision about love and hatred. Neither visions are more important than each other.  As a visionary, Roy is a perfect contrast to Nick and is just as naïve and simplistic in his own way. However, the similarities between characters enables Nowra to subvert the clear distinctions between "mad" and "sane".  Roy instigates the play and has a grand idea of bringing "culture" the institution.  he wants to implement his ideals for a better life, just like Nick. "I am for the stars."
Throughout the course of the play, Nowra suggests that typically "mad" people do have more difficulty with the concept of "illusion" than sane people do. Ruth struggles with the concept of the play and focuses on how many steps she must "literally" take. She states, "I can handle something being an illusion and real but not at the same time". Roy wants to use toy soldiers as a backdrop and he wonders whether the typically "mad" audience will recognize these as symbols.  Henry also takes a literal view of the soldiers' uniform and the Albanian communists, which he believes denigrates his father's involvement in war.
Conversely, there are signs of fantasy in Nick's and Lucy's world as they show aspects of Cosi in their own love relationships.  Nowra constructs the characters of the 'real world" as supercilious, arrogant and politically naive. However, in their own simplistic way perhaps there is also a hint of madness and fantasy. They believe it is so easy to "save the world" and make a difference.  Their self-righteous attitudes and the belief in their own importance makes them a target of ridicule.  Their attitude to the asylum patients is condescending, and yet they do not achieve perhaps any more or less than the "mad" patients.
Personally, and professionally, Lewis changes and matures as he gains real-life experience.
Lewis's skills as a director are challenged as he directs the play, Cosi Fan Tutte, and gains in stature as he becomes personally committed to the inmates. His goal is to try to 'bring them out of themselves", but in such a gloomy and dark setting and the constant threat of Doug's pyromaniac tendencies suggest that the play is doomed from the start. Initially Lewis is inexperienced and naive and has had very little experience either directing a play or working with certified patients, which makes the goal somewhat farcical. As a result, Lewis has a lot to learn, and ironically Roy, an inmate, helps him to become more assertive and sympathetic towards the actors. Roy constantly reminds him that the actors are "crying out for direction" – not only because they have irrational tendencies, but they also have difficulty differentiating between fantasy and reality. Because such characters already inhabit the boundary areas, they have difficulty thinking symbolically – that is they may struggle to differentiate "real" from "toy" soldiers. Roy also reminds Lewis that he is dealing with a "mad audience". Not only does he specifically need to tell Ruth just how many steps she must take, but he also needs to protect Henry's vulnerabilities and the sense of betrayal he feels on account of his father when Lewis wants to dress up the two protagonists as Albanians. Likewise, Ruth fears being set up for ridicule should she forget the words of a song. However, despite these difficulties Lewis does rise to the occasion and his choice to work on the play instead of joining the moratorium testifies to his growing confidence and desire to stage a successful play – which he does. Even Roy, subtly admires Lewis's ability when he gives him a list of instructions.
Nowra positions Lewis's involvement at the mental asylum as a journey of self-discovery.  Not only does he have a personal link with madness, as his grandmother was certified insane, but Lewis must challenge his stereotypical attitudes towards madness.  Lewis comes to appreciate that there are no clear-cut boundaries.   He realises as Justin says that they are "normal … well not quite". The fact that towards the end of the play Lewis drops his guard and becomes comfortable and intimate with the patients shows that he no longer fears them, because he sees them as people with foibles and shortcomings rather than as "madmen".
Personally, he also matures and develops as a person. He shows greater sensitivity and compassion. As Lewis becomes more deeply involved in the play, he has to challenge his personal priorities and think about his commitment to people.
Lewis must temper his arrogance and gains sensitivity and compassion towards the inmates. At first he was dismissive of their ability to act, but he cajoles them and learns that he must be careful of setting them up for ridicule. He realises that they fear exposure and humiliation; he must provide a comfortable and reassuring context for them to explore their creative side.
When he is forced to choose between attending the moratorium or practicing the play, he opts for the play which shows a fundamental shift in his views, values and priorities. Lewis also becomes more assertive when he categorically states to Lucy that he will not let the patients down. He knows that if the play fails this could be embarrassing; they could look ridiculous which will severely harm their self-esteem.
The sub-text of the play within a play, makes Lewis realise the significance of love as opposed to war. Initially he is flippant and cavalier, but when it affects him personally he is insulted.  He realises that war is not necessarily the "real theatre" and that love plays an enormous role in people's lives . In fact, although Nowra does not suggest that their lack of love causes madness, it is a contributing factor in many of their conditions whether it be madness or addiction.
His views on love evolve.  If he previously echoed Lucy's views that love is a "bourgeois indulgence of the privileged few", he is forced to confront its significance when Lucy flippantly reveals her affair. Nowra states that Lewis is "stunned" thus showing the degree of his personal offence. Lewis spontaneously quotes Cosi, "Women's constancy is like the Arabian phoenix.." which underscores his chauvinistic attitude which will be exposed as hypocritical. Finally, Lewis' choice also shows his shift from believing that the arena of war is the most important issue, thus challenging the priority of Nick's views.
Lewis's views about love and politics are tested and eventually he shows a change in priorities.
Lewis's flippant and cavalier view of love is tested. Previously he, like Lucy and Nick, prioritised to war as the "real theatre".  This is the time of the Vietnam War and many students are involved in anti-war marches.
Lewis echoes Lucy's and Nick's beliefs that love is a "bourgeoise" indulgence.
Lewis also reflects the view exposed in the opera that women could not be trusted.
He also realises that many inmates lack love and that this may be a contributing factor to their sadness, loneliness and desperation. Roy's admission.
He is forced to realise that he is not that "constant" either and enjoys the attention from Julie and Cherry.  Lewis's chauvinistic views are challenged. Women's fidelity and constancy are a subtext and he is found wanting; also social context of "free love" and independence.
Cosi Fan Tutte
One of the defining aspects within "Cosi" occurs with the irony of "a play within a play", namely the production of Mozart's "Cosi Fan Tutte" which works to promote the importance of love within the wider spectrum of "Cosi". It is no accident that Roy chooses a play so focused on love, and it this which serves as the basis for underlying ideas of Lewis and the inmates about love and fidelity, regardless of whether or not they are agreement with the play. On numerous occasions ideas are extracted from Mozart's opera supporting the importance of love and fidelity, such as the idea that a "Women's constancy is like that of the Arabian Phoenix, everyone swears by it by no-one has seen it.". Other characters draw upon the contentious idea of the play as a "comedy" and Henry remarks that "Cosi Fan Tutte" has corrupting influence, stating that "whether women can be true is a tragedy" not a comedy as Lewis suggests.
Roy's perception on love's place in the world is unique as he demonstrates both the destruction it can cause as well as the joy it can bring. Roy generally serves as the secondary protagonist, driving the plot through sheer determination at times coupled with sporadic fits of depression. It is during one of those fits that the darker side of Roy is revealed when he states that "love is what you feel when you don't have enough emotion left to hate", a reference to Roy's dissatisfaction with personal experiences in love. This becomes clear when Roy's true childhood is exposed. Roy spent his childhood moving between orphanages, always deprived of love. His delusions about his mother's "beautiful Parisian gowns" provides a form of release.
To balance the presence of love in Cosi, Nowra also injects an element of realism into the play through politics, primarily those surrounding the Vietnam War. Set in a period of political turmoil, the characters of Lucy and Nick prioritize politics over love, a concept which Lucy calls "an indulgence for the privileged few". The concept of politics and war is further embedded into "Cosi" symbolically through fire and darkness, and it this which weakens and almost destroys the production of "Cosi Fan Tutte" and by extension the ideas of love, demonstrating its vulnerability. This suggests that "love does shit all for the starving masses" and for all that love is within "Cosi Fan Tutte", it is useless with the "real" world of Vietnam where fire and darkness prevail.
Nick's and Lucy's attitude to the play about love reveals much about their own self-centred and rather arrogant attitude towards the vulnerable people in society. Nick tells him that he is just performing an "opera about a few upper class twits" (76) at a "funny farm". (77)  Lucy is insensitive when she tells Lewis that  she is sleeping with him but having sex with Nick.
Lucy belittles Lewis's involvement in the play because she thinks a play about love is typical of the "upper class twits" who are removed from the real battle of life. Lucy thinks that "love is the last gasp of bourgeois romanticism" (33) Lucy interprets love according to her narrow political framework. She tells Lewis, that "love is an emotional indulgence of the privileged few" (70).  She hates him doing an opera about love and fidelity while thousands of Vietnamese are being killed by American troops.  Nick is critical of their desire to do a play about love and infidelity in this day and age (41) "They're definitely mad".
Nowra constructs these characters of the 'real world" as supercilious, arrogant and politically naive. Their attitude to the asylum patients is condescending. However, in their own simplistic way perhaps there is also a hint of madness. That they believe it is so easy to "save the world" and make a difference. Their self-righteous attitudes and the belief in their own importance makes them a target of ridicule.
In the world of Cosi, Nick and Lucy represent the "real world". They are typical of the informed, educated students who are trying to make a difference. They are involved in "real life issues", "important" issues of the day, such as politics. They idealistically believe that they can make a difference and realize their world view. Nick believes that it is possible to make changes. He is "getting fed up with our society". He is typical of those who "changes and we want them now!" Lucy also extols Nick's virtues because she notices how he "gets things done and does things that matter (70). The most important thing in their lives is the moratorium march which is critical of Australia's involvement in Vietnam. Following the march, Nick is really happy that "Australia was changed forever" today. 76
Self-importantly, Lucy declares her support for Nick: "He's doing a play that's relevant and he's doing something about the war in Vietnam. After rehearsals we'll go on to the moratorium meeting. It's going to be huge. Absolutely huge. The biggest protest ever seen in Australia." (70)
Is Roy mad?
Nowra deliberately constructs Roy as a character who hovers on the border between madness and sanity and thereby challenges the audience's preconceived and settled notions about insanity and the audience is often left in suspense wondering why Roy has been certified. As an intellectual and "cultured" person, Roy appears to be one of the most lucid characters in the play and cynically mentors the naïve and simple-minded Lewis. Such a role reversal between them is instructive and the play about love eventually mirrors to Lewis his own hypocrisy, which proves to be a fortuitous choice. Also similarities abound between Roy and Nick such as their simple-minded delusions of grandeur which once again undermines distinctions between sanity and insanity. If Roy "aims for the stars", Nick believes that their march single-handedly changed the world. Furthermore, Roy's desire to "bring culture to this place" is portrayed in an honourable light, albeit sarcastically; however Nowra reserves his sarcasm not for Roy but for Australians who believe that culture is the "stuff that grows on stale cheddar". Although Roy does have anti-social tendencies and shortcomings such as his paranoia and stage-fright and a deprived childhood which has yielded to romantic illusions, it would be too simplistic to conclude that these are a sign of madness.
Notes on Cosi, Dr Jennifer Minter (English Works Notes)
For Excellence in VCE: please see our recently published Arguments and Persuasive Language