In a text response essay, you will need to write 3 to 4 paragraphs.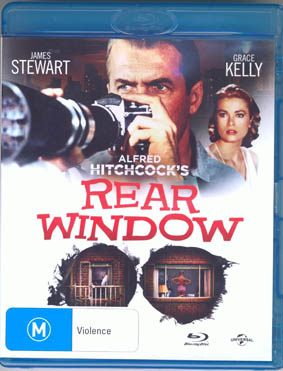 I prefer four shorter paragraphs rather than three longer paragraphs. Often, the longer the paragraph, the more likely it is to become a list or a summary.
If you write four paragraphs you will need to keep reinforcing the topic and your main points.
Tip 1:
Your topic sentences must link to the topic; they must connect with your angle. They must not simply describe the author's views, values or attitude.
For example: Topic: Hitchcock does not seem to condemn voyeurism in 'Rear Window'. Do you agree?
TS: Hitchcock questions the ethics of prying into the lives of others for one's self pleasure.
Comment: This topic sentence tends to be descriptive. Just because Hitchcock questions something, does not mean to say that he condemns it. You need to identify or locate his attitude – does he condemn it? How is this condemnation evident?
TS: To some extent, Hitchcock appears to condemn voyeurism by exposing the problematic actions of characters whose sole obsession is to pry into the lives of others.
Tip 2:
If your topic sentence is analytically precise, then it will set you up for a better paragraph. You will have a sharper focus. If your topic sentence is general, the more your paragraph will ramble.
For example, with regards to Hitchcock's tendency to condemn voyeurism, your paragraph should elaborate upon the quotes and film techniques that reflect this condemnation; for example, the dark lighting, Jeff's position, the symbolic nature of the intrusive camera lens; match-cutting techniques from Jeff to the other window and back; the camera angle as it captures the shutters.
Tip 3:
Make sure that your topic sentence is clear; it should have one clear concept – not three or four.
Topic: Rear Window paints a negative picture of American society in 1950s. Discuss.
Sample topic sentence: Hitchcock subtly subverts audiences gaze to appeal to voyeurism and scopophilia, therefore painting a negative picture of 1950s America as this is an invasion of privacy.
There are four concepts in this sentence: the subversion of the audience's gaze; the appeal to voyeurism; the scopophiliac tendencies; the negative picture; the invasion of privacy.
Rewrite: To some extent, Hitchcock represents American society in disturbing ways by foregrounding the chauvinistic male lens that judges the female role as inherently inferior.
Tip 4:
The order of your topic sentences is critical to a fluent and cohesive essay. Try to ensure that each topic sentence has a different focus, otherwise your paragraphs will repeat.
Just because the revelation of the murder occurs at the end, does not mean that you will leave it to last. Sometimes it may work in the first paragraph, as in "men are villainous". Always work out your best and strongest order of points.
You will need to include the best variety of examples to prove your topic sentence. Also try to present a varied example throughout your essay.
You must use film techniques to explain Hitchcock's views and values just as you would refer to narrative devices in a regular essay.
Tip 5:
Make sure that at least half of your essay revolves around the concluding scenes. This will enable you to gain analytical depth. It is at the end that Hitchcock resolves some of his main concerns or most clearly highlights the contradictions or ambiguities that cannot be neatly resolved, and that will sit side by side.
See Rear Window: Resources and notes
See our Rear Window: HOme page