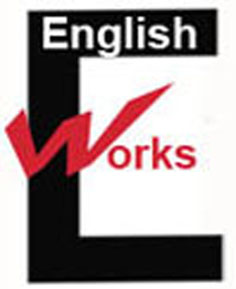 Orwell: A champion of individual rights by Dr Jennifer Minter (English Works Notes, 2016)
In George Orwell's Nineteen Eighty-Four, Big Brother survives by wielding absolute power and by suppressing individual happiness and freedom.  Because of his rebellious desire to think for himself and chose whom he loves, Winston becomes an obvious target of the Thought Police who watch his every move and monitor his every thought.
Please help us to help you.
Using an array of state-sanctioned techniques, Big Brother has oppression down to a fine art. As O'Brien tells Winston, its rigorous system of control is best understood in terms of a boot trampling on the human face.  It is impossible to maintain one's individuality; it is impossible to escape detection.  Everything is forbidden in Oceania because the party seeks "power entirely for its own sake".   However, this does not stop Winston from trying.
"Power for power's sake": 
The Ingsoc dictatorship belongs to a post-communist and post-Nazi world that seeks to eradicate completely the concept of the individual. As O'Brien explains, the German Nazis and communists "came very close to us in their methods, but they never had the courage to recognise their own motives" (276) The party's total power is evident in the image of the "boot stamping on a human face – for ever".
Through its surveillance methods, and political and social tactics, Big Brother seeks to complete control relationships, and an individual's thoughts and feelings, their body and mind. According to Orwell, Big Brother seeks control above all "over the mind", which means the ability to control external reality and to "make the laws of Nature" and determine infallible truths.
In Ingsoc, Big Brother places considerable emphasis on the three stages of submission, learning, understanding and "cure", which precipitates the end of an individual's rebellion.  Torture becomes an end in itself and is used to ensure that the individual's identity merges with that of the Party's. O'Brien states, "if he can merge himself in the Party so that he is the Party, then he is all powerful". But the must renounce his individuality to become as powerful as the party.
"Staying human": Winston's heroic struggle to remain "human" 
Initially, Winston earnestly believes, "They can't get inside you".  This sentence sets out the horror at the core of the book – that there is no part of the self that can be preserved from invasion. Winston had hoped that the 'inner heart', whose workings were mysterious even to him, 'remained impregnable'. His betrayal of Julia in Room 101 and his ultimate profession of love for Big Brother demonstrate, according to Orwell, that alone, the individual will inevitably be defeated.
Quite simply, Winston wages a battle to protect the "truth". He wants the freedom to say 2+2 = 4.  He also wants to believe in the authenticity of memories – both on an individual and on a collective level. He wants to believe that the "past has real existence", and this battle for the past, according to Orwell, is also a battle for the present and a battle for the future.
Personal past: Winston writes in his diary which constitutes an attempt to cling to personal memories.  He wants to maintain a record of the past, which is to assert the validity of his own lived reality.  Recording his own thoughts is an act of treachery. It is an illegal and executable offence or, worth 25 years of hard labour. p. 8.
Whilst writing under Big Brother's omnipotent gaze, Winston is plagued by a heightened sense of anxiety. He knows that it is inevitable that "BIG BROTHER IS WATCHING YOU" — everywhere. Images of oppression abound as Winston's paranoia mounts: there's the telescreen, the thought police like the KGB in communist Russia, Parson's kids, who resemble the Hitler Youth in Nazi Germany: the kids are "ungovernable little savages" and child-heroes if they love Big Brother.
Winston's room contains symbols of the present and the past showing how he is living in two worlds at once. The "Victory Gin" that tastes like medicine and the "Victory Cigarettes" are generic products of the new world. However, Winston's obsession with books and the pen reflect his dangerous preoccupation with recording past memories and individual thoughts.  Winston carries the book "guiltily home" and once he starts writing he feels a "tremor had gone through his bowels" (9) "To mark the paper was a decisive act". Symbolically, the pen is an "archaic instrument" of the past (10) – ink becomes a sign of Winston's forbidden desire to record his past memories… and give existence to his life prior to the party.  The  book had not been manufactured for the past 40 years.
Collective past; history: Winston also wants to believe in the validity of a collective past that also resists the systematic rewriting of historical events.  He wants to believe that a photo of Jones and Aaronsen exists, that is, the photograph showing that Jones and Aaronson were not traitors.  The photo shows that they were party members at a function in New York and "proves that their confessions were false."
Relationships and love
Winston is determined to pursue his rights to love, sex and happiness. His relationship with Julia, their escapades into the countryside, and their secret rendez-vous in Mr Charrington's shop present a threat to the party's control.
Emotional ambiguity
Free-thinking individuals such as Winston, suffer, according to Orwell, from fear, suspicions and distrust. Winston is constantly reluctant to form alliances because he is unaware of people's motives and agendas.  Most importantly Winston is fearful of anyone who represents the deep inner reaches of the Party, and he cannot ascertain whether O'Brien is a friend or foe. Winston's relationship with O'Brien sets up a typical pattern of relationships with prospective rebels/party members. From the outset he finds that O'Brien who has a "brutal face" and a "formidable appearance also has a "certain charm of manner". He can be "disarming" especially to one who is seeking support. Typically, Winston is constantly seeking a friend who shares his rebellious thoughts and hopes the O'Brien's "political orthodoxy was not perfect". He has a "secretly held belief" that O'Brien will provide him with the answers for which he so desperately searches.  Ironically, O Brien will eventually come to the rescue but only to completely eradicate any sign of unorthodox behaviour in the free-thinking citizen.  O' Brien believes that this will set him "free".
Likewise, during the two minutes Hate session, Winston is also plagued by ambivalent emotions and constantly fearful that such emotions will be exposed.  His emotional conflict and pain are evident when he reaches out "to the lonely, derided heretic on the screen (Goldstein), sole guardian of truth and sanity in a world of lies".  Winston is intensely and painfully aware of his individual difference and his exclusion from the emotional comfort that comes from the universal groan of hatred towards Goldstein. In an attempt to stifle his joy, "the very next instant he was at one with the people about him".
Hope for future
It is Winston's hopes of an uprising through the Proles that makes him a target for the Thought Police. While writing in his journal, Winston develops an idea that the only hope for the overthrow of the Party lies in the Proles. However, it is unlikely the proles will stage a rebellion. It occurred to Winston that 'until they become conscious they will never rebel, and until after they have rebelled they cannot become conscious' (p. 74).
Although the proles formed 85% of Oceania's population, they live squalid lives in the poorest neighbourhoods but are subjected to less scrutiny and surveillance. While writing in his journal, Winston develops an idea that the only hope for the overthrow of the Party lies in the Proles.
However, the impossibility of a proletarian uprising continually presents itself to him. It occurred to Winston that 'until they become conscious they will never rebel, and until after they have rebelled they cannot become conscious' (p. 74). It is Winston's hopes of an uprising through the Proles that makes him a target for the Thought Police.
Room 101 and torture – p 296 – 300
The ultimate fear tactic is to subject the individual to their worst nightmare.   Winston is completely converted in Room 101 through his fear of the rats. Significantly, he betrays Julia, which shows his acceptance of his defeat. He is now free to love Big Brother.
Learning, understanding and accepting
In Room 101, O'Brien tortures Winston. He uses methods of fear  to suffocate his free thoughts and free emotions.  p 296. "The thing that is in Room 101 is the worst thing in the world."
Winston hates rats more than anything. In Room 101, Winston goes insane. He becomes a "screaming animal". There is only one thing that will save him. He must put a person between himself and the rats. That person has to be Julia.  This form of torture works and Winston betrays Julia.
He screams frantically, "Do it to Julia. I can't care what you dot to her. Tear her face off, strip her to the bones.  Not me! Julia. Not me!" 300
Winston's rebellion is over. He becomes emotionally and physically dead.
He is now free to love Big Brother. When he sees Julia after his release he does not feel any emotion. Both tell each other that he betrayed each other.
At the end, Winston is emotionally and physically dead. His spirit is destroyed. Stripped of emotion, he tells Julia that he betrayed her. He is haunted by memories of his childhood but has convinced himself that these feelings and memories are false. He thought back to the sole meeting with Julia after they had been released. Neither of them felt love but both confessed their betrayal of each other.
Finally, he comes to love Big Brother. "He had won the victory over himself". This is an empty victory, but it is a necessary victory if he is to "survive". Awaiting his execution, he realises how pointless it was to resist. He could only feel love for Big Brother. This is Orwell's attempt to show the triumph of the totalitarian state over the free will of the individual.
Julia's rebellion
Julia's rebellion consists of the freedom to make personal choices and the freedom to explore happiness and attachments. (pp. 138 – 139)  For her, rebellion is more of a game hence her connection to the Anti-Sex League. "The clever thing was to break the rules and stay alive all the same." She pragmatically realises that "any kind of organised revolt against the Party, which was bound to be a failure, struck her as stupid." Her philosophy is that you "broke the rules as best as you could".
The instruments of control: power for power's sake
The purpose of the Party is to enjoy power. "The party seeks power entirely for its own sake". It is not interested in improving the life of its citizens in any way.   (275)  It wants to control people's minds and emotions so that they follow Big Brother.  The party controls people through fear.
Telescreens:
The main instrument of control in Oceania is the telescreen, the two-way television sets stationed in all residences and public places. Telescreens are monitored intermittently by the Thought Police, who are searching for the least sign of deviation (error). The sets may be turned down, but are never shut off completely. There was 'no way of knowing whether you were being watched at any given moment.' (p. 4-5).
Thought Police: It is Winston's hopes of an uprising through the Proles that makes him a target for the Thought Police. Mr Charrington, seems to be a kindly antique dealer but turns out to be a member of the Thought Police.  O'Brien is ambiguously both tormentor and saviour.
 The threat of war
The party controls people through constant war.  There is no purpose for war. It is not a war about ideas.  It is also not about resources. The three large continents have sufficient raw materials. War is about "continuous shortage of consumption goods".  It is about using up the surplus of goods. It is to use up the "products of the machine" without raising the general standard of living.
Machines have the ability to raise the standard of living and get rid of human boredom and inequality. However this does not suit the purpose of Big Brother. If people are hungry and deprived they are more dependent upon Big Brother.
During the Hate sessions, the figure of Big Brother merges with an enemy soldier.  Who is large, threatening and terrible. It makes people thankful for Big Brother who looks after them. They have confidence in BIG BROTHER who protects them from these terrible enemies.
As part of its attempt to control the historical war narrative and the thoughts of its citizens, Big Brother fabricates an enemy in the figure of Goldstein, who becomes the target of blame and suspicion. Orwell depicts Goldstein as the ultimate rebel, who opposes Party doctrine at every level. He champions freedom of speech and "freedom of assembly, freedom of thought" and  although he ambiguously appears to have "sheeplike qualities" there is constantly the threat of the Eurasian army in the background of these Hate –related videos. As Orwell suggests, Big Brother and the controllers of Oceania deliberately fabricate the enemy, and spread rumours about the Brotherhood and the underground secret movements, in order to keep the population alarmed, and scared.   By rewriting the history of war between Oceania and its enemies such as Eurasia, Big Brother is presented as the "saviour" figure who elicits considerable hysteria as a means of further controlling the emotions of the citizens. During the two-minute Hate session, the "entire group of people broke into a deep, slow, rhythmical change of B-B". As Winston notes, "it was a sort of hymn to the wisdom and majesty of Big Brother, but still more it was an act of self-hypnosis, a deliberate drowning of consciousness by means of rhythmic noise".
Control of individual thoughts: the party controls language
The party controls peoples' thought processes through the control of language and thinking. It controls language. Language is constantly reduced. This reduces the ability to think certain concepts.  It is "cutting language down to the bone"  eg. Syme p 54  It seeks to control external reality.
Newspeak
The aim of Newspeak in the totalitarian state in 1984 is to reduce language and narrow the range of thought. "It's a beautiful thing, the destruction of words." By eliminating unnecessary words such as adjectives and verbs and antonyms, there will be just six words to express say the notion of "goodness" and "badness". With the reduction in language, comes the reduction in the range of consciousness which becomes "always a little smaller". By 2050, the language will be reduced to such an extent that no one would be able to understand a typical 1984-conversation.
As language is reduced, this also reduces the ability to think certain concepts. Thus thought and consciousness is also diminished. It's called  "cutting language down to the bone"  eg. Syme p 54
Doublethink: Doublethink is the ability to think two contradictory thoughts at once. (259).
The Party controls people's thought processes through the notion of double think. It is "to know and not to know".  It is to know the truth and yet tell lies. "To hold simultaneously two opinions which cancelled out". It is to believe in the truth and in falsehood at the same time and to be conscious of this contradiction (or conscious of this process).  (p 37)  It is to forget something, but to remember it when needed. The contradictory purpose of each of the Ministries are a fine example of doublethink.
Please see "Newspeak and doublethink: the link between thoughts and language".
Collective memory and the past
Winston wants to believe in the validity of the past and insists that it can be objectively documented. For example, he wants to believe that a photo of Jones, Aaronson and Rutherford exists. Winston believes that when he was working in the Ministry of Truth 11 years ago, there was a photograph proving that Jones and Aaronson were not traitors.  The photo shows that they were party members at a function in New York.  Winston also believes that they were not guilty of the crimes of sabotage. He had seen "unmistakable documentary evidence" to prove that their confessions were false. (258) O'Brien wants him to believe that there was no such photo. They were always traitors who were "executed for treachery and sabotage after making the fullest possible confession" (258). Winston wants to believe in his personal memory. "It exists in memory."
The party seeks total control over the past.  It alters the past so that the Party is always right. This also means that it controls personal memories. The process of "continuous alteration" proves that the Party is always right. Winston rewrites news stories at the party's whim eliminating references to people who have been removed from society for crimes against the party of Big Brother.  "Continuous alteration" of the past is applied to any document that has political or ideological significance. These include newspaper items, films, cartoons, photographs, leaflets and so on. Expression of opinion and any contradictions were deleted. The alterations took place "almost minute by minute". They were also done is such a way that it was not obvious that details had been altered. This process was regarded as a necessary amendment or a misprint "in the interests of accuracy" (43) The Party systematically destroys all objective or credible witness to past events.
Without documents to disprove its version of past events, the party is always right, proving the Orwellian maxim, "who controls the past controls the future".  By owning the past, and proving itself infallible, the party also destroys an individual's purpose to rebel; party members will automatically accept the party's claim that it has improved the standard of living.
Winston realises that if memories fail and written records are continually falsified, then the claim of the Party that life had never been better had to be accepted, because "there did not exist, and never again could exist, any standard against which it could be tested" (97).
Double think : "it also follows that though the past is alterable, it never has been altered in any specific instance".
O'Brien challenges Winston to apply double think — a doctrine that Orwell specifically devises to show the party's method of complete control. The photograph does and does not exist and O'Brien places it in the vanishing "memory hole". Such an oxymoron appropriately conveys Orwell's message that the party manipulates memory so as to entrench its rule.
"If you want a picture of the future, imagine a boot stamping on a human face – for ever." (280)  The case of Jones, Aaronson and Rutherford foreshadows Winston's downfall. Eleven years ago they were party members and a photograph shows them attending a party function. However, Winston must now admit that the photograph does not exist and that they were traitors. O'Brien states that they were humiliated during their "conversion" process; before they were shot, they confessed their love of big brother. They were "shells"; there was nothing left by sorrow and love of  Big Brother. (268). Their fate foreshadows Winston's. Winston must realise that the photo does not exist.
A warning: Orwell's comment on power for power's sake
The Party wants to control individual feelings. They want to channel their feelings into love for Big Brother and hate for Goldstein. The Party believes that love should only be shown towards Big Brother and therefore does not support love or sexual relationships. It does not support people development relationships with each other, such as Julia and Winston.
Family ties  and Hate Sessions
The party seeks to control procreation and eradicate personal affection. This will ensure submission to the State. Winston's wife, Katherine, adheres (sticks) to the Party's rules. She shows horror of any type of personal attachment that is not geared towards child-rearing. She appears frigid (138)
The Party uses the Two Minutes Hate Session to control the emotions of a populace. It is a form of brainwashing whereby citizens are encouraged to show their love towards the Party by demonstrating disgust for Goldstein, the Enemy of the People.  People are taught to hate the enemy, the undercover free-thinking rebel, Goldstein, the leader of Eurasia. This hatred provides an emotional outlet, which often reaches the frenzied heights of hatred. 16 – 18 Hate Week also enables the Party to control sexual energy. It is also "sex gone sour". Love, feelings, sexual instincts are channelled into war fervour and leader worship.  p 139
During the Hate sessions, the figure of Big Brother merges with an enemy soldier, who is large, threatening and terrible. It makes people grateful for Big Brother and his patronage and care. They have confidence in BIG BROTHER who protects them from these terrible enemies.
See a discussion: How does Big Brother pose a threat to everyone?
Big Brother is a threat because it seeks to control the way people think.
Furthermore, Big Brother is also a constant threat to the citizens of Oceania because it seeks to control the past.
Big Brother is a constant threat to people because it controls people's emotions, loyalties, trust and relationships.
Most alarming of all is that the Party seeks to "cure" people of any thoughts or emotions that exist outside its control.
Big Brother ensures that all confessions are "true". To this end, the Party courageously realises that it is using power for power's sake. The object of power is "power".