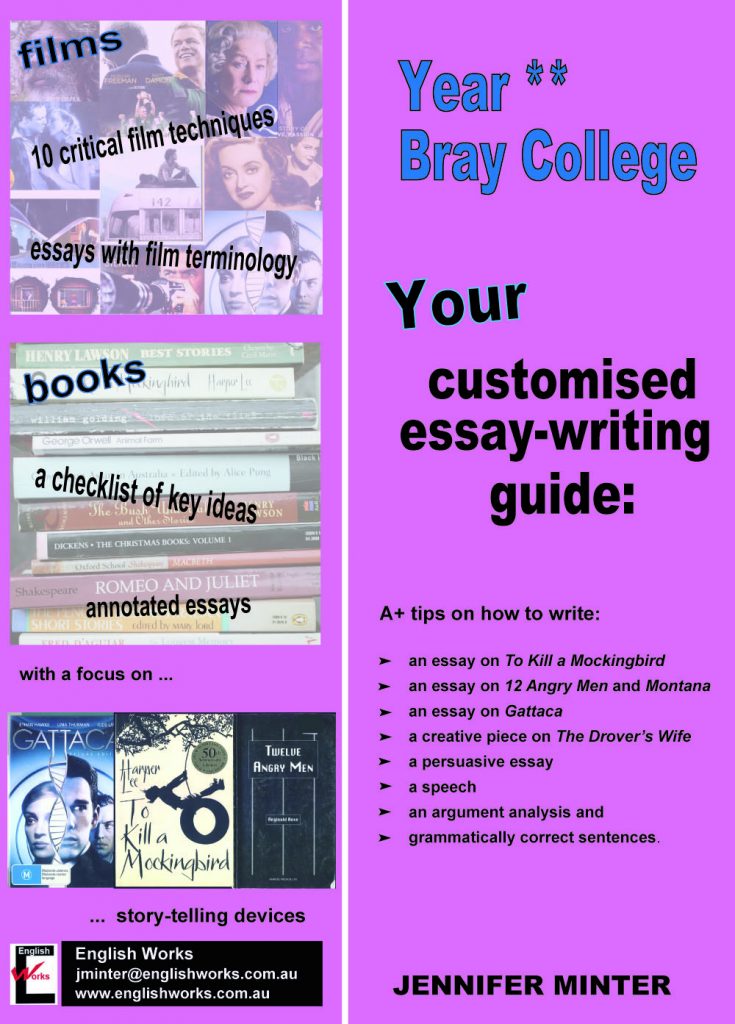 Our newest publication is a customised year-level workbook.
Choose text-specific essay writing resources in the one workbook interspersed with our A+ 10 Tips Chapters.
See our Customised Year level workbook 
Workbook and Membership Programs

Arguments and Persuasive Language (2020): Learn how to analyse an author's argument, and identify their key reasoning and persuasive strategies.  Access our  Online Workbook Study Program and work through our "Suggested Responses", student samples and Assessor's Tips.
For Students in Years 7 – 10
Better Essays and Persuasive Techniques: (Years 7-10) shows students how to analyse an argument and write their own — perfect foundation for scholarship tests, NAPLAN and the new VCE Study Design.  Students will also analyse a variety of persuasive text types and study  the most common grammatical errors. Please see Better Essays and Free Online Workbook Study Program , FREE postage.

The Techniques of Persuasion helps students acquire an analytical vocabulary so that they can evaluate an author's persuasive and reasoning skills. Please Access our Free Online Workbook Study Program : suggested responses for each exercise plus extension activities that model analytical vocabulary. An ideal introduction for students in Years 7-8.

The Language of Persuasion: become an expert shows students in Years 9-10-11 how to analyse the author's argument, their evidence, their biases, their reasons and reasoning techniques and their appeals and persuasive techniques.  Please access our  Online Workbook Study Program and learn how to write A+ responses, using appropriate analytical terms.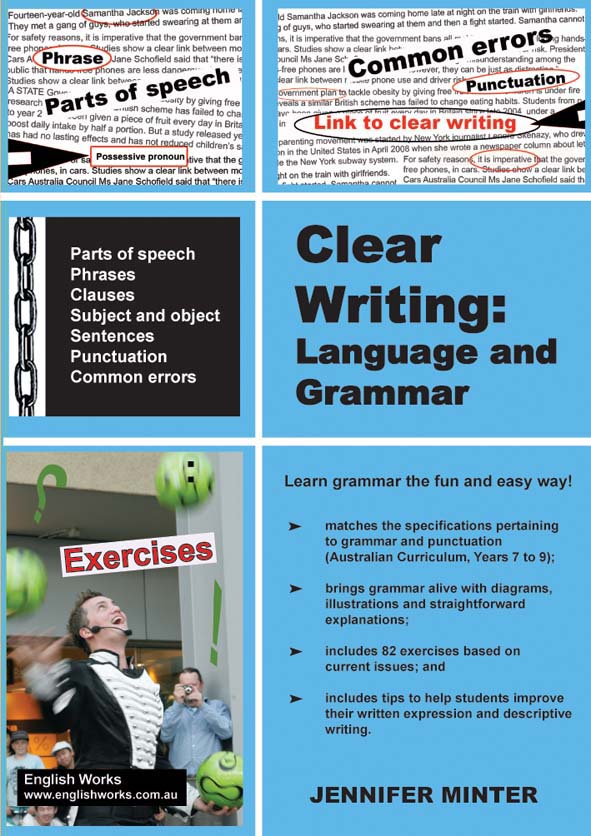 Clear Writing: Language and Grammar : A knowledge of parts of speech and sentence elements helps students write grammatically correct sentences and punctuate with confidence. (That means, the essays will definitely stand out!)  A perfect reference book, Clear Writing: Language and Grammar helps students grasp effortlessly the specifications pertaining to grammar in the Australian Curriculum as it progresses from the simple to the more complex rules.
Our workbooks (from Year 7 to Year 12) match the Australian Curriculum and focus on the skills you need to excel in English: good essays, consisting of good ideas, good writing skills and a sound and precise vocabulary.
Essays, articles, tips, and slideshows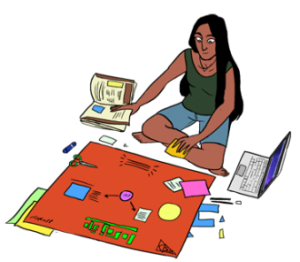 To help you write essays on your texts, we include a wealth of text-response material. You must have a thorough and insightful grasp of your text in order to write sophisticated essays. In the various articles, I include the most relevant examples, anecdotes and quotes that I often use from the text.  I hope these help.
I also include essay-writing tips across a range of disciplines – expository, persuasive and creative.
Click here to see Better Essays and Persuasive Techniques, which will help you improve your structure, your depth and sequencing of ideas throughout your essay. (See pp 10-19 and p.39). We also include a chapter on different text types. See pp. 91-96 for guidance on an expository style feature essay. Also see Chapter 5: Better Sentences for some grammar tips.