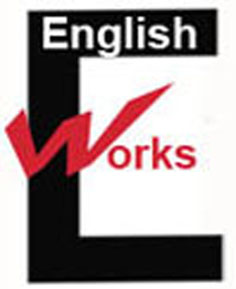 "Views, values and critical scenes in All About Eve" (Dr Jennifer Minter, English Works Notes, 2016)
Joseph Mankiewicz's 1950's melodrama All About Eve provides an insight into the qualities needed to succeed in the star-studded world of the theatre. In particular, the main protagonists, Margo Channing and her 'carbon copy' Eve Harrington, are portrayed as flawed characters because of their single-minded pursuit of fame and fortune. Whilst Margo, as she ages, eventually recognizes the difficulty of pursuing her dreams in a 1950s socially-conservative patriarchal world, Eve emerges triumphant but discredited due to her wily, manipulative streak. By drawing similarities between Eve and the ruthless and hard-hearted critic, Addison de Witt, Mankiewicz suggests that such characters are corrupted by the relentless pursuit of fame. However, unlike Addison, whose views stem from a position of social advantage, Eve is personally and professionally diminished by the single-minded dream.
The melodrama  provides an insight into the pretentious and ruthless world of the theatre. By providing multiple narratives and shifting perspectives, Mankiewicz draws a contrast between the glamour, sophistication and beauty of the acting world and the dim and gloomy machinations that take place backstage, behind the scenes. In particular, Margo Channing's 'carbon copy' Eve Harrington, is portrayed as a deceptive character who constructs an illusory personal narrative in order to infiltrate the exclusive theatrical world. Other characters are just as deceptive. However, Margo's eventual acceptance of her supporting role as a woman helps her resolve her dilemma associated with age and diminishing personal and marital opportunities.
Mankiewicz's characterization of the main protagonists coupled with sharp and witty dialogue and cinematic techniques highlight the ability of feminine stars to reach the heights of Hollywood success. Initially, the audience is encouraged to admire those women who through "hard work" and "sacrifice" become widely acclaimed. However, their insights and transformations challenge the perception of feminine charm, integrity and the nature of female success.
Margo Channing is presented as the "true" star who since four years of age, graced the stage  in a Midsummer Night's Dream. As a tribute to her stardom and as testimony to the pinnacle of success, Eve seeks to "become" Margo. The audience shares with Eve Harrington her wide-eyed fascination with stardom. Eve represents the sycophantic, "psychotic"  fan who huddles in the doorway, and opting for standing room only, watches, for six nights a week for six weeks, Margo's every move and gesture. It seems that Eve has the drive and tenacity to fill her yawning emptiness with "applause" and to carve out her place in the limelight, "sharpen[ning] her teeth" on the way.
The director sets up a contrast between the idealistic and romantic views and values associated with the theatre and those of Hollywood to suggest the world of the latter is a corruption of the sincere and pure values of the former. Hollywood is also associated with the materialistic competitive rat race and the darker, more insidious elements of the American Dream.
The director's views and values

Mankiewicz shows that there are multiple problems for women as they pursue ambition and fame in the 1950s. Increasingly, it becomes evident that women who seek success in a man's world are diminished as they become either isolated, anxious, insecure or subversive.
For example, in one of the opening scenes, Margo sits in front of the dressing-room mirror, stripped of her makeup, with her unflattering head-band and dressing gown. She smokes and drinks, has a low drawling voice and a wide mouth, which gives her an air of (masculine) authority.  In a Shakespearean intertextual reference, Karen's voiceover compares her with Hamlet's mother, Gertrude, who suffers the anxiety of infidelity.  This Shakespearean reference depicts the distance Margo has travelled from the starry-eyed fairy tale dream of the naked fairy in Midsummer Night's Dream to the accomplished star. She later admits that her life has always been a "fairy tale" and she feels as if she is playing the final act. Owing to the loss of her youthful beauty, Margo has an acute awareness of the transience of (female) fame.
Mankiewicz appears to endorse the traditional social hierarchy and its values that place men in a position of social and political advantage, and that seriously disadvantage women — a position that leads to complex and intricate characters.  Perhaps, lurking in this complexity, either advertently or inadvertently,  lies a critique of the limitations that restrict women's choices and that doom them to viperous behaviour.
Margo is fearful about the fact that it is difficult to pursue a professional career and find satisfaction and fulfilment as a woman. In the socially conservative world of the theatre, one has to make choices. Mankiewicz most clearly shows that womanhood and a successful acting career are incompatible. In terms of choices, he prioritises Margo's choice of marriage and "wellbeing" and security over Eve's choices of stardom and insecurity. Mankiewicz's point appears to be that ambitious women like Margo cannot follow both domestic fulfilment and professional success past 40 years of age. In this regard, he appears to endorse Margo's decision, as evident in her epiphany in the Cub Room.
Throughout her rise to fame, Eve cultivates her feminine charm and a façade of humility that endears her to the men in Margo's entourage. Eve appears self-effacing, and ingratiates herself to others. At times, she appears vulnerable and presents herself as unworthy of attention. Through her demur depiction, Mankiewicz suggests that men are often attracted to the female image of passivity, docility and impotence. However, at the same time, he warns viewers to be wary of female passivity because, as in Eve's case, it is a dangerous façade and can be used to easily disarm her prey.
Eve as the humble farm girl
 Eve's biggest weapon, because it is least suspected, is the use of humility and her deferential regard for her idol; she claims she will never be as stunning.  Eve appears eternally grateful to Karen, "I'll never forget this in my life or you" and, structurally,  the three favours she asks of Karen help her infiltrate the world of the theatre and provide the narrative focus of the film.
From the sentimental recount of Eve's personal narrative, it becomes evident that she is always playing a part and telling another story. She admits that she and her "husband" Eddie, gravitated to the theatre and enjoyed the "make believe so much" that she "couldn't tell the real from the unreal" and that "the unreal seemed more real".  This is a recurring motif in Eve's life's narrative; the nostalgic violin background music sets a sombre and sentimental mood as she kindles the sympathy of her wide-eyed audience and relates the fact that she had "nowhere else to go", and "no friends and family".   She reminisces about her earlier life on the farm; how she helped her parents and then worked at the Mil brewery. She married Eddie who was subsequently killed in the air force leaving her a sad and unemployed widow in San Francisco who used the insurance money to feed her infatuation with Margo.  She flatters Margo by explaining how, she has watched her every show in San Francisco at the Schubert Theatre, which proves not only to be a lie, but a very successful one.
Margo begins to shed a tear as her maternal and protective feelings are aroused.  Initial impressions are that she is a "lamb loose in the jungle" and even Bill is charmed by her "lack of pretence" and her "directness".
Margo's obsession with age reflects the patriarchal view that women rely on their youthful beauty as stars and their talent evaporates as they grow older and as they lose their youthful appearance.
Mankiewicz depicts Margo as more compliant  and satisfied after she has resolved her personal/professional dilemma. She feels that she has to compromise her career in order to find long-lasting personal satisfaction.
Comparative depictions

The characterization of Eve and the comparative depiction of Addison de Witt highlight Mankiewicz's views about the negative qualities associated with a woman's desire for "deserved recognition" at any cost. (He seems to condone the same in men, or is he critiquing Addison's hypocrisy and/or brutality?)
If All About Eve depicts Eve as the poisonous viper, her mirror image Addison de Witt recalls Adam, her partner in the Garden of Eden. The director suggests that women must surrender to the male version of the American Dream in the merciless world that makes them dependent for success upon individuals such as the arrogant and vicious De Witt. His ability to freeze the frame and talk over the ageing actress whom he assures "will go on speaking for some time" and his ability to make or break careers through the use of his "poison pen" reinforces his pivotal role in controlling the outcome of the film. His dominance is further reinforced through his cyclical role in both the beginning and end of the film's narration.
Contrastingly, Mankiewicz appears to endorse the suppliant female partner who accepts their supporting roles. Through the repeated trope of the stairs, audiences are reminded of the rigid pecking order in the world of the theatre, with Karen positioned at the top due to her marriage to Lloyd, looking down upon the action of the "theatre folk" otherwise "nothing in her background or breeding should have brought her any closer to the stage.
As a structural and thematic device, Eve obsequiously seeks favours from Karen to further her ambitions. Thanks to three significant favours from Karen throughout the film, Eve not only worms her way into Margo's selective entourage but outshines her in the final performance. It seems that without such favours she is unable to infiltrate the exclusive world of the theatre.
The first favour is to meet Margo, the second to become her understudy and Karen engineers the fateful night that provides Eve with her theatrical breakthrough. Finally, ever more confident and self-assured, Eve demands the part of Caro which had been promised to Margo. Otherwise, she will use her powers of blackmail. (This scene disrupts the engagement dinner and ends in a fit of dramatic and hysterical laughter from Karen, who knows just how deftly she has been ensnared in Eve's ever-more tightly spun spider web.)
It is her third and final request to Karen which is the most vicious. Karen, having betrayed Margo for Eve's benefit, is forced to choose between the two when Eve presents her with a final demand in the Cub room. "The contemptuous little worm" shamelessly blackmails Karen for the role of Cora and appears willing to do anything "for a part that good".  As always, Mankiewicz's positioning of characters is symbolic. If previously, Karen occupied the higher ground, towering over a pitiful Eve, a low camera angle now portrays the confident Eve, mockingly looking down on Karen. The camera  exposes Karen's helpless expression, highlighting her shock at being so deftly ensnared in Eve's "mouse" trap.  In addition, Karen's white gown also contrasts with Eve's black dress which Mankiewicz uses to give the impression of a dark and sinful personality.
Similarly, Eve's lack of morals is exposed, as she attempts to seduce the partners of both Margo and Karen. In the dressing room, wearing a wig, "makeup a little heavy" and once again, utilising her airy and dreamy voice, she attempts to seduce Bill, Margo's long-term lover. Her attempts prove to be futile as Bill loves Margo, and doesn't "want [Eve] to come after [him]". Due to her failure with Bill, she attempts to steal Lloyd from Karen, for he is "commercially the most successful playwright in America". As Mankiewicz suggests, Eve "has an inability to love and be loved",  ingratiating herself with these male power-brokers only to further her career and to help her climb up the professional ladder.
However, Eve's atrocious acts of malice are directed towards Margo as her 'friendship' with Addison blossoms. She taints the image of Margo, her supposed "benefactress"  in Addison's newspaper column, and reveals details of her "long and unsupported struggle for opportunity". Eve's ability to transform from an "idealistic, dreamy eyed kid" into a viperous Lady Macbeth-type character is disturbing. It is her "insatiable ambition" that fuels her manipulation of Margo, who had welcomed the "starry-eyed kid" and helped the "lost lamb in a big stone jungle". She attempts to salvage her innocent facade by  'apologising' to  Lloyd, who naively chooses to defend her. He remarks that "an impulsive kid got carried away by excitement and the conniving of a professional manure slinger named deWitt!".  Thus, Mankiewicz further stimulates the audience's distrust and hostility towards Eve.
Despite Eve's willingness to do "so much more" in order to reach stardom, she compromises her dignity and honour, as she becomes demoralised by Margo, who disparagingly comments, "You can always put that award where you heart ought to be" in a mock-lovingly manner at Sarah Siddons Award ceremony. It can be therefore concluded that the success, as well as the undoing of Eve, is due to her contrivances and manipulation of friendships.
Opening scene: views and values and depictions
The Director opens the film with the presentation of awards from the Sarah Siddons Society in order to focus attention on the rivalry between the three female protagonists who will vie for attention. The awards are presented by the Director of the Sarah Siddons Society who praises Eve's talent.
Eve occupies centre stage and enjoys the adulation of the fawning, clapping row of men. De Wit's voiceover describes her as the "golden girl", the "cover girl", the "girl next door", who has reached the pinnacle of artistic success, which he sarcastically claims, only accrues to actors – not authors and critics.  The prompter/president introduces Eve as a "young lady," whose humility and devotion to the theatre have rightly earned her fame and fortune.   The director deliberately delays her appearance, firstly to shine the spotlight on the close-up hostile and aloof facial expressions of both Karen and Margo, who have been outwitted, disarmed and betrayed by the wily Eve.
The narration by Addison DeWitt, the film critic, draws attention to the rising star of Eve Harrington as she surpasses her idols, Karen (Mrs L Richards) and Ms Margo Channing, presented as the "true star". The critic typecasts Karen as just a "Row E" actress who attended acting school, but her main claim to fame was to become the wife of one of America's most famous playwrights, Lloyd Richards (Hugh Marlowe)  The prompter/president introduces Eve as a "young lady," whose humility and devotion to the theatre has rightly earned her fame and fortune.
The spotlight on the accolades she receives encourage the audience to follow her rise to fame and analyse her manipulative streak. As viewers, we curiously witness the transformation of the self-effacing "war widow" who stalks Margo from the dark shadows of the alleyway.
Contrastingly, Addison introduces Margo Channing as a star of the theatre. "She made her first stage appearance, at the age of four in Midsummer Night's Dream. She played a fairy and entered—quite unexpectedly—stark naked. She has been a Star ever since." She is presented as a great actress and one who has achieved the pinnacle of success.
The audience becomes aware that her star is fading and we are encouraged to see how she copes with her changing circumstances, much of which occurs because she is an older woman, who must make choices.
Eve and Lady Macbeth parallels
There is something disconcerting about Eve as the point-of-view camera gaze exposes the seething and hostile emotions of her 'friends' in the audience during the Sarah Siddon's presentation ceremony. In an allusion to Shakespeare's Lady Macbeth, the close up image of Eve's youthful hands, that precede an image of her profile, highlight her subversive, sinister and masculine-type persona. In a subsequent scene, Eve is framed and lit, standing in a darkened theatre doorway waiting for Karen. There is a sense of discomfort as this "witch" creeps out of the shadows, compounded by the enclosing claustrophobic imagery of the shadowy stairwell. Introduced while cast in film noir shadows and framed in a wet alleyway, Mankiewicz confirms that Eve is subversive and wily. Initially depicted in a masculine trench coat and "funny hat", Mankiewicz accentuates Eve's idiosyncratic appearance and seemingly wide-eyed naivete.
As both a victim, a pawn and a perpetrator of the materialistic competitive values associated with the American Dream, Eve is often represented by symbols of "killers" and animals (the lamb/wolf representations). There are also other Shakespearean references reinforcing the dangers of female ambition. Aspects of Lady Macbeth are present in the representation of Margo – her insecurity and paranoia are fuelled by her ambition.  Her downfall, the director suggests, is fuelled by insecurity, not unlike Hamlet's mother – Gertrude.
The name: All About Eve and "what she eats"
Because they are trapped in a socially conservative and patriarchal theatrical world, the women become vulnerable to men's demands. Their position of disadvantage leads to dissembling tactics. Such deceit and pretense are reinforced by the generic name of Eve, which symbolically refers to the first woman who indiscreetly ate from the tree of knowledge. In the opening scene, DeWitt comments on the fact that the audience knows "all about Eve", and in particular "what she eats". In this regard, Mankiewicz suggests that Eve's unbridled ambition renders her vulnerable. Her immoral and duplicitous actions appear as "natural" flaws in a character that seeks success and fame in a man's materialistic world.
Eve as the perfect copy/ understudy

Mankiewicz uses the concept of the understudy both literally and figuratively to capture Eve's skill as she becomes the perfect copy. Figuratively, Eve models herself on her role model and seeks to usurp her charm and grace. She uses her as a "blue print" whom she constantly imitates as a reflection of her admiration. (Birdie first draws attention to the blue print, and Margo later mocks Eve's tendency to copy her and ingratiate herself to the star and to others, which is starting to annoy her. She castigates Eve for acting like 'stage struck kid" and treating her "like the queen". She is "studying me like a blueprint", the way "I think", I walk and talk". (Even though Bill seeks to reassure her, Eve has not "cut her teeth yet", Margo is not convinced.) Her fears appear realized when Eve opts for the same drink of martini during the party. Others also extol Eve's "rare qualities" that Margo at times mocks, such as her excessive devotion, efficiency, loyalty and keenness. She has perfectly completed the inventory and is a perfect understudy.
Literally, Eve implores and becomes the "understudy" in the play, "Aged in Wood". The role is available because of the pregnant status of the current understudy, and Eve deceitfully sidelines Ms Caswell. They outplay Margo who is late to the audition and does not realise that Max Fabian is not acting upon a promise to give Eve an administrative role. Margo believes she is being "lied to" behind her back in a very insidious manner.
Margo fuelled by obsessions and insecurities: comparative depictions of the star

Margo is plagued with insecurities and, as she ages, she is anxious that she will become irrelevant and overlooked. Her fur coat  exemplifies her fears of feeling "unwanted" in the urban "jungle". She pulls it tighter around herself as she obsesses over her age, expressing the "paranoiac insecurity" common among women who are "Forty. Four Oh."  The recurring motif of the harp  further illuminates Margo's doubts of being replaced by younger stars.  Also, Mankiewicz endows Margo with masculine-type characteristics which suggest that women often forgo their feminine-side to triumph in this jungle-like artistic world.
Eve becomes increasingly more powerful in Margo's coterie much to Bridie's consternation who warns Margo at the former's encroachment, especially on the union affiliated costume crew. As Bridie, suggests she "thinks about you, studying you like a play, walking, eating and flattering". Eve also has Margo's suit fitted to her.
Margo becomes weary of her understudy. "And I'll have you know I'm fed up with both the young lady and her qualities! Studying me as— as if I were a play or a set of blueprints! How I walk, talk, think, eat, sleep
Ominously, Bill's birthday party begins with Margo's voiceover as she grooms herself in the mirror. Viewers see her reflection as the voice announces a "Macbethish" party to come, and "fasten your seatbelts"; it is going to be a "bumpy ride". Always dramatic, (her life is full of drama), Margo and Bill exchange banter about the "embalmed" body as a reflection of the soon-to-be decapitated King. Margo senses doom and gloom and is in a very sombre mood, exacerbated by Liszt's repetitive Liebestraum motif, as she increasingly becomes aware of her younger understudy triumphing her.
Margo wears a black dress, similar to the one that Eve had previously modelled, and agonises over the fact that she is increasingly being replaced by her younger substitute.
She gives Max the bicarbonate soda and asks for a special favour. She wants Max to employ Eve in his office. upon learning that Eve has secretly become her understudy, Margo immediately accuses Lloyd, Bill, and Max of a conspiracy against her.
Who is Margo? She agonises over her role as an actress; she invests her self-esteem in her acting ability and becomes fearful that age will impact upon her beauty and she will be less lovable. " More than anything in this world, I love Bill. And I want Bill. I want him to want me. But me. Not Margo Channing. And if I can't tell them apart—how can he?
Lloyd accuses her: "You have a genius for making a barroom brawl out of a perfectly innocent misunderstanding at most! Margo protests citing gender differences. "Perfectly innocent! Men have been hanged for less! I'm lied to, attacked behind my back, accused of reading your silly dialogue inaccurately—as if it were Holy Gospel!
Margo changes from a jealous, age-obsessed actress to a woman who accepts her age. She tempers her dream and coincidentally refrains from taking the part of Cora in Lloyd's next play. (Fortuitously, Eve has just blackmailed Karen and insists on the part or she will expose Karen's meddling with the petrol in the car, that gave Eve her first on-stage breakthrough.)
Despite the apparent backstabbing, Margo benefits. She knows that at 40 (the big 4 0) she would appear ridiculous playing Cora, a 20-year old woman in Lloyd's new play, but changes her mind: "But not for me any more—not a four-square, upright, downright, forthright married lady. . . It means I've finally got a life to live! I don't have to play parts I'm too old for—Just because I've got nothing to do with my nights!"
Comparative representations: DeWitt and Eve: confrontation scene.

Gradually, Eve alienates everyone who has befriended her. She's finally caught in a web of her own deceptions by Addison DeWitt. Eve has no choice but to comply to his demands or be exposed as a liar and lose the acting career she desires above all. At the final scene, Addison has found "all about Eve"; he calls her a "killer" not a "champion" as she is a few rungs lower on the ladder. He knows that she is not going to marry Lloyd (Eve had hysterically asked a girl to call Lloyd so that he would come over to the hotel. She presents this as Lloyd being infatuated with her to the point that he has decided to leave Karen. It is evident that the Schubert never really existed. Addison protests that he will be "nobody's fool, least of all yours". He predicts, "he will not leave Karen for you". He has her in his grasp; You belong to me. He viciously smacks her cheek owing to her ridicule ("never laugh at me") and she wants him to "get out".  Addison DeWitt uncovers a mistake in her story; tips her hand when she boldly invites New York's theatre critics to see an understudy's performance when no one should know in advance that Eve would even go on:
Eve has no qualms about smearing Margo in Addison's column, and she betrays the trust of those who help her the most. (She also betrays those whose regard and respect she so cherishes.)
De Witt identifies many similarities between himself and Eve and he uses these to demoralise her.  During the confrontation between the pair,  Mankiewicz suggests that men are better able to profit from their manipulative, subversive tactics. Contrastingly, women such as Eve are severely diminished and compromised.
Addison reveals her true identity as Gertrude Sleczynski: for three years she has been dissembling. The employer's wife gave her $500 to disappear out of town. There was no Eddie, no Schubert. He knows that she used the column to get the part; to blackmail Karen. He recognises in her a likeness to himself; they are both "improbable" people, sharing a "contempt for humanity" and an "insatiable ambition". They both share an "inability to love and be loved". In this regard, Mankiewicz appears to critique the ruthless and heartless values associated with a competitive race to the top that is implied in the values of the American Dream.
Addison protests that he will be "nobody's fool, least of all yours". He predicts, "he will not leave Karen for you". He has her in his grasp; "You belong to me."  He viciously smacks her cheek owing to her ridicule "never laugh at me" and she wants him to "get out".
Viewers tend to lose sympathy for Eve because she has fabricated her past and there is a sense that she deserves her treatment at the hands of the smug Addison. However, Eve's humility also serves her well throughout the film and she could also be cultivating her vulnerability and fragility once again to her advantage. (Significantly, this scene then fades out and leads into the dining hall and the final Sarah Siddons Society Night.
The final scenes consist of cyclical repeats of Eve as a "blueprint" of Margo
Eve's humility reaches a pinnacle during her gracious acceptance speech and she dazzles the audience with her feminine charm. However, ironically her display of humility no longer deceives her closest allies and accordingly, she is keen to escape the censure of those who made it all possible.
Eve refuses to attend the party after Addison's disparaging comments and after pouring herself a drink notices, in the mirror, the young girl slouched on her chair behind her. It is déjà vu. Phoebe from the Eva Harrington Club, Erasmus Hall in Brooklyn admires Eve profusely and wants to shadow her, just as Eve shadowed Margo using her as a "blueprint".
Addison draws attention to her "childish" behaviour (like Margo"). He sarcastically tells Phoebe to "ask Mrs Harrington all about it" (that is, becoming famous and winning awards).
The trophy becomes symbolic of her triumph but it is an empty triumph. During the Sarah Siddon's ceremony, Eve says that she harboured the desire to become a brilliant actress, and achieving the Sarah Siddon's award brings accolades from the esteemed acting community.
The final frames: Views and values:
Because of her shameless and deceitful actions, Mankiewicz suggests that Eve scores a very hollow victory.  Eve's idol demoralises her. Margo tells her, "put your medal "where your heart ought to be" and Eve decides not to go to her own celebration party. She tells Addison to take the medal to the party "instead of me". Eventually, Eve leaves the medal in the taxi and Addison recovers it.
Eve believes that the party is not really for her, but for the award. Addison quips, "it's the same thing isn't it"? Evidently, the film suggests that those who are willing to "give so much" are repaid with " so little". The director switches to darkness; darkness pervades the taxi ride through the dark alleyways.
Comparatively, Margo could be seen as the "true" star because she relied on her ability rather than on manipulative tactics. The comments could also reflect Mankiewicz's view that Margo is a warm and compassionate person as reflected in her decision to prioritise domestic values. (However, being "born" into the theatre has served Margo well; contrastingly, Eve shows great tenacity and skill in penetrating this very exclusive and chauvinistic world, as represented by the uniform row of men clapping Eve at the Awards night.
Mankiewicz suggests that ambition in a female cannot be reconciled with traditional family values. Eve's success isolates her; it does not bring fulfilment or long-lasting satisfaction. Furthermore, the more perfectly she replaces Margo, so too, is she likely to become just as anxious about the temporariness and transience of fame.
Mankiewicz presents the recurring cycle as Phoebe becomes Eve's doppelganger; she is just as opportunistic and cunning as the young Eve. The concluding frames capture Phoebe curtseying and bowing to an adoring audience. Craving "insatiable" fame and glory, she is absorbed and narcissistic.
Mankiewicz compulsively removes Eve from the camera, soundtrack and narrative all together. Using Phoebe as a warning, he discloses his view that this is no longer a story of "All About Eve"; her anticipated decline is evident and there is no more to tell. This is All About Phoebe and the cycle, it seems repeats.
Other representations of women

Contrastingly, through the positive characterization of characters such as Karen, Mankiewicz appears to endorse those female characters who accept their subservient roles.  Through the repeated trope of the stairs, audiences are reminded of the rigid pecking order in the world of the theatre, with Karen positioned at the top due to her marriage to Lloyd, looking down upon the action of the "theatre folk" otherwise "nothing in her background or breeding should have brought her any closer to the stage than Row E". Mankiewicz cynically suggests that women are dependent upon men for their success; women who lack masculine-type qualities and the hunger to succeed appear as inferior to their male counterparts. The high camera shots displaying Karen's elevated poise and lifted chin, higher than all the other characters, show her successful attempt at living vicariously through her husband.  The halo glow around her face further highlights her fidelity.
Other female characters such as the beautiful and stereotypical Claudia Caswell depend upon male favours to climb the theatrical ladder. Accordingly, Mankiewicz appears to distinguish between an ethical stance and "quiet graciousness", which are associated with "positive" female traits, and the bare ambition of getting want you want at the expense of others. In later scenes, there is strong suggestion that Eve also exploits her feminine wiles as a means of advancing her career, as seen through her flirtatious interactions with the powerful male characters like Bill and Lloyd. This displays her "inability to love and be loved", similar to the naïve Miss Caswell who utilizes her sexual power. However, she is presented as "stupid"; Mankiewicz suggests that the only way she knows how to become successful is to "make [the men] happier" and she uses this to climb the ranks in the theatre world.  Miss Caswell is presented as an innocent, naïve lady who typically uses her feminine charm and golden appearance to gain work.  Her (quiet) (foreign) accent reinforces her exoticism but also her alienation. Addison draws attention to what he often sees as her "idiotic" comments when she says "waiter", and not "butler", because, she claims, the butler could be someone's name.  She is trumped by Eve for the audition of the understudy.   (See Karen's description as a "happy little housewife". )
Food for thought
Mankiewicz appears to reflect chauvinistic views about women, who, at their worst are deceitful, wily and manipulative. At their best, they are submissive and compliant. Or, women come to realise that their best option is to conform to the status quo and social expectations about a woman's most desirable place. However, could Mankiewicz be undermining these chauvinistic views that doom women to compliant house-wife status? Is he questioning the social expectations that restrict women's choices, and that afford them very little option, other than becoming "little Miss Evils" or compliant housewives?
Mankiewicz's point appears to be that ambitious women like Margo cannot follow both domestic fulfilment and professional success. In this regard, he appears to endorse Margo's decision, as evident in her epiphany in the Cub Room. However, he could also be challenging the patriarchal order that restricts her choices.
The more successful Eve becomes, the more she exploits and tramples on the friendships that facilitate her rise to stardom and the more she compromises her honour and dignity. Mankiewicz suggests that women are in an invidious position and have few real choices, especially those who seek to infiltrate the theatre from an outsider's position. However, this could also be viewed as harsh criticism of an exclusive theatrical world that leads to such viperous behaviour on the part of those who seek acting opportunities.
Viewers follow Eve's unhappy downfall which becomes particularly apparent at the very moment of her theatrical triumph. Mankiewicz seems to suggest that women who conform to a domestic ideal, such as Margo, and who recognise the limitations placed upon their gender because of their age, are more likely to achieve happiness. But, again, is this a criticism of the current status quo?
The infinite reflections of Phoebe imply that there will always be another young woman, as Karen suggests, who is ready "to do all that – just for a part in a play". Mankiewicz appears to endorse this depiction through the Eve-Phoebe cycle, but he also seems to suggest that this is a consequence of the patriarchal control of a ruthless theatrical world.
The demoralised Eve sobs despairingly on the bed, humiliated by the triumphant and all-powerful Addison de Witt. It seems that the various roles she has played have led to nothing but unhappiness and have distanced herself from any real satisfaction. Whilst they are both symbolic killers, Addison is the one to triumph. Does Mankiewicz suggest that it is acceptable for men, but not women, to be the symbolic killer? Or is he critiquing a patriarchal world order that has hypocritical gender standards and expectations?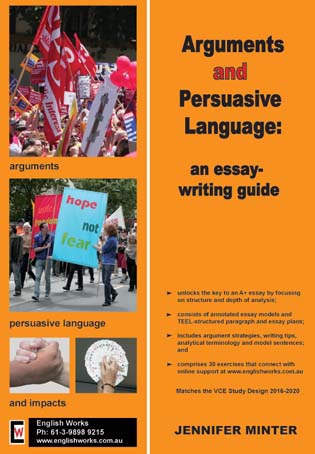 For excellence in Arguments and Persuasive Language (Area Study 2), please follow our new workbook.