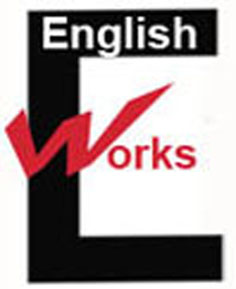 Fly Away Peter and the Boyer Lectures (1993) : the inscribing of self into landscapes by Dr Jennifer Minter
Different visions of landscapes: home and away
In Fly Away Peter, Malouf gives us an insight into two different cultural landscapes — an Australian and a European view of the world which reflects our identity and our way of "writing" ourselves into the landscape.
In his Boyer lectures (1993), Malouf states that: "we are makers, among much else, of landscapes" and in naming the birds, and finding his place, Jim remakes his relationship with the land around him. Malouf notes: "We remake the land in our own image so that it comes in time to reflect both the industry and the imagination of its makers"
Jim has an intuitive and deep connection with the land, one which brings a sense of belonging to place. He has an intimate knowledge of 'every blade of grass and drop of water in the swamp'.
Jim's claims were "ancient and deep". They go beyond physical paper ownership. When Jim names the land around him, and the birds in it, he seems to be injecting it with passion and with his own romantic spirit. "He endowed them with some romantic quality that was really in himself." (15)
In this regard, land or place becomes an integral part of a person's consciousness and influences their understanding of themselves, their experiences and the land.  He gets his knowledge from simply being in the land. "It simply was."
As Malouf suggests, the way we name a place typifies our relationship to that place.  A name is not just a name.
Jim's claim to the land derives most of all from "his having, most of all, the names for things and in that way possessing them. It went beyond mere convention and the law."
Jim's preoccupation is to record the birds in his Book. (44).  "It was giving the creature through its name a permanent place in the world. The names were "magical" they had behind them a certain mystery. IT was to "give them existence in another form, recognising their place in the landscape". (44)   Later, Jim refers to the soldiers  by their names and nicknames and thereby gives them a place in the landscape of war.
It is "inexplicable even to himself." (17)   To Jim, it's the name of a bird that enshrouds it with mystery, such as the name of the Sacred Kingfisher . 30 The names of birds recalls the passage of time extending back to prehistoric ages.
If Jim seems to replicate and recreate the indigenous experience of attachment, Ashley is influenced by his British background and is aware of colonial ties to the land. He lacks an intuitive attachment, but feels content and proud that he owns "all the land beyond the swamp and from the swamp towards the ocean" (4)  In this regard, though, Malouf the Crowther generation itself also reveals different views and values towards landscape.
In many ways, both father and son are typical of those who shape the land according to a vision of home — according to a 'picture' brought to the new land from Britain.  They liked order and planning. Ashley is aware that his father "created most of what lay before him. Now it was his." (11)
However, there are also subtle differences. Ashley's vision of landscape differs from that of his forefathers: "He did not impose that other greener one upon it; it was itself." (11) He liked its sense of being "unfinished".  He liked "what was unmade here" (11)
In this regard, Malouf juxtaposes Ashley's beliefs about landscape with those of his father's and grandfather's.  Malouf suggests that Ashley feels more comfortable with the rugged landscape than his father and grandfather. Malouf also suggests that their respective vision of landscape reflects each one's identity and their sense of identity in the world. Specifically, Ashley describes the way his father and grandfather have always had the vision of "orderly fields divided by hedgerows". This reinforces the grandfather's foreign mentality and his need to overcome the sense of difference and strangeness. Malouf highlights the nostalgic picture of 'home' for the father and grandfather. He depicts a sense of longing that also shows their sense of displacement. This is evident when Ashley says, "They had always had in mind a kind of picture they had brought from home".
According to Malouf, "over and over again, what the early settlers and explorers have to say of the landscape they encountered here … was that it resembled, with its half a dozen trees to the acre and its rich grasses, a 'gentlemen's park'. In the eighteenth century this was the highest form of praise." Their vision was of an English garden that "was an open wood, planted or improved to look like nature itself, or rather, like nature as it appears, in idealised form, in the paintings of Poussin and Claude."
Ashley prefers to show some "quiet respect" and does not follow his forefather's vision: "He did not impose that other greener one upon it; it was itself." (11) He liked its sense of being "unfinished".  He liked "what was unmade in her" (11)
In this sense, Ashley recognises the joy of "Nature in itself". He does not aspire to, or follow his forefathers and "our gentlemen explorers" in trying to recreate the vision of home, which often just amounted to a vision of what "Nature merely aspired to" in its recreated form.
The sense of space and the fact that it was untouched was a vision of beauty for Ashley.  The reference to letting nature, "yield up what it had to yield", reinforces the contrast of nature as itself, and not what it could aspire to.
The alliterative reference to a nature that "spoke of space" reinforces the wide empty spaces of the Australian bush.
Ashley and Jim share a balanced friendship, whilst aware of different perspectives on life and their different backgrounds. Ashley is a well-educated young man who studied in Cambridge whereas Jim comes from a self-taught and less fortunate background. However, class and status are secondary to their passion towards wildlife, and towards the birds in the sanctuary, their Garden of Eden.
The birds and the rats: light and dark
Just as there are different visions of landscapes – the European and the Australian vision – there are also different ways of seeing the landscape which reflect our presence in the world. One vision is the "flat world of individual grassblades".  This is a close up view and one in which a person is aware of all the small, minute details.  This view focuses on the "ground feeders" darting around eating worms.  (2)  The other perspective is a bird's-eye view or a "long view" which focuses on the lay-out of the land as in a shire map.
It is this wide-angled perspective that Jim believes connects the migratory bird with the flying machine.  AS Jim notes, the bird with "its tiny quick eye has seen something big. A whole half of the earth."   Likewise, the sandpiper migrates to another place, another world. Jim wonders if it was able to "retain in that small eye some image of the larger world so that it could say ….
As the seasons change, the birds are able to change their scenery and location. Jim is astonished at the way the birds can transcend human concepts such as time.
Jim draws hope and meaning from the ability of the birds to travel across "all the cities of Asia, across lakes, deserts, valleys between high mountain ranges".
Birds make an appearance on the first page, and soon reference is made to the migration cycle:
A vast population of waterbirds lived in the swamp, and in the paddocks and wooded country beyond were lorikeets, rosellas and the different families of pigeons – fruit pigeon, bronze wings, the occasional topknot or squatter – and high over all stood the birds of prey, the hawks and kestrels. . .
Then at last, when the time came, they upped and left; flew off in groups, or in couples or alone, to where they came from and lived in the other part of the year, far out over the earth's rim in the Islands, or in China or Europe.
The birds in the rhyme, from which the title is taken, are significant because they always 'come back' –like the birds in the novel. The nostalgic lines from the children's nursery rhyme alert us to an important theme in the novel: the cyclical nature of events in time.
In the midst of all the death and destruction, the birds fly overhead, continuing their life cycle amid the man-made chaos.
From the opening scene, which sets up dramatic contrasts between a bird and a biplane, Malouf emphasizes the contrasts between the 'civilized' and 'natural' worlds and between the 'Garden of Eden' of the bird sanctuary, and the violence and killing of war.
Malouf suggests that Imogen and Jim capture images of nature and of the world from their different perspectives that intersect in their desire to record the "unique" presence of a life.  Whilst Imogen Harcourt 'captures' birds on film, Jim 'captures' them within the sights of his binoculars, then records their traits in his written notes.
The giving and recording of names endows people and birds with a presence – a unique story in time and place. "A life wasn't for anything. It simply was."  A name, such as the nicknames of soldiers, also record one's presence in time and space. At the war, Jim notes : "It seemed more important than ever now to hand on to the names, the nicknames, including his own."
The sandpiper which captures Imogen's imagination becomes a product of the darkroom. It is transformed from darkness to light through the photographic process and the images takes on a life of its own. She discovers the "creature's taut, spring like alertness" and its perfectly characteristic stance. Through the image, she captures the "essence" of this bird and has a special glimpse into "the creature's unique life." (27)  This image on the sheet of paper captures "the bird's passage through its own brief huddle of heat and energy" and is "fixed, maybe for ever".
To produce a perfect image (such as the unique sandpiper both had seen at the same time on the morning they first saw each other), images must use the light, then dark (the process of developing film). Likewise, in comparison to the dark, dismal and depressing experience of war, the sanctuary in Queensland remains light and peaceful. It is this image of the surfer that reminds her of the presence of Jim and fixes him in her mind forever.
The wonder of the world
Jim's adventure in the aeroplane before departing for war gives him a bird's eye view of the world. He wonders whether the "map" in his own head, which he had tested and found accurate, might be related to the one the birds carried in theirs'. This map allowed them to find their way "halfway across the world".   This was the true "wonder" of the world – that nature could triumph and find its way without the interference of man.  AS such, Jim finds the natural world more remarkable than the learning of man.  Flying back he had a "clear view of what he had already seen in imagination".   The two perspectives – the minute ground-level perspective and the birds-eye view of space intersect as he flies over familiar territory and returns to land.
War and violence: coming of age
Malouf depicts Jim as a young adult who, reflecting upon his identity, focusses on the differences, rather than the similarities, with his father.  When Jim poses the question, "what does it mean… the likes of us?" he seems to be reflecting upon something fundamental and ordinary.  However, this simple reflection also reflects the very deep and problematic relationship he has with his father.   In many ways, Jim presents his own identity as one that gains meaning from his opposition to his father. Jim knows that his father has an idea of what the future should hold for his son. His father, "had projected for Jim a life as flat, save for the occasional down-turn, as his own".  His father is one who is not accustomed to thinking optimistically or brightly about the future. Rather he appears to be accustomed to disappointment, "for the likes of us". There is a sense of doom and inevitability. As his father noted, "It was inevitable".
On the contrary, Jim seeks to distance himself from his "old man", and especially from his aggressive and abusive personality. As Jim notes, "he had had enough cuffs from the old man" and he is starting to assert his own difference.  In particular, he resents his father's "cowardly acceptance of defeat" to such an extent, that he any change to one's course in life is seen as a "personal affront".   His father appears accustomed to defeat and disappointment, and warns Jim about trusting "that lot, with their fancy accents and their newfangled ideas".  He is not only contemptuous and scornful of the newer ideas, but he also appears imprisoned by his sense of inferiority.  Above all, it is his father's physical and psychological roughness and aggression, that annoys him most as it seems to "blast the world".  Malouf notes that "there was in his father a kind of savagery that Jim kept at arm's length: not because he feared to be its victim in the physical sense".   From a psychological perspective, this sense of savagery alarms Jim, and he is wary of his father's tendency to project onto his son this sense of resentment.   His father's background is disturbing; it is harsh and fateful. (tone and anecdote/personal recount). "I was sent out to work at ten years old by my old man. Put to the plough like a bloody animal. Sent to sleep in straw. All that, all that!".
Malouf suggests that Jim has been brutalised by his father's savage and abusive attitude, but that he is trying desperately to rise above it.  Jim resents the father's aggrieved and aggressive attitude  to the world with which he wishes to infect others.  Jim is adamant that he "didn't want to be infected" and this sets him up in opposition to his father.    As Malouf suggests, this makes it hard for Jim to steer his own course in life, but also necessary that he do so. He resists becoming like his father and sets up a deliberate distance. He quietly would like to challenge his father to recognise that his father did not treat him any better than he had been treated, despite his own sense of resentment at the generational cycle of abuse.
The world of war and violence
Jim's relationship with his father also foreshadows the violent world of war that will claim Jim's life.
In this sense, Jim identifies another disturbing aspect of his father. Irrespective of the savage and brutal past, he too had experienced as a child, there is a sense that the "baleful look" of his father "had no reason". Malouf states, "it simply was".  In this sense it is particularly disturbing that there may not be a reason for his father's brutality, other than the fact that it appeared to be intuitive and natural.  This existential attitude to life is at the core of a fundamental difference between Jim and his father. He is aware of the simplicity of life, the fact that this simply "was", but this simplicity also conceals a certain complexity that provides a difficult struggle for Jim.
In particular, he confronts this brutality when he confronts Wizzer, who reminds him so much of his father.
The decision to fight and different perspectives
Significantly, Jim makes the decision "to go" to the war, when he is flying in the plane gaining a new perspective on life  – a new perspective over the land. Bert tells Jim to sit still in the "crate". You're safe as houses in a crate like this".  (52),   The flying machine gives him a sense of safety and invulnerability which will contrast to the vagaries and unpredictability of war. Jim's father's change captured the change of the war.  Not only were they becoming more patriotic but the war was introducing them to loss and grief. Malouf suggests that ordinary citizens were becoming familiar with war because of their loss. Jim wants to be part of this changing world. He believes that to understand the changes he would have to participate.
The romance of war
The war transforms landscapes and renders nature vulnerable. AS Malouf suggests in his Boyer lectures the destructive actions of man disturb the cycles of nature, to their detriment:   "Nature once seemed all-powerful, a force before which man, with his puny strength, was entirely vulnerable. These days, in one of those odd reversals that occur in human thinking, it is Nature itself that seems vulnerable, fragile, precarious, constantly in need of our protection and care."
Malouf draws attention to the reaction to news of the war in far-away Australian cities. Malouf criticises the view that war has a romantic and a  patriotic element. This view is widespread throughout Brisbane and many in the town seem upbeat and elated at the prospect of war.    Initially, news of the war hits the town to mixed receptions: 'some people seemed elated, others stunned'.  They were "elated" because it provided some adventure in their dreary day-to-day lives. Such citizens were imbued with a sense of "excitement".    One girl offers an insight into the views of many in the town 'If I was a man, I'd want to be in it. It's an opportunity'.  In other words, Malouf suggests that the war offers men an opportunity to prove their manhood. It is perceived as a test of strength and fortitude and courage.  Her comments coincide with Jim's exchange of boots. He exits the shop with a new set of boots, suggesting a sense of newness.  That "girl had planted some seed of excitement in him". Malouf suggests that this air of excitement is contagiously spreading throughout the town.  Jim finds that the ground beneath him is no long as steady, but had "suddenly titled in the direction of Europe". (36)  Soon the excitement makes him "bold".  The pub is full of youths celebrating the start of the war.  Jim's father tells his son, "I'd go meself' which reveals his expectation that Jim join the patriotic war effort.
Later, Jim's father wishes that he had the opportunity to prove his manhood.  He becomes sentimental at the thought of Jim having the opportunity for which he yearned. He now knows that he will be truly alone without his son.
For Jim, the departure from his father is to draw a line between his future and his past and change his historical perspective. Looking back would be forever different:  "He could look at all that other side clearly now that he was about to leave".    The fact that Jim is "nursing the beginning of a moustache" reflects personal growth – growth into manhood; growth into the problems of manhood that will be associated with his war-time experiences.  However, the man at the photography shop offers a contrasting insight into what is to come, foreshadowing the horror:  "A bad business (…) a catastrophe'.
The patriotic image of war is immediately quashed by Malouf as Jim travels in the cattle-truck to arrive at the Western Front, which is repetitively lost and retaken suggesting a futile cycle of violence. The local people at the farm are so disheartened by the war they 'weren't all that grateful that their land was being defended against invaders'. They just wanted the war to 'move away'.   Malouf paints a horrific picture of Jim's surroundings in the trench. 'The smell too got worse'. It was the smell of 'damp earth walls and rotting planks' of 'decaying corpses' of 'rat droppings and piss'.
Malouf's metaphoric comparison of the army soldiers to Pharaoh's slaves indicates that the soldiers are detached from the political agendas advancing the war.  They become cogs in the wheel of a relentless and murderous machine that exploits the men and conceals its own violence.  (68)
A multitude of landscapes; of stories of self
According to Malouf, "A land can bear any number of cultures laid one above the other or set side by side. It can be inscribed and written upon many times. One of those forms of writing is the shaping of a landscape. In any place where humans have made their homes, the landscape will be a made one." Landscape-making is in our bones."
As Jim participates in the "murderous machinery" of war which transforms the landscape, he also becomes aware of the contrasting attempts by the farmers to till the soil and rejuvenate the land.  In this way, the landscape bears the mark of two competing cultures : "inscribed and written upon" in the space of a few years.
When he is packed into the cattle truck, Jim has an idea of the whole earth being sucked into the vast and immense "murderous machine". He felt as if they were falling into a dark pocket of time. Malouf refers to war as the "disintegrating power in metallic form" that destroyed the landscape in its wake.  It is "infinite blackness". It was "annihilating". The war had completely "blasted the field" and changed the farming landscape.  All the leaves had been "blasted from trees and they stood bare, their trunks snapped like matchwood, their branches , jagged, split or broken off raw and hanging". (105)      Malouf periodically draws attention to the P131 regeneration of trees after the destruction 'it was their nature'.  P133 regeneration of nature process
Just as Queensland becomes a light-filled sanctuary giving a name to life, the trench becomes a place of death and disease.  The birds become a symbol of a sanctuary that is "of life and air". The rats become the symbol of the "whole world upside down".   Like the rats, which are "invisible", water is the real "enemy". Malouf personifies the earth and water when he describes "the earth that refused to keep its shape or stay still".   Water was the silent and graceful destroyer of the soldiers' trench. Down the trench, they were breathless and alone; in the deep darkness of terror where fear reigned and the rats roamed.  Malouf depicts the agony of the soldier's life, waiting in the trench:  "But as the hours passed, twenty, twenty-four, and their limbs began to cramp, and they fried out with the sweating, and were slaked with thirst, it became too intolerable."
Malouf uses similes to capture the horror and ferocity of these invisible enemies. The rats "were as big as cats" as they turn from prey to predator.  The rats are ruthless and sly, "darting in to take the very crusts from under your nose".
Just as the birds symbolise life, survival and hope, the rats in the trenches symbolise futility and death. Instead of changing with the seasons, and migrating out of a dire situation, the rats feed off death. "The rats were fat because they fed on corpses."  Jim's surroundings in the trenches and at war are in stark contrast to his surroundings in Queensland. There is no idyllic singing of the birds, instead there are fat rats feeding off the rotten corpses. "They were familiars of death, creatures of the underworld, as birds were of life and air."
Contemplating these changes, Jim has an idea that life would never be the same again; the war was changing the past and the future in obvious and imperceptible ways.  He is alarmed at a vision of the future wherein violence becomes ordinary and the war  is "forever", absorbing people in their own blood. 'This is a shocking realization for him and shapes an impression of a world of ugliness… He begins to see himself as "immeasurably old" aware that the  "war had remade him as it had remade these others".   This remaking of self along with the landscape is a consequence of the juxtaposition of two competing view of war. Malouf contrasts the ruthless nature of war with the glorious, patriotic view of fighting for one's country which conceals a soldier's guilt as they kill the enemy and witness the deaths of their friends: "And having learned at last what the terms were- and in expiation of the blood that was on his hands- to resist." ??
"War was being developed as a branch of industry.": different perspectives of violence
Jim realised he had been cocooned at home, living in a state of dangerous innocence. What was innocent was his idea of violence as extraordinary. When he was 15 years old, his younger brother had been chopped and cut by the harvester. This was extraordinary violence. Upon his younger brother's death, he finds that he cannot articulate the shriek of pain and of imminent death. There were no words  that would correspond to his brother's "inhuman shriek" -103    Jim's encounter with the kestrel provides another example of man's senseless cruelty. Jim had tried to free the bird of the tin tied to its leg and the bird had flapped and bloodied his hands and Jim had done an act of kindness in untying the tin, but in this instance the bird, instinctively flaps to free itself.   "He had wept with rage and pain at the cruelty of the thing, the mean and senseless cruelty". 104  Kestrel is unaware of the violence and the pain that it causes.  (unself-conscious aggression.)
The "continuities of nature are set against the obscenities of war"
Unable to hear to the birdcalls drowned out by the shellfire noise, Malouf suggests that Jim was not only physically, but also psychologically,  deafened by the war as he has loses his capacity to respond to the beauty of the natural world.   'Listen,' Ashley had said, 'band music.'. And Jim, whose ears were keen enough to catch any birdcall but hadn't been aware of the music, heard it blowing faintly towards them from the enemy lines.'  Jim heard the nightingale and the angelic voice of the young boy.
Friendships along the way
In the trenches and during the battles, friendships are formed as the men come to terms with the reality, the anxiety and the unpredictability of war.  In this regard, Jim's encounters with key soldiers afford him a glimpse into the enigma of self.  As Malouf notes, "men presented themselves abruptly in the light of friends or enemies".  Bob Cleese's death reveals to Jim the precarious fate of the soldier. Whilst he recognizes his unique presence, he knows that soldier's life is unpredictable. (94-97)

Clancy : (imaginative story-telling view of the world)
Clancy reveals the story-making side of one's personality. His is the adventurous spirit who records  women's names, their details and addresses on his list, just as Jim records the birds in his book. In this way, he, too, inscribes the women in time and space, giving them a unique presence.  The stories also represent hope and inspiration – a welcome escape for the demoralised and desperate soldier.
As a contrasting figure to Jim, Clancy keeps alive the imaginative possibilities of self,  through the stories he tells about life.  Jim thinks Clancy as "someone he wouldn't want to be without". If Jim wants firmness and stability, Clancy's stories embellish and provide colour and fantasy to an otherwise gloomy and desperate existence: "He knew some of the best stories Jim had ever heard." In difficult times Clancy always had a story to tell. As Malouf suggests "it did him good, it kept the old life real; and he had no stories of his own to relate". Jim often got lost in Clancy's stories. He revelled in "the wonders of Clancy Parkett's life".
Whilst most of the soldiers had photos of their wives, Clancy had a list of women and their addresses. In other words, he records their presence as Jim did the birds: "He also had stories about each of the women on his List". In some cases, Clancy's stories were 'confessions'. Clancy shows Jim an adventurous side to life that derives from the stories we tell about our self and about our past.
Friends and enemies afford different perspectives on self and life.
Jim's relationship with Wizzer speaks to the incomprehensible part of self.  Wizzer's is the fearful view of the world that seeks to hide and conceal, resorting to the primordial desire for comfort.
The war connects Jim, as it does each and everyone of us, with the horror of our own savagery.
In this encounter of "unknown assailants", Malouf suggests that Jim is confronted with his own deepest and darkest fears.  He is confronted with the idea of self as a coward, and it is this ideal that horrifies him.  AS a symbol of his father, this also sets him apart from his father.    This also suggests that there is a cowardly aspect to the father that Jim also seeks to overcome and resist.
Jim and Wizzer were 'enemies' ever since they squared off against each other in the trench. In this moment, Jim realizes they are both possessed of murderous intent. "They faced one another with murder in their eyes and Jim was surprised by the black anger he was possessed by the and the dull savagery he sensed in the other man, whose square clenched brows and fiercely grinding jar reminded Jim of his father-reminded him because he came closer to his father's nature at that moment than he had ever thought possible." He realizes he is closer to the father than he realized, that there is some "depth in himself" that frightened him and that he did not understand.
"It wasn't out of timidity but from a wish not to be confronted with some depth in himself, and in the other man, that frightened him and which he did not understand."
Surprisingly, Jim sees Wizzer in a different light after finding him cowardly hiding from the fight. "He had drawn himself up into a ball and was rocking back and forth, clenching his fists to his chest" He must reconsider the conception of himself through the recognition of Wizzer's cowardice.  He is surprised that Wizzer is "scared silly". The alliteration refers to his fear , but he is "not yet sullied".
They are unaware that they are fighting each other  and their sense of fear is exacerbated  by their ignorance. The "unknown assailant" makes them more fearful.  He is overwhelmed by the landscape that is "impenetrably dark"
He feels a sense of "shame" for both Wizzer and "for himself" and something "held him back from that and made it impossible also for him to slip away".  Wizzer contemplates him "like an animal" but is unable to go with Jim back into that "weird landscape" which consists of "wire entanglements, smashed trees" and the "knees of corpses and other living figures some quite close, "who were emerging like himself from shallow holes". (93)   He thinks about "what he might do rather than what he had done, if it weren't for Wizzer".
It is important to tell someone, to divulge his fear so that he can "go forward now with a clear conscience" (93)  The need to unburden oneself is an important …
Jim confronts the loneliness of existence, through Eric's demise.
Eric appears to have a childishly selfish  view of the world.  When Eric was in hospital, Jim thinks about the question of his place and life faced with loss. "Eric had hit upon something fundamental. It was a question about the structure of the world they lived in and where they belonging in it, about who had power over them and what responsibility those agencies could be expected to assume"
"He had never thought of Eric as anything but a nuisance, and remembered, a little regretfully now, how he and Clancy had tried to shake him off and how persistent he had been." Eric shows Jim just how vulnerable some people are, and how important family is. "I got nobody, not even an auntie. I'm an orfing. Who's gunna look after me, back there?" Jim was in a panic. "He didn't know the answer any more than Eric did and the question scared him."
Eric's questions aroused the awful sense of guilt in Jim as Jim knew that there was no one who would take care of Eric. Jim became increasingly aware of Eric's helplessness.   Eric pleaded for Jim to come back and visit him, but despite Jim's good intentions, he knew that he would not return. "It was Eric's questions he would be unable to face."
Jim realises the injustice of the world in the way it treated Eric, "who had asked for little and been given less and spent his whole life demanding his due"  87 Jim cried as a kid; craving for sweetness of things as a kid (74 and 87)
Ashley at the war
Just as he has a different attachment to the land and world view because of his upbringing, background and personal experiences in the "mother" country, so Ashley also has different experiences during the war as a Sargeant. Ashley is in charge of soldiers which shapes his experience of the war and his involvement. He gives the signals and the orders and controls the fate of his soldiers. He is the one blowing the whistle and the men respected him.  Like the soldiers around him, he takes on a new identity: "The war had remade him as it had remade these others." He would never completely "outgrow" his experiences because they would forever reshape his world perspective. It changes the "terms" of his relationship that is now based on the "expiation of blood".
As Jim dissolves he is aware of a different vision of time.  "Great continents now gave birth to islands in some longer process of time than he had been conscious of till now and the islands too dissolved, like a pill".  Centuries it must have taken." (118)
This landscape is one that differs from all else.  This time, the digging is symbolic as they dig their graves and dissolve into the after-life.   This landscape is "more than a field". It is "so wide" that "you could see the curve of the earth".  "The lines stretched out forever".  This time the "earth was rich and warm, it smelled of all that was good, and his back did not ache as he had expected."   He knelt and dug".
Close to death, Jim stumbles upon Ashley and notices the "small cross" in the "middle of his forehead".  He wonders if it is a wound or "the mark of Cain?".  He possibly wonders whether Ashley is his Christ-like saviour who will help him recover. This is a biblical illusion to the idea of killing own brothers (reference to p118) '…blood that was on his hands..'
As Malouf suggests, the officers have to bear the responsibilities of the death of soldiers as they are the ones who call or shout orders which pushes the soldiers into the 'deadly' danger of being killed by gun-machines.   Ironically Ashley is the one who helps Jim to develop his identity and saved Jim from his 'violent' old man, he gave Jim a chance . Yet in the battlefield he may as well be the one who sends Jim to 'hell' death  Malouf gives Jim this insightful thought reveals the murderous nature of war and the cruel massacre displayed  'mark of Cain'
The man digs; a symbol of life moving into death; the cycle of life
That "landscape-making is in our bones" is evident in the positive representation of the farmer who digs the land and sews the seeds of the future.  And so, Malouf suggests, nature will continue to run its course and eventually triumph over wanton destruction.  (100 126 – 127; 105)
"They were astonished, coming into a clearing at the centre of it, to see an old man in baggy pants and braces digging." At first Jim presumed that this old man was digging a grave – an indication of his death-orientated mindset. On a second glimpse, Jim sees that the man is not digging a grave but is ploughing the earth and preparing it for growth. "No, not graves, but planting something"  When Jim returns to this clearing with Ashley, he sees the developed garden. "There was a garden in the clearing, neat rows of what looked like potatoes".
The old man who is digging the earth becomes a symbol of hope, change and new beginnings.
It also becomes a symbol of the dissolution of life. Jim re-connects with the image of Clancy and others who were "caked with mud", all "digging through to the other side" in search of peace and respite from the man-made terror.
Close to death, Jim stumbles upon Ashley and notices the "small cross" in the "middle of his forehead".  He wonders if it is a wound or "the mark of Cain?".  He possibly wonders whether Ashley is his Christ-like saviour who will help him recover. This is a biblical illusion to the idea of killing own brothers (reference to p118) '…blood that was on his hands..'
Dissolving, Jim digs with his 'brothers' and finds that the earth (135) is "warm" and "rich" and "smelled of all that was good". The pleasant sensory imagery contrasts with the frontline  horror.  Jim slowly 'knelt and dug' and becomes one with the earth.   "A feeling of drowsiness crept over him, a slow shadow as of the night, blurring the shape of things. It came over the edge of his body, moved into its hollows, muffled him in silence."
Malouf again offers a different perspective on life as Jim dissolves into death, and becomes aware of time and space stretching into eternity: "Great continents now gave birth to islands in some longer process of time than he had been conscious of till now and the islands too dissolved, like a pill".  Centuries it must have taken." (118)
This landscape is one that differs from all else.  This time, the digging is symbolic as they dig their graves and dissolve into the after-life.   This landscape is "more than a field". It is "so wide" that "you could see the curve of the earth".  "The lines stretched out forever".  This time the "earth was rich and warm, it smelled of all that was good, and his back did not ache as he had expected."   He knelt and dug".
"Their friend Imogen .. .must acknowledge for all three of them that the past cannot be held".
Upon Jim's death, "there was in there a mourning woman who rocked eternally back and forth; who would not be seen and was herself." Malouf suggests that while Imogen will always mourn Jim, she will go on, much like the ocean.
She is left with the image of Jim in her mind, recording his unique presence and the fact that he once "simply" was.
The surfer represented a new, emerging life and the continuity of nature: always new things come out which are fascinating and wonderful .  The hope that things will alway change, always new from the past into the future.  "He drifted with them. He watched them tease out, sending long fingers into the blue, till the fingers, growing longer and thinner, dissolved and became part of whatever it was they were pointing to."