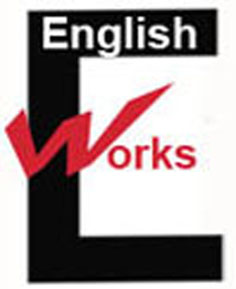 "The future world of Gattaca", by Dr Jennifer Minter (English Works, 2016)
The future world of Gattaca, based on the science of genetic discrimination, offers a hostile world for those who believe in a natural birth, or natural selection. Such individuals are rendered "invalid" owing to the inferior nature of their random birth. In this futuristic science fiction thriller, Andrew Niccol creates a science dictatorship, whereby human aspiration is repressed in favour of genetic perfection. It is a Brave New World indeed and proves as Aldous Huxley once stated, "without freedom, human beings cannot become fully human". In Vincent's struggle, Niccol celebrates the power of self-belief to inspire individuals to scale the heights.
The world of Gattaca
Eugenics is the science of producing genetically superior beings through controlled breeding: the purpose of eugenics is to improve society by eliminating defective genes.
Genetic determinism is the belief that biology is destiny; you cannot overcome the fate of your genes.
A dystopia is a society where social happiness and freedom have been destroyed.
There is genetic discrimination between the "valids" (genetically designed individuals) and  the "invalids" (the natural-born).
The main character, Vincent, is not allowed to go to space because of his physical defects, while "designed" people have all the opportunities.
Although discrimination on genetic grounds is illegal in Gattica, people still discriminate and judge people according to their genes.
Vincent is a "degenerate": such individuals are ignored and excluded from most aspects of society. Also his life is limited and he is doomed to "second best" position.
The director, Niccol, shows that the intangible aspects such as spirituality, love, respect – which are important in our life and in our relationships with others – cannot be determined by genes.
See "How to Write an Essay on Gattaca": A comprehensive resource package that includes sample plans, model essays, sample paragraphs; film terminology and key evidence/quotes.
Follow the tips for essay writing: relevant topic sentences; dissecting topics; logical progression of ideas; aiming for depth and exploring layers of meaning.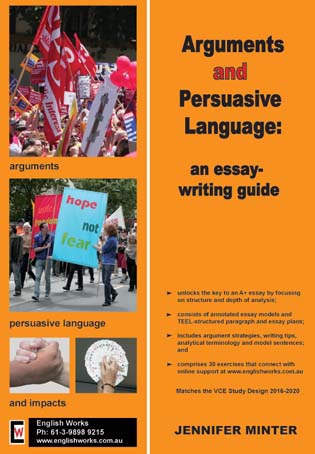 For Excellence in VCE, please see our recent publication: Arguments and Persuasive Language.