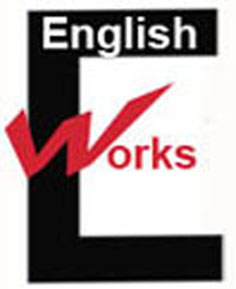 Why does Isobel struggle to accept and love herself?  Why do the women and girls who share Isobel's  life seem so unhappy and dissatisfied?  How do they deal with their pain?   By Dr Jennifer Minter (2018)
These are some of the questions readers must grapple with as they follow Isobel Callaghan's journey from unfortunate and despised child to a confident writer.
Please help us to help you.
Whilst Amy Witting depicts Isobel as a creative soul, and one who seems to have a natural propensity to write herself out of trouble, both literally and figuratively, the author also depicts a child who is deeply troubled by the projection of her mother's pain. Witting suggests that the abusive relationship between Isobel and her mother, Mrs Callaghan, which is also perpetuated in Isobel's relationship with other women such as Sister Ignatius and Mrs Bower, leaves deep emotional stains. The constant verbal and emotional manipulation affects Isobel's psychological stability and undermines her confidence.   As she seeks to carve her own space, and find a "room of her own", she has to deal with the ghosts of her past.
The birthday present: "the beast of poverty"
Witting opens her novel with Isobel's desire to receive a present for her ninth birthday, which emblematically foreshadows Isobel's yearning for love.  This incident also captures the emotional manipulation that characterises the relationship between Isobel and her mother. The fact that Mrs Callaghan is reluctant to give her a present because they have to be "very careful about money this year" suggests that her mother is not tuned into her emotional needs. Mrs Callaghan also disparages Isobel who seems to have "disgraced the family" with her announcement of her birthday.  The mother forbids her running shamefully "about like a little beggar telling everyone it was your birthday". The previous year, friends had given her money which she had gathered in her skirt.
Isobel feels intimidated by a mother who makes such unjust accusations. She notes, I was "by nature timid" (6), "anxious only to know what was required of her so as to keep out of trouble".  In this case, her mother invites her to buy a writing pad from the shop and keep the change, which turns out to be negligible and of little compensation. Such is the emotional manipulation to which Isobel is constantly subjected.
The kindness of strangers: "In one way or another, she would be wearing it all her life"
Contrastingly, Isobel finds some comfort in the acts of strangers. Mr Mansell gives her a beautiful gold brooch which she describes as a "real present for a real girl".  As she cherishes this present which she hopes to be "wearing" all "her life" , Isobel imagines her mother's scorn; she imagines her mother will reclaim it. She also imagines that perhaps there are things "her mother couldn't do". She knows that "that idea was too large to be coped with".  Her mother becomes outraged, not to mention, shamed; she believes that Isobel is "spoilt enough already".
In her depiction of Mrs Callaghan, Witting challenges the stereotypical attitude regarding the unconditional nature of a mother's love. She lacks compassion for Isobel and projects her resentment of family life onto her children.  Mrs Callaghan wonders, "who'd have children: "heartless and ungrateful. Give up everything you've got for your children and what do you get? Abuse." (41)  ("Heartless, ungrateful children" (43)). Mrs Callaghan who was "angry with fate" (44), believes that she has suffered an "injustice" and is deeply unhappy.
In this regard, Mrs Callaghan is depicted as a deeply unhappy and resentful woman, who projects her sense of dissatisfaction onto Isobel. She is constantly finding ways to hurt and humiliate Isobel, who develops a tendency to withdraw in self-effacing ways.  Accordingly, she becomes used to hiding behind "a wall of her own building".   Later, she realises that she has to confront the walls that hem her in: "You built a wall around yourself and too late you found yourself walled in" (137)
As Isobel notes, "glaring into the dark", she often wonders about the hideous times when her mother asked, "Do you love me?" (25). Her silence is the answer.
In a world bereft of emotional support, in which she is fearful of her mother's swift retribution and punishment, Isobel grows up conflicted about her emotional allegiances.  Because of her mother's unjust accusations, her hatred, anger and recriminations, Isobel is constantly fearful. She knows that it is impossible to "make yourself safe, no matter how you tried".   For example, the fact that Isobel had told Caroline about her birthday and who had told Mr Mansell leads to swift and violent retribution. The mother slaps her seemingly because she was ungrateful towards Mr Mansell, but her mother's words and tone are more violent and manipulative. Mrs Callaghan states, "you bring disgrace on us wherever we go". Witting often uses personification to dramatise her mother's sense of fury. For example her anger is described as a "live animal" which gives readers  a palpable sense of her frustration.   Later, in the boarding house, Mrs Bower also perpetuates the anger that defined Mrs Callaghan and Sister Ignatius.  If her mother often represents a personified sense of anger, Mrs Bower, too has anger "engraved on her face".  Isobel quailed before Mrs Bowers and "her body was a dog that answered to the orders of others" (129)
In addition, owing to the oppressive emphasis on sin and punishment at her religious school, Isobel is further traumatised and continues to struggle to find love.
For example, Sister Ignatius verbally abuses her because she often does not pay the "school money", which leaves Isobel with little option to save face, but to fabricate reasons.  Sister Ignatius says that she was not surprised that she forgot her composition book because she also forgets her money "every second week". The mention of the "beast of poverty" embarrasses Isobel. (19) She realises that "to tell the truth was not easy".  (She becomes a child who is "incapable of telling the truth".)    Isobel is also aware that words shift and change, so that "every second week" could also mean "half the time" (21)  It was difficult to get the words "in the right order".
Witting includes the depiction of Eileen O'Brien, with whom Isobel strongly identifies, to show the extent of her fear.  Eileen also tells lies out of a similar sense of desperation. As her "blank terrified eyes" glimpse the cane, Isobel is petrified that she would be in the same position the next day (21).  Witting describes the nun in threatening terms so as to emphasis Isobel's sense of trepidation. She imagines the nun "as tall as a tower, leaning forward, pale with anger" (21), poised to cane her.  Such is the weight of religious intimidation and terror (21).
A natural obsession: reading
Throughout her childhood, Isobel finds herself living in "two worlds": "Miss Halwood's, where she belonged and things were solid and predictable and the other one, where she was exulting at making her mother uncomfortable".  She knew there would be repercussions.
In such a climate of terror, Isobel is conscious of escaping into her imaginary world which provides comfort. The cosiness of bed, the backdrop to her other world, provides her with the emotional support for which she yearns. "Bed was Isobel's kingdom: it was always a comfort to arrive there at last". She escapes into the world of stories and finds that she is not the only one fabricating the "truth" (23)
Isobel's escape into stories does not necessarily ease her burden.
Because of her vivid imagination and ability to weave the truth, Isobel comes to see herself as a "born liar". Isobel often tells lies out of a sense of necessity, or as a coping or protective mechanism, and this compounds her and other's impression of her as deceitful and treacherous.
Such stories pique her conscience and reinforce her shame, often because she recognises there is little difference between "truth", stories and lies.  As she points out, the Virgin Mary and Baby Jesus are credible but "false idols" just like Robert and Angelo in Sherlock Holmes' novel.  These thoughts usher in a state of "mortal sin": a "real hellfire affair" (25)
A born Liar: Isobel realises that "to tell the truth was not easy" (20)
Owing to the deep imprint of her religious conditioning, Isobel searches for a state of grace, which she interprets as being humble and forgiving. She knows that grace is a "withholding position; a withdrawal" which tends to suit her self-effacing personality.  (43) Reading The Lives of Saints in the public library, she becomes aware of the relationship between grace and sacrifice (42) which starts to wear "thin". (37)
Simplistically, she "wished there was a saint in charge of grace, the way Saint Anthony was in charge of lost property". (41)  One good thing about the state of grace: "While that light continued to shine she knew she was telling the truth" (34) Once, when she returns home, she peers through the wire fence. She sees the pulpit that "had nothing to say to her" She thinks about the "cobwebbed cell of the soul, looking right into Isobel and accepting what he saw" (171)
To earn her mother's attention, she does more chores, practises humility and seeks thereby to acquire power and a degree of control (33).  She also gains confidence knowing that she, at least, believes that she is telling the truth.
However, this state of "grace" soon unravels as she, once again, in a spirit of self-effacement gives Margaret, the "buttercup linen" dress that she received from Aunt Noelene for Christmas.  The dress becomes a token of her "state of grace, the peace and security of it" which seemed to mean more to her than "any dress" (47)  However, her mother insists that Margaret return it, and grabs it off her. "She heard the dull snap of threads and the tearing noise."  She noticed the look of "peace and relief" on her mother's face as she walked away. (48) At this stage, Isobel decides to do away with the "state of grace" as well as the dress.
Isobel, who once again becomes the target for her mother's creeping sense of anger, realises that she has lost more than the dress when the mother exits. She has renounced the state of grace as well, having been drawn into the mother's emotional turmoil: Noticing her mother's "look of hate", Isobel realises that "such things were not for either of them".
Mrs Calloghan's death
It is not surprising that Isobel has difficulty grieving for her mother at her funeral. She experiences a "paralysing sorrow" not at her mother's death but at being unable to grieve at it" (50) Ritual fails her and she does not perform well at the funeral.  This becomes another traumatic moment to deal with.
Her mother's funeral changes her life and she chooses the independent lifestyle. She tells Aunt Noelene that she would prefer to pursue a course, a job and stay at a boarding house. (51) and get used to "squalor and misery" (110).
"A life and a room of her own"
There is no doubt that Isobel has creative talent. Her teacher praises her intelligence and her reading ability (12) and later Frank, the communist who works at the German firm, asks her if she had thought of becoming a writer.
Eventually, Isobel finds a "room" of her own which also symbolically reflects her attempt to regain her self-worth.  Like her cosy bed, such a room would also enable her to indulge in her literary pursuits. As Witting notes, Isobel "had an idea of a life of her own, like the room of her own, where she chose the furniture – no rages, no black passions, no buffeting from the world" (56)
The room of her "own" in the boarding house  becomes a symbol of Isobel's attempt to carve her own path in life and choose her own destiny.  Rather than follow Margaret to Aunt Yvonne's house, she tries to become independent and seeks to free herself from the emotional trauma that defined her earlier childhood.  The symbolic reference to the change of name to "Maeve: Maeve Callaghan" also reflects her desire to reinvent herself in her own image.   This room of her own which, as an independent women writer, reflects Virginia Woolf's "A Room of One's Own",  contains most importantly copies of her favourite novels: Keats, Shelley, Byron, Shakespeare.
Unpacking her cherished books of literature which remind her of a "modest ambition to meet life, to be adequate, Isobel has an idea of a life of her own, like the room of her own, where she chose the furniture – no rages, no black passions, no buffeting from the world". (56) Isobel becomes so absorbed in her literary imagination that when she is not reading, she is "conscious of being in exile from Barsetshire" (a reference to "The Last Chronicle of Barset").
In I for Isobel, there are allusions to Virginia Woolf's feminist masterpiece, A Room of One's Own (1928) in which Woolf suggests that in order to write, women need a space, or room of their own, plus an independent income, which she nominally sets at around 500 pounds. Woolf believes that women must write unencumbered; their mind must have the freedom to create without hindrance and without poverty, otherwise, it is impossible to produce a masterpiece.  "It is remarkable", Woolf states, "what a change of temper a fixed income will bring about. No force in the world can take from me my five hundred pounds".
If Woolf's aunt leaves her a legacy of 500 pounds which enabled her to become an independent writer,  Isobel's Aunt Noelene does make some contributions towards her own future. At her secretarial school, Isobel admits that "my aunt's paying for the lessons, so I have to do my best." (99)  To Woolf, money for a woman was infinitely more important even than the vote.  However for Isobel, the money is never sufficient. She reminds Trevor that she has to "earn my living" (104), unlike many of her peers. "The talk of essays, theses and assignments roused no envy" (104) .
This image of a "room of one's own" is also reflected in Mr Watkins' "ideal" life. His private room is furnished with pieces of his own choosing. (83)  He is "calm, self-contained and self-sufficient"– qualities that Isobel fiercely desires.
Isobel is, like the fledgling woman writer, trying to make her way without tradition, (breaking through the indifference and hostility of the world) and lacking self-confidence. "Without self-confidence we are as babes in the cradle".  And, as Woolf points out, the writer needs so much confidence and strength to push back the barriers and the obstacles, for in telling the "truth" "the figure in the looking glass shrinks, his fitness for life is diminished".  According to Woolf, a woman writer will automatically arouse the "far more anger than a man would do who gave the same criticism".
However, like Mary Carmichael, the imaginative would-be independent woman in Woolf's analysis, Isobel is an unknown girl writing her first novel in a bed-sitting room, without enough of those desirable things: time, money and idleness. Often at the mercy of Mrs Bower's reproachful glare, she realises that "one is never quite alone". She struggles to escape from a "grief not her own" (146)
Aunt Noelene also wizens her to the harsh reality of a struggling female. She tells her that she must be forthright: "You will get nothing out of this world unless you fight for it" (71)  Isobel realises that "fate was stricter than any headmistress. She might fight for money or be a burden on Aunt Noelene. Both prospects were intolerable, but not equally." (72)  Her Aunt also explains to her, in figurative terms, the mercenary and troubling aspect of money: it had to be "seized and tamed" (76).
Isobel starts work at the German firm that demands shorthand and typing. "They want somebody to translate the German mail" (51) Typing with two fingers, "she stared at it (the typewriter) hopelessly".  (64) Mr Richard is ominous and Isobel manages to offend two bosses; she "humiliated herself at the typewriter and failed in German" (67).
Later, there is a chance to advance her career: it's the "opportunity Aunt Noelene would expect her to grasp" but she lacked the "courage for the deed".   She will have to help out Mr Walter which is less desirable than checking invoices for Frank.   "This was life; no sooner had you built yourself your little raft and felt secure than it came to pieces under you and you were swimming again." (86)   Towit, Mr Walter has some reservations about Isobel's "attitude" (87).
Nevertheless, Isobel's room becomes her escape from the toils and drudgery of work and from social interaction, and provides a quiet place to read and imagine. She "went upstairs to read in her room, alone and at ease again".  On Saturday afternoons, after going to the coffee shop, she returns to her room "alone and at ease again".  Rather than an introverted and withdrawn, fearful girl, she imagines that she is "poised, serene, quietly self-confident" (57).   After leaving Kate's place, she imagines a stain on her finger, "like Miss Havisham's wedding cake". The students in the coffee shop: that was "living as she longed to know it" (91)
She finds a coffee shop at the top of Glebe Road, University Park.  They are discussing her favourite poems by Auden and Lord Byron.  Isobel finds the courage to confront the girl, Vinnie Winters, who was, albeit in Margaret's class, at the same school. The students engage in witty banter about the parts of speech, and Isobel longs to be included:  "Making them laugh might make her acceptable" (95)
Isobel is socially awkward and whilst she strives to belong with her university friends, she finds herself often naturally withdrawing, especially with her male friends. Trevor invites her home to lend her books such as Dostoyevsky's Crime and Punishment. He is doing his thesis on George Elliot's Middlemarch.  She wonders if she should go into a boy's room.   She could have responded to Trevor – become his girlfriend and experienced a state of belonging. But she recoils from his advances. "Couldn't she have pretended?". But she would have had to know what he did want". She describes herself as a "spy in a foreign country, having to pass for a native" (134). Once again, she draws parallels between Trevor and Joseph
Mrs Bowers and the boarding house
Mrs Prendergast and Mrs Bowers, the landlady, accept her as a "poor orphan" and include her in the hostel with their set of rules that reflect the social conservative times.  "Mrs Bowers was the enemy of sex and marriage. Her attitude towards sex was simple; it was a disagreeable penalty imposed on the good looking" (80)  Likewise, there is a lot of banter between the genders at work. The women dream of marriage.  Olive cannot get married because of "family problems" (85)  Mrs Prendergast reveals the story about her cousin Emma who went "funny after the baby was born", which reflects the stigma of post-natural depression and the failed mother.
Isobel is repeatedly chastised by Mrs Bowers, who continues much of the aggression she has witnessed with her mother.  Whenever Isobel fails to change the bed sheets, or is late for dinner or has some mishap in the boarding house, Mrs Bowers is extremely angry. Mrs Bowers glares at her, "looking like a witch that has got hold of the wrong recipe. Isobel realises that she "couldn't turn such malevolence on everyone, she wouldn't have the energy for it" (131).  Isobel "accepted it passively".
Isobel is always worried about making herself "ridiculous – but what a burden, to have to think about everything – and where were the rules?" (116) She needs to hurry home, fearful of Mrs Bower's censure.  Reaching home she is the target of Betty's coldness, "Sharper because of the hour of peaceful excitement and self-forgetfulness in Trevor's room". "Self-forgetfulness was always dangerous".
Betty and Norm play a game of bridge and she joins in the games that "young people" play. However, there always seems to be a tenseness around Isobel.  Norm looks at her "tense and dull with hatred. The invisible knife again." It was not a game, "but a battle"; she was glad to fight it".  She realises there is "no sympathy anywhere" (79) She has the status of a "domestic pet" in the kitchen that is fed and she listens "passively" (80).   She sees herself as a dog that answers to the orders of others .(129)
The "idiot in the attic" : a consequence of her mother's rage?
Isobel asks Joseph: "Why can't one choose to be different?"  She continues: "I thought I could make my life into a room and choose what came into it" (105).    Isobel realises that she cannot replicate the ideal room that Mr Watkins seems to be able to furnish with his own things.
As well as being "born bad", and as well as being a born "liar", Isobel believes that she is possessed by an "idiot" self that she cannot control and that causes her to act in socially inappropriate and even offensive ways. She refers to this idiot when Madge leaves the boarding house, and she sees this as an opportunity to gain the favour  of Mrs Bower (some emotional power), and become the "favoured child".  She is aware that this is a rather sycophantic and obsequious desire. It is the desire of the unloved doll, yearning for comfort, for solace – for a mother figure. "Any rag will make a doll for the idiot in the attic".  "Isobel had an idiot in the attic", who often acted in perverse and idiosyncratic ways "behind Isobel's back'.   (The trouble was that the "idiot shared her body and had a hold on it". ) At other times, the idiot is compared with the "twopenny Raskolnikov" in Crime and Punishment who commits the ultimate anti-social crime – the murder of the old woman.
In this case, the anti-social conversation with Diana cements her role as "bully" as she takes advantage of her depressed and feeble friend.  She confirms that Diana is as "good as dead" because, she states, she does not embrace change and development.  She is unaware of just how much she has hurt and offended her emotionally fragile friend.   It is as if the idiot is making her speak, and she vows, "that she would never speak without thinking again. She would watch every word" (131)
Diana reveals her naked thoughts, fears and phobias, arising from her obsession with Nick. Isobel responds. She divulges her ideas about life as "change and development" and points out that if one does not develop one is as "good as dead" (127).
In this regard, Isobel refers to herself as the "idiot in the attic" (120/124), a "spiteful little bastard" who is not quite sure how to respond to Diana especially given the similarities with her own mother. She often sees herself as the "idiot in the attic" who yearns for  power, and who is satisfied with any rag doll. Despite herself, she knows that she yearns to be the favoured child (120)  (The "idiot wants a mother").  The thoughts of her foolishness intermingle with those of "self-forgetfulness" which she knows, "was always dangerous' (118)
That they are both "as good as dead" is evident when she fails to find the words to console Diana (130-131) (Being like a "dog that answered to the orders of others" (129) she does not know how to offer reassurance or kindness. She is the "victim". That's a funny word. The poor girl is suffering terribly, she's the victim. Selfish and heartless, Isobel".   Diane knows that she has demeaned herself in the relationship and has "no pride, no self-respect left." Demoralised she states, "I've got nothing." (126)
Nick, the "charming exile" dies from a tragic bike accident. Isobel is asked to inform Diana about Nick's death to prevent her from arriving, unwelcomed at Nick's boarding house.
The death provides a sense of relief. It is once again death at a distance, like her mother's, but it leads to another significant change in her life. She leaves her boarding room and faces the challenges of a writer.
Walking down "memory lane", Isobel searches for meaning (165)  She returns home to the memories of her childhood "like a tourist at the old fashioned houses' (168)
The "Word Factory" 
Throughout the narrative, Witting draws attention to Isobel's interest in the written word and creative pursuits. There is no doubt that Isobel has creative talent. Her teacher praises her intelligence and her reading ability (12) and later Frank, the communist who works at the German firm, asks her if she had thought of becoming a writer (88).
She is both fascinated and frightened by the "word factory". The word "factory" is both threatening and comforting.  It is a "frightening" encounter, she feels herself coerced or "press-ganged into writing: this reflects a sense of necessity and also the trauma that arises from revisiting her memories.
It is a "menace" because it challenges her to deal with her troubled memories but it is also very insistent and she finds that she is being "press-ganged" into it.   ("If you can't lick 'em join 'em") (178)
Witting uses numerous metaphors/figurative devices to reflect her obsession with the written word.  Words are like "nasty little buzzing insects" and the creative persona is depicted as one who weaves and manipulates words in an attempt to refashion reality. " And you at the "loom, zoom, zoom".
Witting finally draws a more optimistic and cheerful persona of Isobel who finds the courage to pursue her vocation. Using personification, Witting describes Isobel's "typewriter" as "someone" whom she greets with a "warm private smile". (Isobel says, "I met someone".) Isobel no longer sees herself as the "idiot in the attic" or as someone who seems to have murderous intentions.
At the end we learn that she rallies, when seeing "the walls of the word factory coming in on her" (181).  There is a sense that this "someone" she has now met is her creative persona, like a partner, that will entice her to reveal her deepest emotional feelings and trauma.  Earlier, having bought the writing pad, she realises that "you couldn't make yourself safe no matter ho w you tried"
She carries and treasures her words as one treasures a "talisman" and cherished memories (180). Buying her exercise book, in which she will record her creative thoughts, memories and stories, she is aware of exchanging "one talisman for another" (179). We remember the incident when her mother asks her to go to the shop and buy a small writing pad and to keep the meagre change for a token birthday present. (13)  (the writing pad; this is a time when she is at her most vulnerable).
A walk down memory lane
Witting uses sentence fragments and abrupt statements to capture Isobel's panic-stricken state as she returns to the "past".    "Run, Isobel, run! Run and hide!" Too late. Too late to run past, head down and heart banging". Returning to the school yard, there is a sense of her "nakedness" — a metaphor that dominates Isobel's final journey. (See below, "The Emperor's New Clothes".)  This sense of nakedness metaphorically captures Isobel's sense of defenceless. She was going "undefended" and unguarded. Her strong sense of guilt is evidence as she passes their childhood house and she hears the voice banging in her head: "Run Isobel, run …  You put a lady's name in the paper".   She imagines Mrs Adams as the "bogeywoman" of her past.   Her conscience is in over-drive and she imagines she will be "put in jail".
Smoke: the cat poem
Significantly, upon her return to the house one year after her departure Isobel meets Mrs Adams, about whom Isobel had written a cat poem which had been published in the paper. The poem about Smoke the cat had also earned her the "Blue Certificate" as a 9 year old child.
Isobel is confounded by the fact that Mrs Adams had treasured the poem like a talisman – or an offering, that so aptly captured the spirit and personality of the cat in the name Smoke. For Mrs Adams the poem was more heartfelt and memorable and more poignant than a photograph.  Contrary to her expectations, Mrs Adams was "thrilled with that little poem of yours". From Mrs Adam's innocent, simple and intuitive response, Isobel realises that extent to which she has been betrayed.
Mrs Adams gave the scrap book intended for Isobel, to her niece, to "paste her recipes in" (176).  Mrs Prendergast also understands the cooking and creative side of her. "I'm just popping the baby in the oven" (175).  "There was a writer in there, Isobel; a naked infant greased and trussed in the baking-dish with an apple jammed in its mouth" (175)
Mrs Adams had admiringly, and supportively, kept Isobel's poems because she was so proud of the famous cat, "Smoke is his name".
The "two murderers"
Witting describes Isobel's encounter with the "two murderers" of her past. Isobel states that she finally met the "ghosts of two murderers when I was out for a walk". The metaphoric "murderers" are a veiled reference to her parents who trampled upon her writing talent, which meant so much to her, and therefore trampled upon her self-esteem.
Witting foregrounds Isobel's fear sourced back to her parents' disdain for her writing ability.  Initially, the encounter with Mrs Adams reminds her of her constant need to "run and hide". Childhood figures never make her feel safe, but are always freighted with emotional baggage, and this time she realises that her father also disapproved of her and her writings.   ("Cruel, deceitful bastards") Even her father had betrayed her ' he had been just as bad, with his pompous talk about libel and slander – libel and slander" (177).
Isobel's emotional strain is so deep that she figuratively refers to the tree and tears  "welling up from its roots". The "Artesian tears" rise "from the centre of the earth". She wonders :"How could tears come from so deep, as if she was a tree with tears welling up from its roots". "Roaring flood that drowned thought".
Ultimately, Witting suggests that her written creative skills enable Isobel to come to terms with her past memories and deal with the ghosts of the past. As Isobel puts "the baby in the oven", and "greased and trussed" the "naked infant" in the baking-dish, Isobel gives birth, and re-invents and re-heats her own creative talents that enable her to navigate and negotiate her troubled memories. Witting's metaphoric references that connect cooking to writing suggest that Isobel is in the process of recreating herself in intuitive and spontaneous ways – ways that cannot be thwarted through the projection of guilt.
Her parents evidently discouraged her from writing, even though she had a great deal of talent. They feared her intelligence; they feared her creative ability and above all they probably feared what she would write about them. They "wouldn't want a writer about the house. A witness, a recorder."   She realised that they had projected their shame owing to their own sense of discomfort that Isobel might penetrate their own guilty secrets. She made them feel "naked" and uncomfortable.
Following Mrs Adam's revelation, she realises that it is perfectly reasonable to be a writer.
"Learning to talk"
That Isobel finds the "semi-strangled body of an infant learning to talk" is a significant reference to her desire to remake herself and to remake the traumatised infant.
In her room, she writes in her exercise book, "The Book is Gone", the story of the "naked " girl. Witting's allusion to Hans Christian Anderson's fable, "Emperor's New Clothes", reflects Isobel's desire to uncover who she truly is in her naked glory.
Isobel is constantly aware of the need to be "nice", which is to clothe her "naked" and raw thoughts and emotions. It's the Emperor after all, who is exposed in his shameful nakedness – which is to expose the family's meanness as well as Isobel's self-disgust. She knows that her parents would not want a writer, "a witness, a recorder" around the house (176). She fears that she put a "lady's name in the paper" which could have been a sin, and if not a sin then there was no absolution.
Isobel wants to unwrap, peel back the clothes of "sin" – the layers of guilt – that are a consequence of her own parents' pain.
She also hopes to read "Plato with no clothes on", suggesting a re-reading of the novels, of the past and of her academic desires without the overlay of sin.
"In a true memory, you don't see yourself. All the miserable self-images were invention, or at least embroidery." (171)  "One must know and not know". (167)  Yes, there were degrees of knowing.