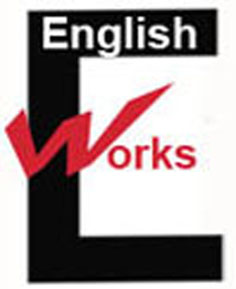 "And nothing is But what is not": Macbeth: a study in power by Dr Jennifer Minter
In Macbeth, Shakespeare depicts the tragic consequences of Macbeth's lust for power. Whilst initially an honourable and loyal soldier, and full of the "milk of human kindness", Macbeth's "vaulting" ambition to become King leads to the murder of the honourable King Duncan. Whilst Shakespeare depicts Macbeth's "deep and dark desires" as sinister, he also draws upon the historical context to portray the witches as "instruments of darkness" and Macbeth as the victim of their "hurly burly". Together with Lady Macbeth's "cloak of evil" these forces conspire to disturb Macbeth's moral equilibrium.
To gain the best out of your study of Shakespeare's Macbeth, please see our compiled notes of quotes, essay plans, essays and narrative devices: English Works Macbeth Pack.
Typically, Shakespeare ambiguously suggests that all three main protagonists, Macbeth, Lady Macbeth and the witches, contribute to the tragedy. However, at the same time, he leaves it up to the audience to determine how much blame they would apportion to each. It is important to analyse carefully the interplay of the main protagonists and their attitudes to ambition and conscience.
What is the role of fate?
Shakespeare presents Macbeth as if he were at the mercy of the forces of evil. The witches target Macbeth for their "hurly burly" and are determined to wreak moral confusion. (They are planning to meet Macbeth "upon the heath", when the "battle's lost and won").
The witches appear to have considerable supernatural power and their strength is reinforced through the sequential order of the events. The witches greet Macbeth before Ross and Angus and therefore Macbeth invests a great deal of trust in their prophecies and refers to them later as the "perfectest report". Indeed, to Elizabethan audiences, there would have been no doubt that the witches had the power to play moral havoc. Their undisputed power is revealed in their capacity to quell storms and make life miserable for the ship's captains. The first witch boasts, "Here, I have a pilot's thumb, Wreck'd as homeward he did come".
Shakespeare typically employs dramatic irony: the audience is informed of the King's decision to promote Macbeth before he does. After Ross's and Angus's verification of the second prophecy, Banquo appears equally as confounded as Macbeth and asks, "What, can the devil speak true?"  But, as events prove, he is not so easily led.
The role of the witches: the "instruments of darkness" (and "nothing is but what is not")
Once the physical battle against Norway has been "lost and won" (during which Macbeth acts so honourably that he accrues another title), the witches target another battle scene—Macbeth's moral values. They predict moral confusion stating, "fair is foul, and foul is fair". Soon after their encounter Macbeth echoes their ambiguity when he, too states, that their prophecies "cannot be ill, cannot be good". They cannot be entirely harmful because they commenced "in a truth"; Macbeth becomes Thane of Cawdor. Also, the fact that Shakespeare positions the witches as if they are the harbingers of great news, gives them credibility. Nevertheless Macbeth is uneasy. If their news is good, why, he wonders, is he full of fearful or "horrible imaginings". Fearfully and strangely, he is aware that his "heart knock(s) at my ribs against the use of nature". Why is he scared of evil thoughts?
Also See Our Macbeth – Study Page
Germaine Greer notes (Q&A, ABC, 5th September 2016)
"She (Lady Macbeth) is powerless. She absolutely is powerless… The person who causes Duncan to be killed is Macbeth. His problem is that he is what keeps the Crown in power, and the thought comes into his head that maybe he should actually have the power. Once he's had that thought – and this is a thing that Shakespeare deals with all the time – "If I have thought of committing a crime, is it as if I'd already committed it? Am I already guilty?" And this is Macbeth's mistake . . . Macbeth is a powerful soldier. And he's actually operated on a huge scale. No hero in Shakespeare is built up in that way. Before you even see him on the stage, you've been told what the massive size is of this man. You know, he's given a kind of planetary environment to exist in. He is an enormous hero. He also has the finest moral sensibility of anyone in Scotland. And this is what brings him down. Nobody is more aware of the awfulness of his crime than Macbeth. He can't forgive himself. I mean, it is the most extraordinary, wonderful contradiction that this great man should commit this terrible crime and destroy himself."
JOHN BELL says: "I disagree with Germaine on that Lady Macbeth element. I think Macbeth hasn't got the guts, at the beginning, to go through with this thing. And she's the one who really primes him up. She has many resourceful ways of getting him in there and making him do it, then she cleans up. I think what she lacks is imagination. She can't see the consequences. Macbeth sees them very clearly. He knows he's going straight to hell. But, too bad. He wants what he wants now. She can't imagine what the future might be. "Let's just have it, and everything will be OK." It's a lack of imagination that's her problem, I think." (Q&A, ABC, 5th September 2016)
To improve your analytical vocabulary, precision and reasoning power, please see our Language of Persuasion: become an expert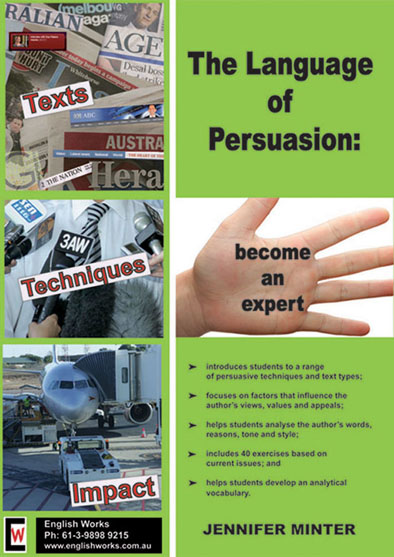 Dr Jennifer Minter, Macbeth (English Works 2016), www.englishworks.com.au