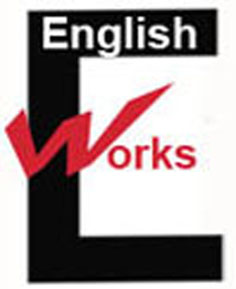 The manipulative puppetmaster: an exploration of jealousy (Dr Jennifer Minter, English Works, 2016)
In Othello, Shakespeare  investigates the nature of jealousy through the characters of Iago and Roderigo, who both become obsessed with their personal vendetta against "the Moor", Othello.  Their mutual jealousy draws them together in a power relationship that is weighted towards Iago as he snares Roderigo in his web to unhinge Othello and outsmart Michael Cassio, his lieutenant.
The first Act of the play takes place in Venice, and whilst Othello's and Desdemona's secret marriage occupies her father, Brabantio, the Duke is holding a conference to consider their response to what they see as Turkish aggression towards Cyprus. The island had belonged to Venice for more than 100 years prior to the attack, which is seen as a threat to Christianity by the Muslim infidels.
Shakespeare begins the play with Iago's burgeoning sense of resentment towards Othello, who will be commissioned by the Duke with the leadership of the Venetian force against the Turks.
Iago reveals to Roderigo that he has been overlooked for the role of second-in-command, becoming instead the Moor's "ancient": his ensign or standard-bearer. He opines that whilst he has practical battlefield experience, Michael Cassio, a "Florentine", "never set a squadron in the field, Nor the division of a battle knows".  He is all "prattle without practice", whereas Iago is one "of whom his eyes had seen the proof". Although he has naturally progressed through the ranks, "by old gradation", and considers himself worthy of the position, he believes that Cassio has secured the role through "letter and affection".
Then to add injury to insult, Iago later spuriously offers the unsubstantiated view that the Moor has cuckolded him and slept with Emilia, (his wife): "It is thought abroad that 'twixt my sheets/ He has done my office". He concedes, "I know not if't be true, But I, for mere suspicion in that kind, Will do as if for surety." And again later: "I do suspect the lusty Moor Hath leaped into my seat, the thought whereof Doth, like a poisonous mineral, gnaw my inwards And nothing can, or shall content my soul Till I am evened with him, wife for wife".
"We cannot all be masters"
Iago sets up the course of the action when he contrasts two types of followers: one who obsequiously follows the master and "wears out his time", being "cashiered" when old. Such a servile type would be unaware of, or would faithfully condone, his expediency. Alternatively, and this is the crux, Iago prefers to become the type that has "some soul", and who indulges himself in the "shows of service on their lords" in order to "line(d) their coats".   He admits that in such a case the "outward action" clearly contradicts one's heartfelt intentions. "I am not what I am".
Shakespeare further indulges these economic metaphors, as Iago convinces Roderigo that all is not lost in the love game.  Hoping to feather his own nest, Iago promises that he will channel Desdemona's affections towards his friend, who is so overwhelmed by love that he clings to the slimmest of 'chances and fails to recognise his friend's self-serving mission. In a self-assured tone, Iago confidently predicts that Desdemona will recognise the "error of her choice" and Roderigo will effortlessly "cuckold" the Moor, thus providing himself some "pleasure" and Iago "sport".  His proposition to Roderigo is peppered with the phrase, "put money in thy purse". "I could never better stead thee than now. Put money in thy purse. Follow though these wars; defeat thy favour with an usurped beard. I say put money in thy purse."  The refrain echoes Roderigo's opening line to Iago upon discovering Desdemona's secret love for Othello: "That thou, Iago, who hast had my purse As if the strings were thine".
During this later encounter, the suicidal Roderigo becomes a "changed" man and he is prepared to "sell all my land", to which Iago retorts, "Thus do I ever make my fool my purse".  He knows the economic value of Roderigo, whom he exploits commercially and psychologically throughout the play. Roderigo eventually becomes frustrated at Iago's commercial indulgence. "With naught but truth, I have wasted myself out of my means. The jewels you have had from me to deliver to Desdemona would half have corrupted a votarist."
Whilst Iago will completely unhinge the Moor, he also drives Roderigo to distraction. To his desperation, Roderigo has not received any sign of "comfort" from Desdemona and certainly no sense of hope.  Finally, Iago reassures Roderigo that it is possible to gain Desdemona by "removing" Cassio who has been nominated as deputy in Othello's place. "If you dare yourself a profit and a right", Iago believes it would be possible to "take him (Cassio) at your pleasure" and be "satisfied". Setting up the encounter between Roderigo and Cassio, Iago contemptuously reveals that he has "rubbed this quat almost to the sense, And he grows angry". He confesses that should Roderigo survive the encounter he may "call(s) me to restitution large Of gold and jewels, that I bobbed from him As gifts to Desdemona. It must not be."
Defying the stereotypes 
Just as Iago draws attention to his own ambiguity of character, the character of Othello also suggests a similar paradox as he becomes the site of both hatred and love. He hails from "royal siege", but is also a foreigner and one who seems to lack the finesse of Venetian society. And whilst he confesses that he is "rude in speech", he appears calm, considered and noble.  Although Othello at times lacks confidence, he is sure that "my parts, my title and my perfect soul Shall manifest me rightly."
As A.C.Bradley, critic at the beginning of the 20th century notes, Othello is one of the most romantic figures of Shakespeare's heroes. "He does not belong to our world, and he seems to enter it we do not know whence – almost as if from wonderland. There is something mysterious in his descent from men of royal siege; in his wanderings in vast deserts and among marvellous peoples; in his tales of magic handkerchiefs and prophetic sibyls; in the sudden vague glimpses we get of numberless battles and sieges".
On the one hand, racist stereotypes reveal a character who has duped the "fair" Desdemona.  Racially, Othello is vulnerable to racist stereotyping and taunts about his colour disadvantage and Brabantio is furious at his daughter's fate.
Traditionally white is associated with honour and innocence and black with guilt and wickedness. The Duke says that Othello is "far more fair than black", which is a reference to his nobility of character that is not confined to his skin colour. However, it is precisely because of his colour disadvantage, that Othello is easily incited to sexual jealousy and that he eventually places his trust in Iago, rather than in Desdemona and Cassio.
The mere thought of a union between Desdemona and Othello gives rise to racist and bestial images. Iago and his peers refer to Othello in disparaging terms.  Iago calls Othello an "old black ram" and "barbery horse", who, he tells Brabantio,  "is tupping your white ewe".  The "devil will make a grandsire of you". He continues to add insult to injury: "You'll have your nephews neigh to you, you'll have coursers for cousins and jennets for germans."   "Your daughter and the Moor are now making the beast with two backs."  Roderigo refers to the "lascivious Moor" and "wheeling stranger" who deceived Desdemona.   And as testimony to his contempt for the "barbery horse", Iago is confident that he can deceive the Moor and manipulate him at will.  His goal is to subvert the master-servant hierarchy and "make the Moor thank me, love me and reward me. For making him egregiously an ass." He knows he is easily led by the "nose", "as asses are".
Othello concedes that because he is non-white and an outsider he lacks "the soft parts of conversation that chamberers have". He also professes that "rude am I in my speech".  However, albeit "rude" in speech, he nevertheless regales Desdemona with amazing tales of danger, so much so that she falls in love and defies convention.  Othello tells her "the story of my life From year to year".  And then, "My story being done She gave me for my pains a world of sighs".
Just as Othello suffers from racist stereotypes, the chauvinistic members of Venetian society believe that Desdemona could not willingly have chosen the Moor for a husband.  Brabantio immediately believes that she has been stolen and duped.  "She is abused, stolen from me, and corrupted By spells and medicines bought of mountebanks For nature so preposterously to err, Being not deficient, blind or lame of sense, Sans witchcraft could not".   ("Damned as thou art, thou has enchanted her," he tells Othello.  He also recognises Desdemona's unorthodox action, given that she was "so opposite to marriage that she shunned The wealthy curled darlings of our nation".)
Brabantio later expresses his distrust of her to the Moor and warns Othello to guard against her wiles. "She has deceived her father, and may thee."  On his behalf, Iago believes that Desdemona will soon tire of her lover: "It cannot be that Desdemona should long continue her love to the Moor – put money in thy purse – not he his to her."
And whilst Othello is accused of "witchcraft" in order to secure her love, the only sorcery he believes that he used was that of storytelling and adventure.   And so secure is he, that he allows Desdemona to defend her own choice to her father. She admits, "here's my husband; And so much duty as my mother showed To you, preferring you before her father, So much I challenge, that I may profess Due to the Moor."
And it is this apparent nobility, honesty and heroism in battle that secure Othello the honour of leading the Venetian charge against the Turks to defend Cyprus.  The Duke sends for Othello to lead them into battle.  "Valiant Othello, we must straight employ you Against the general enemy Ottoman." The imagery constantly associated with the noble Othello  is suggestive of power and bravery.  And these qualities also endear him to Desdemona. "I saw Othello's visage in his mind And to his honours and his valiant parts Did I my soul and fortunes consecrate".  His courage is contagious and she pleads to accompany him to the battlefront.
Othello believes he lacks the subtleties and therefore relies on guidance from Iago. Iago insinuates that he does not understand the ways of Venetian women ("Look to your wife") and that he is "defective" when it comes to social mores and manners.
Iago: "I hate the Moor"
Because there is no obvious and overriding motive, Shakespeare focuses the audience's attention on Iago's evil nature. He is shamefully calculating and manipulative. He is purposeful and intent on wreaking damage through his playacting and dissembling skills.
Iago's evil and manipulative side becomes particularly apparent in his soliloquys and asides to the audience.  Like Friar Lawrence (Romeo and Juliet), who tills his plants, and ruminates over the medicinal and poisonous properties of many plants, Iago uses the metaphor of the body as the garden to reflect upon the role of our will, which is akin to that of gardener. He believes that the way we cultivate and nurture our plants, is like the role of our will that plays a role in the management and sustainability of the garden. "So that if we plant nettles or sow lettuce, set hyssop and weed up thyme, supply with one gender of herbs or distract it with manure, either to have it sterile with idleness or manured with industry, why the power and corrigible authority this lies in our wills."
Iago believes that it is the role of one's willpower and of reason to counterbalance and tame the "raging emotions" and in a calculating manner he opts to practice his "double knavery" whilst also ensuring that he has Roderigo's economic support.  He knows that he has the trust of the Moor, and so "the better shall my purpose work on him". He knows that he can exploit Cassio's position as a "proper man" to "plume up my will In double knavery".  He will be "framed to make women false".  But most importantly he knows that as a man of "a free and open nature" the Moor will be easily duped and completely susceptible to his knavery.
When Iago is finally set to provide proof to Othello, he states in an aside to the audience after dismissing Emilia, "This is the night that either makes me, or fordoes me quite." (v.1) It is Iago's  purposeful and systematic nature that makes the audience shudder.
Kiernan Ryan notes, "into the figure of Iago is condensed all the mindless fear, hostility and malice which, in a more naturalistic play, would be focused on the couple by society at large. Iago's warped response to Othello is not an idiosyncratic aberration, but the attitude shared by Brabantio and Venice in general: Othello is contemptuously cartooned by Roderigo ('thicklips')". (88).
Iago reflects the racial views of Venetian society when he typecasts Othello as an animal, a ram, a horse, an ass.  By marrying Desdemona, he "thus triggers in Iago the racist compulsion to reduce him to a gibbering beast in order to sustain belief in his own superiority, in order to rebuild the pyramid of difference which the couple have demolished at a stroke."
For some critics, Othello reveals the "beautiful and terrifying nakedness, the primitive energies that are the substance of our own erotic lives" (Arthur Kirsch)
But Kiernan also believes that "Othello is the exposure of a white barbarian who tries to turn an infinitely more civilised black man into his image of the kind of creature a Moor should be." (89)
Because of his destructive nature, Iago is associated with metaphors of corruption, disease and poison throughout the play. Most importantly, he poisons Othello's mind in a very insidious manner and he relishes the pain he inflicts and causes. "Dangerous conceits are in their natures poison  Which art the first are scarce found to distance…" (iii.3.329)  The metaphors of poison is indicative of his manipulative and deceitful character.  Also, he is often in darkness which reflects his disruptive tendencies.
"Conjunctive in our revenge": sexual jealousy, but of whom?
Iago and Roderigo agree to be "conjunctive in our revenge" which includes, on Iago's part, a chance to make some money. "Go provide thy money", which, as the audience knows, in part, from the outset, is to avoid the plight of becoming "cashiered" when old and useless.
In Act 2, Scene 1 Iago's and Roderigo's personal vendettas are explored through their collective hatred and envy of Cassio, the "poor trash from Venice" whom Iago ironically mocks.  Iago encourages Roderigo to find any excuse to indulge his anger: "Do you find some occasion to anger Cassio", which involves waiting for a propitious time to belittle him.  Iago uses metaphoric references to "hunting" to reflect his own desire to capture his prey and to show inversions of power and role reversals.  The colloquial terms and animalistic imagery reveal his wish to have Cassio "on the hip" and to "abuse him to the Moor".
Iago also imagines that Cassio has done him an injury, "For I fear Cassio with my night-cap too", which echoes Othello's imagined tryst with Emilia  and further cements a common goal with Roderigo.
In this regard, Iago encourages Roderigo to recognise their shared motive to remove Cassio, who is an inconvenient "impediment" to success,  and "without which there were no expectation of our prosperity".  In collusion, Iago believes they both have a better chance of achieving their goals and of bringing about "any opportunity" that will favour Roderigo. Thus Iago weaves his manipulative deceit, which increasingly works against Roderigo until his untimely death.
As a complex antagonist, Iago's jealousy encroaches upon the theme of public office, as Othello's "constant, loving, noble nature" impugns Iago's and reminds him of his inferior public position.  At the same time, Iago believes that the Moor is "defective" in "manners and beauties".
In particular, Shakespeare uses abstract imagery to camouflage Iago's motives to the audience, as he internalises his indefinable angst.   According to Iago, the thought of the Moor's infidelity , "doth like a poisonous mineral, gnaw my inwards", which highlights just one of many baseless motives that compels Iago to destroy both Othello and Cassio.
Similarly, Shakespeare's choice of adjectives demonstrates Iago's passionate fascination with "the lusty Moor", envious as he is of his heroic status as a "dear husband" to the affectionate Desdemona.  Iago feels himself diminished by this "noble nature" who has a "constant" and "loving" disposition.
Contemptuously, Iago deliberately seeks to "put the Moor  into a jealousy so strong/That judgement cannot cure", which reflects  Iago's determination to cuckold and subdue Othello, aiming in the process to morally deprive him of his sanity, until "wife for wife" he evens the score:  "And nothing can, or shall, content my soul, Till I am evened with him".   Iago wants to "make the Moor thank [him], love [him] and reward [him]". The tripling effect of these verbs, with their patronising connotations, reinforces his passionate desire to belittle his victim. Additionally, Iago further expresses his contempt for Othello in his desire to turn him into an obsequious and servile being, wherein his delight in turning him into "an egregious ass" has both racial and sexual connotations that both repels and fascinates. He believes that it is only by completely upending Othello's equanimity that he will gain a sense of satisfaction: "And practising upon his peace and quiet, Even to madness. 'Tis here, but yet confused".
In this particular soliloquy, Iago further reveals his abhorrently jealous character through the theme of duplicity, as the antagonist proudly delights in making a mockery of Othello whilst concealing his true motives.  Furthermore, he elicits through personification that "knavery's plain face is never seen till used", recalling the earlier biblical reference to the anti-Christ from Act I Scene 1, "I am not what I am", which conjures up images of Iago as the devil.
Iago manipulates the characters by winning and abusing their trust and by pretending (dissembling) often for the sake of it.
Furthermore, Iago's attitude towards the women, Desdemona, Emilia and Bianca reflects the Venetian misogynistic streak. The women become playthings in Iago's scheme for revenge. Iago says he can only stand a quiet woman, "never loud", who will "ne'er disclose her mind". He has a low opinion of women and a tendency to degrade them. His reference to "clyster-pipes" is crude; he refers to Desdemona as  "land carrack" (1.2.50) and one who is "full of game" (II.3.19) Iago exploits Emilia's position with Desdemona, and skilfully uses the handkerchief to provide the necessary proof that O seeks; he pesters Emilia for the handkerchief and unknowingly she betrays her mistress when this handkerchief is planted in Cassio's room. Iago also changes Roderigo from a love-torn person into a possible murderer. He takes advantage of Brabantio's ignorance to insult and offend him. The word "robbed" relating to his daughter's marriage to Othello suggests that Desdemona is like physical goods.
Additionally, Iago's vendetta against Othello also reveals contrasting attitudes towards Desdemona, which reflects prevailing social mores about women.  For Roderigo, Desdemona is "full of most blessed condition" and is thus pure, heavenly and innocent, yet for Iago, "the wine she drinks is made of grapes". This gustatory image alludes to a faithless, whore-like demeanour, although Iago expressly distances himself from a love for her based on "absolute lust".  Iago resorts to prose, which Shakespeare typically uses to type-caste lower class citizens, and thereby further demeans and degrades her character, suggesting, with racial overtones,  that it is her choice of husband, that is particularly galling. He believes that "if she had been blessed, she would have never loved the Moor".
Whilst their jealous natures makes Iago and Roderigo increasingly interdependent, it is particularly Roderigo's lust for Othello's wife, that renders him ever more vulnerable to Iago's calculating rhetoric, encapsulated by the metaphoric reference to  "poisonous minerals".    As Shakespeare suggests, a power imbalance emerges, and Iago implores Roderigo   "be you ruled by me" which tends to elicit sympathy for this unwitting victim as Iago kindles his envious thoughts: "Didst thou not see her paddle with the palm of his hand? Didst not mark that?"  Eventually, Iago changes Roderigo from a love-torn person into a possible murderer.
Iago also seems motivated by jealousy towards Desdemona's and Othello's sexual passion and the fact that they are "well tuned". Owing to his strong sexual attraction towards both these protagonists, Iago shows signs of frustrated love. Shakespeare uses many sexual innuendos to show this frustration. For example, Othello is the "beast with two backs", the "Barbary horse".  When Iago finally gains the position of lieutenant, he seems to cherish the intimacy with Othello. Othello at times fears his happiness; he fears that his relationship brings "too much joy".
Iago skilfully takes advantage of each character's weaknesses so as to undermine their peace of mind and sews the seeds of distrust between them.  He separates and divides them so that he breaks the carefully "tuned" nature of their relationships.  To this end, Shakespeare positions Othello as a fine, innocent and trusting character, (he is of "free and open nature") who naively believes that Iago is protecting his best interests.  He presents himself as Othello's trusted advisor and Othello states "O brave Iago, honest and just". That has such noble sense of thy friend's wrong. Thou teachest me!" . He sends out a "sign of love" which is but a camouflage for his hatred. Specifically, he takes advantage of the fact that Othello is an outsider and is insecure. Othello obtained Desdemona's love against the wishes of her father, (who was "robbed") and this makes him vulnerable to Iago's pressure. Despite Iago's sexual fascination for Othello, Iago cannot conceal his contempt for Othello as the outsider.
If the Moor appears to be an unreliable judge of character, then Iago is the opposite and is particularly poisonous because he anticipates and rejoices in each character's downfall. He senses Othello's vulnerabilities and knows a small amount of proof will set Othello's  jealousy on fire.
OTHELLO: Iago plays on his role as an outsider – both racially, culturally and socially.
Othello places such importance upon his honour and reputation as a soldier that Iago's suggestion of him being cuckolded, leads him to fury. (Again his racial disadvantage perhaps exacerbates the emphasis he places on honour and bravery.) Iago plays on his pride, as well as his nagging doubt about his role as lover.
Because of his sense of inferiority and his cultural uneasiness, Othello is easily duped by Iago. Othello alludes to the fact that once his jealousy was stimulated he became "perplexed in the extreme". This refers to the fact that he misjudged and underestimated both Cassio, his trusted lieutenant, and his wife Desdemona who he thinks he loved "too well". Othello is simply too nice, naïve and too trusting. Iago recognises his "free and open nature …." which alludes to Othello's tendency to trust those who are more securely associated with the political hierarchy in Venice. For this reason, Othello defers to Iago and believes that he shows "exceeding honesty".
From Iago's asides to the audience regarding his devious intent, Shakespeare employs dramatic irony to develop his message and to stimulate the dramatic tension between the Moor and his ensign.  The dramatic irony underscores Othello's naivety and his errors of judgement; it also exacerbates Iago's devilish nature whilst enabling him to prosaically analyse the nature of jealousy.
In terms of errors of judgement, Othello misinterprets what he sees as Iago's apparent goodwill.  To his peril, Othello proves to be more willing to place faith in Iago than Desdemona and dismisses her objections, whilst always believing Iago's. "O brave Iago, honest and just. That has such noble sense of thy friend's wrong. Though teachest me!"
Othello believes that "this fellow's of exceeding honesty" and is wise in "human dealings", especially when Iago offers his love, and confesses that his deepest fault is "too much loving you".  Whilst protesting his love, Iago also offers guidance about one's hard-earned reputation which once "filched" "makes me poor indeed".
He also enlightens Othello about the insidious nature of jealousy: "it is the green-eyed monster, which doth mock The meat it feeds on".  He forewarns that he, who doubts, is often the most miserable. He "who dotes yet doubts, suspects yet fondly loves" is to be feared and pitied the most, just as the one who has infinite riches but who "fears he shall be poor".  On the contrary, Othello believes that "to be once in doubt Is once to be resolved", believing that his doubts are proof of Desdemona's infidelity.
Proof: the handkerchief
Iago's reference to Cassio's sleep-talk unsettles Othello and paves the way for the handkerchief.  As Iago notes, "In sleep I heard him (Cassio) say: Sweet Desdemona., Let us be wary, let us hid our loves'." And although Iago dismissively suggests it "was but his dream", Othello is forever ready to interpret this as a "foregone conclusion".
Iago exploits Emilia's position with Desdemona, and skilfully uses the handkerchief to provide the necessary proof that an increasingly derailed Othello seeks. He pesters Emilia for the handkerchief and unknowingly she betrays her mistress when this handkerchief is planted in Cassio's room. 
In Act 3, Scene IV, the symbolic and narrative function of "the handkerchief", is revealed as Othello's emotional intensity and cultural difference come to the fore. Furthermore, the handkerchief also becomes a foreshadowing device highlighting the eventual destruction of the "monstrous birth" of Iago's mind.   The same handkerchief ensnares Cassio, and Bianco expresses bewilderment in the proverbial expression, "let the devil and his dam haunt you!". "I was a fine fool to take it (the handkerchief). "A likely piece of work that you should find it in your chamber, and not know who left it there!". (4/1/150)
From a symbolic perspective, the handkerchief is a marker of Othello's cultural difference as it is given to his mother from 'an Egyptian" who "was a charmer and could almost read/The thoughts of people".   Ironically, Othello will use the handkerchief as a misplaced sign of proof.
As Shakespeare suggests, Othello not only spontaneously regards the handkerchief as a truth-telling sign, but he uses it to, erroneously, to confirm Iago's assessment of Desdemona's character.   Shakespeare demonstrates that its loss would destroy trust wherein "my father's eye / Should hold her (my mother) loathed".   Negative energies are channelled through the loss of the handkerchief, as "such perdition/As nothing else could match" would eclipse the "magic" of a successful relationship, thus foreshadowing the demise of a once virtuous character.  Originally, Othello was perceived as the man of "good fortunes", yet as the play progresses, his jealousy increasingly causes him to become "rash", depicting desperate and erratic behaviour.
Moreover, the monosyllabic language used subsequently evokes his paranoid desperation through stumbling questions and desperate retorts.  He constantly challenges an increasingly alarmed Desdemona: "Is't lost? Is't gone? Speak: is't out o'th'way?" Shakespeare portrays Othello as apprehensive and increasingly unhinged through this fragmented speech, where he ironically blames the charm of the handkerchief, yet it is Iago's supposed charm that is irreparably damaging Othello and Desdemona's relationship, altering the balance of power and proving to be a turning point within the play.
Despite being a secondary character within this scene, Emilia acts as a messenger who highlights the frustration of women owing to their subservient gender roles. Her frustrated tone and use of figurative terms such as the metaphor of "stomachs", symbolising men, and "food", symbolising women, provide an example of the claustrophobic atmosphere incessantly confronted by women.  Shakespeare suggests here that men use women only for a short time – "tis not a year or two shows us a man" – and quickly proceed with everyday life. The implication is that men are impatient beings.  Emilia states that "when [men] are full, they belch us"; this view is progressive for its time as women were generally "to blame" for wrongdoing in a relationship, receiving punishment for adulterous crimes, and were subordinately ranked to their male counterparts.
It is Emilia who courageously confronts her husband Iago and charges him with villainy. Declaring her role in passing the handkerchief  to Iago, Othello finally realises the error of his ways.  In her turn, Desdemona is the one with the "constant" "loving" nature, and even upon her death bed declares her innocence whilst seeking to protect her husband's shame.  As she prophetically states before her death when struggling with the label of "whore", "Unkindness may do much, And his unkindness may defeat my life, But never taint my love."
A change in the Moor
Both Desdemona and Othello place considerable emphasis on loyalty and friendship, and both pay the price.
Ironically, Desdemona's attempts to plead for Cassio, who whom she suffers a part of his "grief",  and her attempts to rectify Othello's distrustful opinion of him, render her vulnerable and susceptible to the charge of infidelity.  Desdemona is convinced that she is acting appropriately when she informs Othello that his lieutenant is one "that truly loves you, That errs in ignorance, and not in cunning". She confesses that should her estimation be wrong, "I have no judgement in an honest face".
Likewise, Othello is convinced of Iago's trust, "for I know thou'rt full of love and honesty", which ironically occurs after Iago stumbles as Othello divulges the full extent of Cassio's "counsel" in bringing the two lovers together.  Iago's echoes irritate Othello who comes close, despite himself, to divining Iago's true nature: "By heaven, he echoes me, As if there were some monster in his thought Too hideous to be shown. Thou dost mean something."
After recognising the handkerchief in Cassio's possession, Othello determines to "let her rot and perish".  "I will chop her into messes. " Iago advises Othello to "strangle her in her bed" and he is happy to become Cassio's undertaker. When Othello strikes Desdemona, it is clear he has become completely incensed.  Again, his increasingly chaotic mindset is revealed in his repetitive and impassioned language, accusing her, rather than his devilish ensign, of dissembling. He tells Lodovico, "you did wish that I would make her turn. Sir, she can turn, and turn, and yet go on, And turn again. And she can weep, sir, weep, And she's obedient.. O, well-painted passion."
Desdemona's confusion rises, as does her courage, as she becomes aware of Othello's distrust.  It is also her loyalty that to both Cassio and Othello that becomes her biggest downfall. She is unsure of the extent of Othello's anger, but his rudeness lacks irony when he accuses her of being a whore. "I took you for that cunning whore of Venice That married with Othello."  And Desdemona reveals her confusion to Iago, "he might have chid me so, for, in good faith, I am a child to chiding".   Once again, dramatic irony renders Desdemona's desperation exceedingly poignant. "O good Iago, What shall I do to win my lord again?" In her innocence she pleads with the villain, to "go to him" (Othello) and help regain his favour "for I know not how I lost him". (Emilia, too, is aware that "the Moor's abused by some most villainous knave.")
Just as the handkerchief harks back to Othello's forefathers, so too does Desdemona find herself unable to rid herself of the tune of "Willow", which was sung by her mother's maid, Barbary, upon her death. Prophetically, Barbary "was in love: and he she loved proved mad And did forsake her".  Desdemona admits, "that song tonight Will not go from my mind."
As Shakespeare suggests, Othello's downfall is his failure to recognize Desdemona's purity and love and to discern true friendship. He does not listen to her when she tries to defend and explain her actions; he dismisses her protestations of innocence. He only realizes when it is too late that he has misjudged her innocence and purity. As Iago, prophetically notes, "knavery's plain face is never seen till used" and Othello loses everything.
In his final self-assessment, Othello states that "he loved not wisely, but too well". He compares himself with the "base Indian" who carelessly "threw a pearl away Richer than all his tribe". He laments the fact that he did not truly appreciate Desdemona's true and honest love. He was too quick to presume that she was a cheap harlot as Iago wanted him to believe.
Othello is quick to distrust Desdemona because:
Their relationship is built on deceit (they deceived the father).
Brabantio's reaction to the elopement is that black magic and drugs were used to take Desdemona against her will. He assumes that she could not have fallen in love with Othello, because he is a Moor. This makes Othello uneasy.
Othello is uneasy about the fact that he has married Desdemona in secret and this sits uneasily with his protestations of honour and openness.
Iago makes him think that he misunderstands the ways of "Venetian women". For example he tells the Moor, "she did deceive her father, marrying you,
And when she seemed to shake, and fear your looks, She loved them most." (3/3)
He also tells the Moor that the father thought that Othello had bewitched her. "He thought 'twas witchcraft" which is likely to anger the Moor and quickly make him incensed against Desdemona and her father.