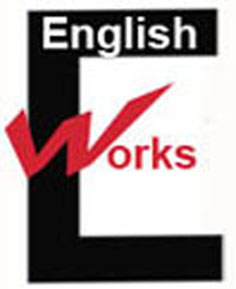 Achilles is separated from his "true spirit": "His runner spirit has deserted him" and a certain "earth heaviness" immobilises him.
Achilles becomes "as fouled with dust as the thing – bloody and unrecognisable –  that he trails from his axle-bar".
Achilles awaits "something new or something unimaginable".
Priam, the pampered son of Laomedon, King of Troy, becomes "just one of a rabble of slave children", trying to escape the fate of his brothers, drowning in their own blood in the King's citadel.
Heracles, his father's enemy, and victor, is a divine hero in Greek mythology and the son of Zeus and Alcmene, typically represented extraordinary strength and courage: the epitome of masculinity, "hulking and dark" with "muscled cheeks".
Priam becomes, "the price paid, the gift given to buy your brother back from the dead".
We are reminded that "the gift was given then taken back again, and only in a joking, left-handed way restored
"That sort of low, backhanded nobility was all a Heracles was capable of."  74  (He gives Podarces the gift of life on behalf of his status as a "half a god")
"The fireball comes whistling through the air", a fiery-headed agent of such destructiveness as all these nine years of slaughter have not seen." (186)    (the "breath of a hot sword in the air"/ spirit/gods..
Free will:
Iris explains that chance is the "way things are. Not the way things must be, but the way they have turned out." (46)
Typically, Malouf ambiguously states that it is "possible because it is not possible"
Priam tries to "force events into a different course".
The ransom is "Something impossible. Something new".
It is about the ransoming of self, "myself as well as my son".
According to Priam, the gods have chosen "against me a second time in this business of war".
"Words are powerful. They can be the agents of what is new, of what is conceivable" (61)
Ransom as a "fee paid in advance": to be
Malouf frequently italicises the verb "to be" and its conjugations to depict Priam's goal: to discover who or what  "I am" and leave a legacy of what "I was", in all its simplicity and earthliness.
Mortality separates man from the gods. "The gods themselves know nothing of this" (mortality) 88
The most simple thing of all to this common man is the awareness of his death and the pain associated with grief and loss. He knows he must accept the consequences — "less easy to accept is what follows from it" (88). This also involves responsibilities as a human being towards another, a lesson that is afforded by the ordinary carter.
Priam attempts the "unthinkable", the "novel" deed that is "possible because it is not possible"  (59) In this case, Malouf refers to the fact that Priam deliberately defies his conventional royal role to enter enemy territory and "entreat" the killer of his son to return the body.
Somax is the man and son of Astrogon. He is a "bull-shouldered fellow", a "bearded, shaggy-headed fellow" in an "ungirdled robe of homespun". But he is also a father of three sons and four daughters, and it is in his role as son-father that he bridges the gap between Priam and Achilles.
"It had never occurred to him (Priam) that the food that came to his table so promptly .. might have ingredients".  He wants to "know more about the unnecessary, and to satisfy in himself a new sort of emptiness".
It was in his conversations that revolve around the "unnecessary" and that have no "point or use" that Priam discovers what it is to be a "man" and "mortal".  Everything was just "itself" in this world whereby Priam speaks "for myself".
For Somax, "pain and pleasure were inextricably mixed" (139)
Somax is exposed to the raw intimacy of grief, unlike Priam who grieves according to custom and law, who "averts" his royal gaze) and whose relationships are dictated by the "ordeal of kingship".
Priam "entreats the killer of his son, with whatever small dignity is left him" … "to remember his own death"  (185)
Priam is particularly touched by the extent of Somax's loss; Somax nurses a broken heart (132) and Priam wonders whether "the phrase he had taken up so easily, that he knew what it was to lose a son, really did mean the same for him as it did for the driver". (136)
Beauty is perhaps responsible for his son's death, having lost her footing, and possibly "knocked him sideways".  (p 140). However, unlike Achilles, who vents his anger at Hector for the loss of Patroculus, Somax who "felt like punching her", instead comforted her. He began "sobbing fit to break my heart".  Typically, Beauty becomes the site of conflicting emotions – grief over the son's death and joy over the donkey's recovery.   Only mortals know that "what we must lose is truly sweet to us". The gods themselves "know nothing of this." P. 88)  (the sweeter the thing, the greater the loss)
Beauty:  "the most remarkable thing about him was that he was the owner of a little black mule who is still remembered in this part of the country and much talked about " 219
Somax teaches Priam how to deal with loss and death: the "fee paid in advance". (184) As Malouf suggests, this is the "hard bargain life makes with us, with all of us, every one".   It is this "fee" that also causes intolerable grief and sorrow.
Consequently, as a "plain man white-haired and old" Priam relies on the qualities of humility and mercy to "break the knot" and to appeal to Achilles' human side.
Return to Ransom: English Works Notes