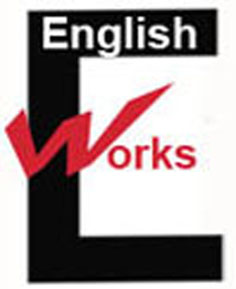 "The significance of the ransom" by Dr Jennifer Minter (English Works Notes, 2014)
In reinterpreting Homer's Greek classic, the Illiad, Malouf alerts readers to the fact that he is more interested in the "untold tale" found in the margins. Whilst he, like Homer, draws upon the historical context of the Trojan war, Malouf gives greater prominence to the death of Patroclus and the transformation of Podarces to King Priam — events that only occupy a "half a dozen lines" in the original tale. As the author notes, he is primarily interested in "storytelling itself" and the reason stories are told and often changed. In this case, the change becomes of paramount importance in Ransom as King Priam dares to reimagine his role by stepping outside convention and inventing a different path. In this retelling, or retold story, Malouf foregrounds the central act of ransom and refashions a novel for our times.
The act of ransom
During war-time in ancient Greek history, women were taken as booty of war, while men were either ransomed or killed on the battlefield. Generally, a prisoner of war remained as a hostage, while a ransom was raised. It was a fee paid to the victor.
In Priam's case, the ransom, or fee paid to Achilles consists of a cartload of precious booty. Symbolically, too, the ransom is also the "fee paid in advance" for life as Priam immerses himself in a personal journey for meaning. This dual symbolism captures many of Malouf's central concerns. In addition, the act of ransom also functions as a structuring device as Malouf sets up important contrasts between Priam's ransom and other traditional forms of ransoms that are embedded in the text.
Traditional forms of ransom: Achilles and Agammemnon: ancient Greek mythology
Whilst Achilles is embroiled in the fight to revenge Patroclus' death, we learn of the earlier ransom, and the catalyst for the fatal fight between Patroclus (dressed as Achilles) and Hector. Both Agamemnon and Achilles had received the young women Chryseis and Briseis as prizes of war or war brides which embroiled them both in a tug of war, about pride and honor. Agamemnon had to return Chryseis to the priest of Apollo if he wanted the plague to end, which he did, but only on the condition that he take possession of the war prize of Achilles — Briseis — as a replacement. His pride wounded, Achilles withdraws his troops (the Myrmidons), resulting in heavy losses. Patroclus persuades Achilles that his Myrmidons would make the difference in the battle. Sporting Achilles' personal armor, Patroclus is struck down by Prince Hector, the noble son of Trojan King Priam.
By Dr Jennifer Minter, The Significance of the Ransom, VCE study notes, (www.englishworks.com.au)