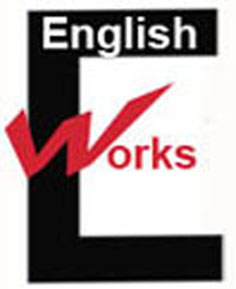 Anna Funder's Stasiland: a study of power and the individual by Dr Jennifer Minter (English Works articles)
In Stasiland, Anna Funder recounts the horrors faced by the East German citizens under the control of the German Secret Police known as the "Stasi". In order to understand the extent of the personal damage and despair suffered by people on a daily basis, Funder interviews a range of East German citizens, including ordinary people, unwilling informers and the Stasi operators obsessed with power and control.  The use of the first-hand narrative enables her to capture the effects of the excessive surveillance employed by the Stasi as well as other psychological tactics that enabled them to skilfully prey on people's vulnerabilities. As she personally sits in the torture rack, develops relationships with her interviewees, and organises "secret" meetings with former Stasi operators, Funder invites readers into their world to share their despair and their triumph.
The "satellite state"
During just one night, in 1949, the GDR becomes a "satellite state" of the USSR; overnight, this former stronghold of Nazi nationalistic power, becomes a Communist  powerhouse.
Funder describes this reworking of history as a "sleight of history" whereby the communist leaders systematically rewrite history, distancing themselves from the previous Nazi regime. Overnight, these former enemies, become leaders of the communist world, they are "communists" and their ideology consists of "communist brotherhood" rhetoric, that tells the story of how such communists liberated the East Germans from the perils of fascism.  In one fell swoop, these architects of history made themselves "innocent of Nazism". They innocently and naively or conveniently believed that the Nazis simply returned to Western Germany.
Funder states: "Whatever their personal histories and private allegiances, the people living in this zone had to switch from being (rhetorically, at the very least) Nazis one day to being Communists and brothers with their former enemies the next" (161).
This switch, Funder believes, forms the basis upon which the new political narrative will be founded and history rewritten. It is now a story about communism and brotherhood, rather than Nazism and German nationalism.
Through an act of doublethink, Funder suggests, such leaders expediently, expunge themselves of any association with Nazism. She states, "history was so quickly remade, and so successfully, that it can truly be said that the easterners did not feel then, and do not feel now, that they were the same Germans as those responsible for Hitler's regime. This sleight-of-history must rank as one of the most extraordinary innocence manoeuvres of the century" (161).  This is also behind the change in Herr Christian who changes from a Stasi "faustian bargain hunter" to a 'private detective".
The Berlin Wall
One of the first historical revisionist tools, is the construction of the Berlin Wall which, literally and geographically, as well as symbolically, rewrites history in another "sleight of hand".  Overnight, the wall marks a division between the champions of socialism and the enemies of the "free world".
Useful Exam Revision links