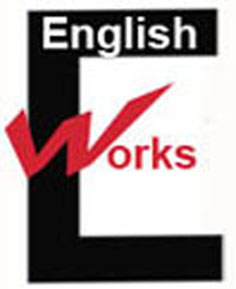 Troubled people in troubled times, by Dr Jennifer Minter (English Works Notes, 2015)
During the reunion of Blanche and Stella there are signs that things are not how they used to be.
Blanche's anxieties immediately become apparent upon her visit to her sister's, Stella's abode in New Orleans.  The "cat screeches" and Blanche startles. She appears to "speak with feverish vivacity" and, anxiously, almost drops the bottle from her grasp. She implores Stella not to look at her "till later" on account of the "merciless glare" that seems to judge her so harshly. That she has a horror of exposure, of being found out, is immediately apparent as she deflects any questions about her hasty departure from the school. 
Right from the outset, Tenessee Williams reveals many inconsistencies with regards to Blanche's character that whet spectators' curiosity and set the scene for a tumultuous encounter between sisters and spouse.
Having already helped herself to a glass of whisky, Blanche conceals her compulsion to drink from her sister, who appears much more spontaneously joyful to see her.  Blanche's  contempt towards  Stella's living conditions, also conceals a distaste towards the "greasy Polack" who cannot be named: "where – where is – ?" . Despite her confession to be "honestly critical", Blanche is insensitive and harsh towards her sister. Contrastingly, aware of her sister's problems, Stella, who "just got in the habit of being quiet around you",  does not insist on uncovering the details of her departure from the school, aware that she would "volunteer that information', if she wanted to. 
Diverging opinions and desires
That the same event can indeed give rise to a variety of interpretations is clearly evident in the variety of views and opinions that swirl around the relationships of the main protagonists in Tennessee Williams' A Streetcar Named Desire.
An investigation of the opinions relating to the lost inheritance of Belle Reeves and the traumatic "rape", suggests that our view of reality becomes indeed a self-protective mechanism, we "see things in our own favour", that protects us from unwelcome intrusion and from harm.
Williams depicts Blanche, Stanley and Stella in a triangular relationship, the dynamics of which have a big impact upon their realities. Blanche is a vulnerable outsider who discredits, and fails to understand Stella's sexual attraction to the "brute". She believes that Stella is married to a "madman" and assumes that she needs to dissolve the marriage.
As a migrant, Stanley feels threatened, particularly because of his aggressive tendencies. He resents Blanche's patronizing references to his race and inferior lifestyle, when she has no justification for her princess-like tendencies". Stella wishes to see Blanche as "sensitive" and innocent, but is also influenced by Stanley's desire to see the worst aspects of Blanche.
Stanley sees Blanche as a tart and vows that she "cannot pull the wool over my eyes", perhaps because of his own brutal sexual desires. He seems to be vindicated when he uncovers her dismissal from the school and from the Flamingo Hotel. He is aware of her contradictory behavior, the more so because he seems to be the butt of her derision. He is intent on uncovering her "past" actions so as to confirm his worst suspicions.
Blanche tells Stella to pull herself together and "face the facts" about their violent marriage. In her opinion, Stella is "married to a madman" (158). However, the "fact" for Stella is that she is not "in" a marriage she wants to get out of. As Stanley's "baby doll", she is prepared to tolerate his shortcomings.
Belle Reeves

All three protagonists in Streetcar Named Desire have a different understanding about the disappearance of the inheritance of Belle Reeves which affects the family dynamics and highlights the different dimensions of reality experienced by three different protagonists.
Stanley accuses Blanche of squandering their fortune. He bases this impression upon her profligate and drunken behaviour and her suitcase of expensive clothes, and constantly takes offence at the manner in which she tries to hoodwink him. He also seeks to protect his interests: he resents Blanche's intrusion and her censorious attitude.  He challenges her: "I've been on to you from the start! Not once did you pull any wool over this boy's eyes!
Stanley believes that he has uncovered stories that confirm his suspicions about her deceptive and wayward behaviour. She was evicted from the Flamingo Hotel in Laurel because she was apparently prostituting herself. She was also suspended from her role as a schoolteacher because of an affair with a student. Therefore, he also suspects that Blanche is deceiving them about their inheritance.
According to Blanche, the inheritance has disappeared because of the wanton behaviour of their ancestors. She claims that she paid for sickness and death on a teacher's salary, and that "death is expensive".
On her paltry schoolteacher's wage, she had to oversee the death and burial of parents and relatives. "The Grim Reaper had put up his tent on our doorstep" and Blanche reels from a sense of her own hopelessness.
Blanche's version does attract suspicion because of her tendency to evade and deceive. She reproaches and perhaps intimidates Stella in order to ensure that Stella does not question her about the lack of funds. Blanche was "burdened" by the wind up of the estate.
Stella seeks to protect Blanche and believes that people are often taking advantage of her innocence and kindness. She is caught between loyalty to her husband and to the memory of her sister. Perhaps Stella does feel guilty that she was "in bed with – your Polack"
The incident of rape

Stanley justifies the rape by suggesting that "we've had this date with each other from the beginning". He believes that Blanche has been encouraging his brutal advances.
In other words, he reinterprets his desire as a consequence of Blanche's actions. Her actions, he believes, attract the "rough house" treatment. He disparages Blanche and criticises the way she has deceived him. This enables him to discount the consequences of his shameful actions.
Blanche appears to have nothing but contempt for Stanley's vulgar behaviour. She calls him the "greasy Polack" and believes that Stella ought to leave her husband and is denying the "facts" by continuing to live with him. In many ways, we can see that her views are shaped by her traditional Southern-belle background with its contradictory values – both prudish and vulgar.
Her disgust is also, no doubt, influenced by her own feelings of exploitation and the disgust and shame arising from her own relationship with Allan. She detests Stanley's bestiality, his brute animal desire. He is of the "Stone Age" and is "disgustingly greasy", but there are signs that she is suppressing her own fascination for the bestial.
How does Stella "suspend belief"?  Stella alternatively rationalises, justifies and then dismisses Blanche's illusions. She believes that Blanche endured sufficient torture and humiliation to excuse her fragility. She was different as a "little girl". "But people like you abused her, and forced her to change." (198) She used to be "tender and trusting".
She has to make a choice between her husband and her sister for her own sanity and future. It is important for Stella to "suspend belief" and ignore her husband's rape of Blanche. "I couldn't believe her story and go on living with Stanley." (217)
Stella dismisses Blanche's claims of rape. "I couldn't believe her story and go on living with Stanley".
What "ought to be the truth": We all need illusions to cope with reality.

Stella's and Stanley's illusions allow them to imagine an idyllic relationship. They want to remember the past as a blissful, romantic and happy place which can sustain them through their hardship. Stanley sees Stella as his "baby doll". He remembers the lustful nights they enjoyed before Blanche's disruptions. They were happy. "I pulled you down off them columns and how you loved it, having them coloured lights going".
Contrastingly, he resents Blanche. With her lantern shades, her accusatory manner (of him as a "greasy" inferior Polack) and her prim and proper demeanour, she was disrupting his lifestyle; his authority; and his control over her sister. Blanche exhorted Stella to renounce her life of domestic violence, so as to enjoy the enlightened things of life. "Don't go back to the Stone Age! (163) He takes umbrage at Blanche's contradictory behaviour that seems to lord it over him as an apparent princess, when he has heard rumours about her loose morals.
However, illusions can be difficult and can threaten our relationship with the present if they are unrealistic. Blanche creates "Cinderella type illusions" and believes that she will be rescued by Shepp Huntleigh, the wealthy oil millionaire. She fantasises about "old fashioned ideas", which influences her prudish relationship with Mitch. These illusions make it difficult for her to cope with reality, because they place too much emphasis on unrealistic notions such as propriety (moral correctness), appearance and desires.
When she can no longer differentiate between her fantasies and her reality, her illusions have become counterproductive and cause her downfall.  Blanche proves that living in a fantasy world can be self destructive and harm us in unimaginable ways. Her illusions disrupt her relationship with Mitch, Stella and Stanley. Stanley, in particular, finds her illusions offensive and ruthlessly seeks to prove that she is not a "princess" but a prostitute at the Flamingo Hotel.
If Sigmund Freud states that fantasies such as these are 'wish fulfilments' then Blanche has clearly rearranged her wishes to mirror her desire. Blanche clings to unrealistic life rafts such as the princess Cinderella myth and the La Dame aux Camellias. It is evident in the aftermath of the rape, her illusions and reality are blurred and her inability to draw the difference between the two causes her to cling desperately to the notion that Shep Huntleigh was coming to rescue her, and aids Stanley's unforgivable actions as he places her in a mental asylum.
There is no fairytale Hollywood-happy ending for Blanche and her illusions lead to a sad fate. Williams suggests that it is preferable to recognise your own truths, no matter how painful and saddening these might be.
There are times when Blanche's illusions dissolve temporarily; however, this only proves why they are so necessary. Unprotected, her reality is frightening to her. For example, during one of her more candid moments, Blanche does realise that she is flirting with danger, and begs the flower boy to "run along" and reveals her involvement with the soldiers at night. She begs Mitch to see her as a pure, conservative and innocent Belle-Reeves dame so as to realise her dreams in the future.  However, her choice of life-raft diminishes her credibility, robs her of dignity and confirms her extreme vulnerability – that a "vapour, a drop of water is enough to kill her".
The way we remember past experiences has a big impact upon our reality: the Allan's death

At 16, Blanche loses her virginity to Allan and feels as if suddenly a "blinding light" has been turned on.  After Allan's death, the searchlight is "turned off again" and she recoils from any lighter stronger than that of the kitchen candle. The light becomes a symbol of passion and truth. Turning off the light is also a symbol of the truth concealed. She later concedes to Mitch that she prefers a world of magic. "I misrepresent things to (people) them. I don't tell the truth. I tell what ought to be truth". (204)
Blanche's world is unwittingly shaped by the suicide of her "effeminate" lover, Allan, with whom she elopes at the tender age of 16. She is completely thrown off balance when she discovers a room that she thought was empty but "had two people in it".
The expression of disgust while dancing the Varsourviana which precipitated his suicide comes back to haunt her in myriad ways – the most significant is the fabrication of the Cinderella-like myth that so enrages Stanley. As they danced the Varsouviana (184), Blanche is overcome by disgust. Her words, "You disgust me", appear to precipitate Allan's death.
According to psychoanalyst Peter Elling we recover the past through words – it is stored in "snatches of sentences and visual impressions recalled in words that only mimic reality". In this sense, Blanche's phrase "You disgust me" continues to haunt her. Such snatches of sentences also show how the importance of language to the way we remember our past and how this will have a direct bearing on our interpretation of our present lives.
Blanche feels betrayed and resentful at Allan. She also feels guilty that she was not able to provide him with the support or become the "life-raft" that he craved.
Blanche (over)compensates for her feelings of guilt by resorting to illusions. In this case, one's illusions can be dangerous if they are too removed from reality. In addition, the words or the language one uses capture how reality is coded and processed by people as they struggle to make sense of the world. The term 'greasy polack' reflects Blanche's uneasiness about migrants. Stanley calls her a "flamingo".
Traumatic memories
Blanche guards her feelings because of her experience of a rather hostile world; her guilt, paranoia and obsession with appearance (light) are a reaction to hostile relationships and circumstances.
The past interrupts the present in contradictory and inconvenient ways. Her forbidden desire and disgust surface in her fear that she cannot keep her hands off young boys.
Later relationships seem to conjure up that lost love object. She later becomes embroiled in an affair with a young school boy. She tries to kiss the flower delivery man and tells him that she has to "keep my hands off children". While looking after her aging parents at Belle Reeves she "slipped out" to answer the soldier's calls. It is as if she tries to alight the streetcar named desire but cannot find the right stop.
She hides from the light and fabricates the princess myth; she entertains the belief that Shepp Huntleigh will definitely rescue her from her poverty, loneliness and boredom. Blanche seeks to forget Allan's death, her affair with the school boy and her escapades with the soldiers.
As renowned holocaust psychiatrist Paul Valent reminds us, adults and children have a tendency to compartmentalise aspects of their personality such as fear and guilt following a traumatic incident and this has destabilising consequences.  "Magical thinking is more prominent in children. She had wished harm to someone, and harm had come."
Likewise, Blanche switched off the light after Allan's death and seems to reveal that same type of magical and infantalised view of the world. For example, her words "you disgust me" caused Allan's death.
Valent states that their problem leads to disconnection that threatens their sanity/wholeness. "But when you kill off parts of yourself, you can't negotiate what you will kill off. If you kill off guilt, you also kill off love. If you cut off from fear, you experience psychic numbing. You can't be loving and creative and whole anymore."
Who does she want to be or how does she want to be seen?
The chasm between "lived" experience ("past") and her "idealistic version of self increases and surfaces in paranoid behaviour. She is extremely vulnerable, hypersensitive and fragile. Her nerves are shattered; she is a closet-alcoholic and she is constantly bathing herself.
Blanche tries to recreate an image of self as a Cinderella-like princess reserving her virginity for a chivalrous knight. She fantasises about "old fashioned ideals" and protests her purity and high-mindedness to Mitch during the summer hoping that she will gain his respect. Her wardrobe is packed with pretentiously expensive clothing.
As she retells the story of Allan's death to Mitch, she recasts herself as another victim. She also seems to be reaching out to Mitch for support as Allan did to her. Mitch offers her solace: it's just  "you and me, Blanche".
She believes she is full of "treasures of the heart" and full of tenderness. She claims that Belle Reeve's was lost through the family's extravagance.
Stanley identifies her "fake" reality and desire to be treated like the "Queen of the Nile". He hates the way she tries to "sprinkle the place with powder and spray perfume and cover the light-bulb with a paper lantern".
Blanche has a horror of aging and losing her youthful appearance. She puts a paper lantern over the light because she is scared of the shimmer and glow. In fact, ever since her husband committed suicide she has "turned" off the light. She worries about what Stanley has told Mitch and how much he knows about her illicit affairs. 180
As Stanley and Mitch become aware of her illusory persona, she redoubles her desire to escape. She awaits the phone call from her savior, the wealthy Dallas oil millionaire, Shepp Huntleigh (212) who will take her to a place where "gold spouts out of the ground" (210)
She peddles the myth to Stanley that the relationship with Mitch was terminated because he spread "vicious stories", slander. But Mitch returned with roses to "beg my forgiveness".
See an essay : "The burden of the past" Streetcar Named Desire
Return to Summary Whose Reality