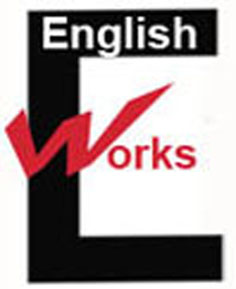 "My father stood for moral absolutism." (by Dr Jennifer Minter, English Works)
Wes Hayden's dilemma lies at the heart of Larry Watson's novel, Montana 1948. Should Wes prosecute his admired brother, Frank, for his crime of assaulting the "squaws"?  As a former sheriff, and one who bequeathed the role to his less-favourite son, Grandfather Julien Hayden believes that criminal proceedings would unnecessarily sully the family name. And besides, according to Julien, dallying with Indians should not be an indictable offence. However, Wes is intent on making Frank accountable for his criminal activities. If Julien demands loyalty from his son, Wes stands for honesty and integrity. To him, like Atticus Finch in To Kill a Mockingbird, abiding by one's conscience is the most important thing, but, as Atticus also discovers, there is a great deal at stake.
Wes's fight for justice
After using his power and influence in the community to hand the role of sheriff to Wes, Grandfather Hayden believes that family members should not be punished for their wrongdoings, especially those as trivial as assaulting the Indians on the reservation. Armed with his typically wild-west cowboy mentality, Julien believes that the gun empowers him (Wes refuses to carry one) and Julien is prepared to use their influence and trade off their good name to pervert the course of justice. As David states, even if they acted dishonourably they still had a "measure of respect that I didn't have to earn." "We were as close as aristocracy" as possible in the shire of Montana.
However, Wes has the courage and audacity to '[take] an Indian's side and [run his] brother in'. His decision to prosecute Frank is met with scorn and contempt. Julian queries Wes, "You- investigating". He believes that Wes's desire to pursue justice is just a jealous, "fucking stunt".
Despite Uncle Frank's eminent credentials as war hero, doctor, and talented athlete, Wes is not prepared to extend protection to his brother.  There are innuendos of Frank's perversion swirling around town ("just the squaws though"), which is why their maid, Marie Little Soldier, hysterically refuses to see Frank when she is suffering from pneumonia.  Marie Little Soldier was a Hunkpapa Wioux, originally from the Forth Berthold Reservation in North Dakota.  She came to Bentrock when her mother married a Canadian who owned the bar, Frenchy's.  Marie's mother symbolises the difficulties experienced by the Indians in pursuing their fundamental rights to dignity. She reminded David "of a bird who wants to be brave in the presence of humans but finally fails".
David's mother, Gail, explains to him that Marie doesn't want to be examined by Frank because "your brother has molested Indian girls."  When Gail questions Wes as to why he so readily believes Marie's accusation against Uncle Frank, he does not answer. David knows that this is because "my father knew him as well as any man or woman." "And my father knew he was guilty."  Julian also knows that Frank has "always been partial to red meat". Likewise, Bud exclaims: "I wouldn't be surprised if there wasn't some young ones out on the reservation that looked a lot like your brother".  Initially, the family hoped that the marriage to Gloria would "keep him off the reservation".
However, upon Marie's death, both David and Len testify to the fact that Frank was the last in the room. As her health was improving, it would appear that he suffocated her. If this is the case, Wes can no longer ignore or deny Frank's crimes.  There is a great deal at stake for Wes.
Wes's dilemma
Wes is committed to rule of law which sets him on a collision course with his father. Simply, his concept of the sheriff's role differs from his father's, who is prepared to exploit his position of power to secure an advantage.  Wes cautions David at the end of the book, "Don't blame Montana".  In other words, individuals must be held accountable for their actions.
Wes believes he must set an example for his family, especially David, and provide leadership and moral counsel in order to maintain the family's respect. David knows that Frank is guilty and has committed murder. As Wes states, "I can't let him loose. Not and live with myself."
Wes is prepared to trade the family's name for justice and places his own immediate family at risk.  Julien sends in the cowboys to intimidate and release Frank. Gail protects the house through gunfire. Wes gives David strict instructions not to let in either grandparent. "You don't have to say anything. Just don't answer the door."
Wes also foreshadows consequences for the town; his stance will reopen the wounds caused by generations of prejudice, assault and mistreatment. Len, his deputy,  predicts that Wes will not have much support at all in his pursuit of justice and that the County will be split three ways. "The county is going to get torn up over this."  It will take a long time to heal the wounds. He foreshadows the "Indian wars and the range wars combined".
Is Wes racist?
Through David's narrative recount, Watson explores Wes's attitudes towards Indians and his motives to pursue justice.  Watson characterises Wes as a morally-upright mayor who is prepared to defend Marie Soldier against his brother, Frank, but Wes ironically is not motivated by strong principles against racial intolerance.  Watson suggests that whilst Wes does not despise Indians ("he was not a hate-filled bigot"), he treats them with "low regard" and he seems to intuitively perpetuate stereotypes relating to their personalities and aptitudes. This is despite Wes's own conscious attitude that he is "free of prejudice". As David points out, Wes is of the opinion that the Indians are "ignorant, lazy, superstitious and irresponsible". Later he suggests that Marie Solder is casual with the "truth" and is a natural storyteller. David suggests that the father is racist  ("I first learned of his racism") when he is given a pair of moccasins for his birthday. His father forbids him to wear them around the house because he will become "as flat-footed and lazy as an Indian". (34)  In an act of "belated" defiance, David later enjoys wearing the moccasins.
When Gail is determined to reveal the extent of Frank's indecent behaviour, Wes uses the analogy of his own visit to the doctor as a child to suggest that as an Indian, Marie is unable to distinguish between a normal and an inappropriate health check.   Not only are the Indians childlike in their attitudes, but, he implies,  they may not be able to tell the difference between a "poke" and  "tickle" and a medical check-up. As Wes explains, as a child, "I knew it was part of the exam. But if I didn't know and …". Furthermore, Marie "likes to make up stories".
Gail is incensed at the attempt to dismiss the gravity of the charges and raises her voice.  She explains that Frank makes "some of his patients – undress completely and get into indecent positions".  He also makes them "jump up and down while he watches". He is "raping these women. These girls." Insidiously, "he does what he wants to do". (47) Watson uses italics to capture the mother's rising intonation and her emphasis.  This not only relates her indignation, but continues to make readers aware that David is listening at the door and is tuned into her tone. Furthermore, the interaction between David and his parents heightens the sense of secrecy surround Frank's actions and reinforces the nature of the forbidden acts.
Watson emphasises David's eavesdropping as he listens from outside about to hear "something you can't unhear". "Before everything changes."   He knows that the mother's accusations will completely change his impression of Uncle Frank and signal his complete loss of innocence.
David's getting of wisdom
Seeing Marie Little Soldier naked signals the beginning of David's journey from innocence to a knowledge of perversion. The innocence of his childhood is shattered by the knowledge that his uncle exploited his position as a doctor to assault Indian women. After hearing the accusations against Frank, he laments the fact that 'charming, affable Uncle Frank was gone for good'.
At first David's immaturity is evident as he is sidelined from the main course of events by his parents. He learns of his uncle's perverse behaviour through eavesdropping and their secretive whisperings imply a sense of shame attached to Uncle Frank's unspeakable crimes. He learns that he was first caught by Bud with "that little squaw down on her hands and knees".
When it comes to the crux, he cannot betray Marie and cannot lie about Frank's visit.  David soon loses trust in his Uncle, who he used to treat with respect and admiration. When Frank kills Marie, David becomes a witness. He informs his father that Frank had visited Marie shortly before her death.
Innocence to knowledge of perversion
David's world becomes contaminated by Frank. When he meets Ms. Schott or Loretta Waterman, he feels an impulse to ask what Frank had done to them while he examined them. He frets that he will lose all the things he enjoyed about his grandparents, such as his special relationship with his horse, Nutty. Nutty is kept on his grandfather's property and David worries that he won't be allowed to see his horse again.
Gradually, the parents no longer resort to whispers and it is assumed that David knows. Eventually, David is placed in a position of responsibility when he and his mother have to protect the basement from Julian and his cowboys. Wes gives him strict instructions not to let in either grandparent. "You don't have to say anything. Just don't answer the door." The struggle has exhausted Gail, who would prefer that Frank be released from the cellar; Wes refuses. "Maybe a jury will cut him loose. I won't. By God I won't." David comments: "My mother now represented practicality and expediency; my father stood for moral absolutism." As he loses his respect for Frank he gains a great deal of respect and admiration for his father because of his fight for justice.
David realises that all family members have been destroyed by Frank's crimes. However, after he commits suicide he expects that his death will help to heal the wounds. He becomes angry at the funeral that there is still an "unbridgeable gulf" between them.  He believed that to achieve anything from Frank's death it would be family unity.
As a history teacher, David is critical of the fact that the region's most dramatic, most sensational stories were not played out in public view but were confined to small, private places and were, therefore, not recorded. For his students of course, he keeps a straight face and pretends that the text tells the truth: the whole and unembellished truth.
Montana Essays:  Think about the Watson's views and values and his intentions
Watson suggests that bigoted views and prejudice can lead to a lack of justice and undermine legal processes. This may occur when those who are responsible for justice are driven by prejudice or subscribe to unfair stereotypes about individuals based on social or racial appearances.
Watson suggests that individuals or groups in powerful positions often misuse or abuse their authority to pervert the course of justice.   This often occurs when groups seek to intimidate or threaten others, and when they seek to defend their powerful and territorial "rights", often in violent ways.
Through the characterisation of Grandfather Hayden, Watson suggests that abuse of power is the biggest threat to justice. Julian has an intuitive sense that the office of sheriff is his natural right.  He adopts the feeling that his name is synonymous with power, authority, status, and privilege.
Owing to his sense of entitlement, Julien abuses his position of authority, and denies the Indians their fundamental basic rights to self-respect.
Wes Hayden has an intuitive sense of justice and a belief in absolute principles of right and wrong.  He reflects Watson's view that it is important for individuals to act according to their conscience.
Watson suggests that it takes courage to defend the rights of the victims, often against an outspoken majority, or against family members. It also takes courage to pursue justice when those in a position of power seek to defend their powerful and territorial "rights", often in violent ways.
Dr Jennifer Minter, English Works
To improve your persuasive and reasoning skills and written expression, see The Language of Persuasion: become an expert.