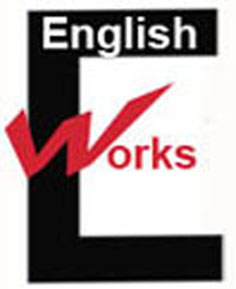 "Robyn Davidson's remarkable journey and her insights", by Dr Jennifer Minter
In her memoirs, Tracks, Robyn Davidson, recounts her remarkable journey as she traverses the Australian Outback from the Glen Helen Tourist Camp to Hamelin Pool.  In 1977, she trekked the 1700 miles through the hot sun with her four camels and her dog, Diggity, which took nine months in addition to the three years of preparation. According to Robyn, although the trip appeared to be a case of "inspired lunacy", there was a method to her madness, as she sought to "to test" and "to push" herself to the limits of survival.
For the complete set of resources (analysis of themes, characters, key ideas, essay plans and essays), please see Tracks (English Works) 
Throughout her memoirs, Robyn describes her goals, her expectations, her setbacks and challenges. According to Robyn, the purpose of the trip is to "unclog" her brain from the "extraneous debris" of a materialistic culture that she believes undermines one's ability to be truly free and independent.  Throughout her arduous journey, she confronts both physical and mental challenges that test her resilience and her principles, especially those relating to the funds from National Geographic that make her trip possible. Throughout her journey, she exposes herself to different "forms of consciousness" through her indigenous guides and accumulates skills that arise because of the extreme nature of her expedition.
The goal
Robyn states that one purpose of the trip is "to be stripped of all the social crutches"
"Nothing was as important as freedom": A sense of freedom: The paring away of social restrictions and customs
Robyn rejects the need to conform to social rules, regulations and expectations.  Robyn feels that, in society, people are trapped by a sense of obedience which limits and restricts one's individuality.  People are often stripped of their own sense of power. "Conformity is often in the interests of another person's power".
Survival: A test of self and personal knowledge
Learning to survive teaches her fundamental life lessons and gives her an insight into her "true" self. Robyn admits that "there is nothing so real as having to think about survival". (123). Robyn travels with just a "survival kit" consisting of the basic necessities of life.
The mental and physical demands of the trip
Each day is very demanding, both physically and mentally. A typical day for Robyn is to load up the 1500 pounds of "junk", walk 20 miles in the searing sun, unload the "junk", gather firewood, light a fire, cook a meal and clean up. (137)  As she suggests, it is very easy to become frustrated and extremely exhausted. Leaving Docker, she states that she is "more weakened than I had ever been".  (147) Earlier, after her encounter with the unpredictable Bub, and then completely exhausted by the demands of the trip, and the extra demands of Rick, Robyn enters "a new realm of exhaustion". She finds everything completely overwhelming. Once again, close to a breakdown, she finds herself weeping hysterically in her tent (138)  She learns that she must compromise with Rick if they are to survive.
("I had extended myself and I believed I could now sit back, there was nothing else the desert could teach me. And I wanted to remember all this.
Trip as inspiration for others
The "acres" of mail and the feedback from fans testify to the variety of  received interpretations that are beyond Robyn's control. The message from so many anonymous people was that "you have done something I would have liked to do, but never had the courage to try". (239)
She realises that in  many ways her adventure fulfils a mythical desire, because people love to believe in something. The myth was being created to fulfil a need – that those who aspire to greatness are "different, exception". "Because society needed it to be so" (237)