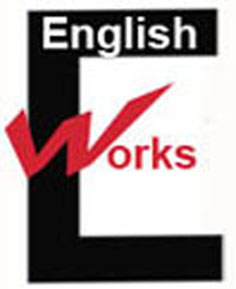 The aesthetic voyager: Alexander Supertramp and the rewritten story by Dr Jennifer Minter (2018)
In April 1992, Christopher McCandless walked into the wilderness north of Mt McKinley (Alaska). Four months later, his decomposed body was found by a party of moose hunters.
The "story" of Christopher's life is the subject of Sean Penn's film, Into the Wild, in which the director conjectures that Christopher eventually becomes the tragic victim of his colossal dream. Death by dehydration and starvation occurs after ingesting the poisonous sweet peas.
The film is organised into five chapters that represent the personal journey of the protagonist. These chapters also interweave Chris's relationships with his parents and with fellow voyagers to reflect Chris's  thoughts, reflections and personal growth.
The film opens with a quote from Lord Byron's poem that captures Chris's mindset as he pushes himself to the extreme limits of civilisation:  "There is a pleasure in the pathless woods, there is a rapture on the lonely shore, there is a society where none intrudes by the deep sea and music in its roar, I love not man the less, but nature more."
In numerous voiceovers, McCandless's sister, Carine, shares her love and her deep sense of grief at the loss of a brother, whom she admired as an extreme, idealistic risk-taker.
She acknowledges that he was an individual intent on writing the story of his life, and hopes, throughout her anguished days waiting for news, that McCandless is writing his ideal adventure story.
In the first chapter, Penn zooms in on McCandless cutting up and burning his bankcard. Carine reflects upon the symbolic breaking away that was "inevitable". She knows that McCandless would do it with "characteristic immoderation". And as she awaits news of his adventure, Carine hopes that McCandless is coming closer to his dream. She explains that he has been striving for something that has captured him since the time he wandered six blocks from home, in the darkness of the night, as a four-year old.
She hopes that one of the candy drawers that he has symbolically opened since will have "something sweet in it", but more than anything she hopes that he is not driven by resentment, but by pure, unadulterated adventure.
Since Carine has seen McCandless, he has paddled down the Colarado River to the Grand Canyon and "did the rapids" , canoeing down to the Mexican border. Undeterred by the 12 year wait for a licence, he remains one step ahead of the river patrol inspectors. Apprehended on the border without ID, he is accused of being a migrant, but wings it back to town, hopping freight trains.  As he tells Tracey, whilst at My God Hot Springs, "if you want something in life reach out and grab it".
McCandless's goal
Throughout the film, Penn features Christopher McCandless as the aesthetic voyager, who writes in his journal, determined to record his reflections of the "wild". Penn He also includes yellow handwritten notes on the screen which also reflect Carine's point that "McCandless was writing his story and it would have to be McCandless who was telling it".
Pursuing his goal of "ultimate freedom", metaphorically symbolised by the soaring eagle, Penn gives the impression that Christopher is indeed rewriting his life's story on his own terms and in his own words. He tells viewers, "I now walk into the wild."
As he etches his reflections in the wooden plank, McCandless explains, that he is "an extremist"; an "aesthetic voyager whose home is the road". He describes his goal in Alaska as:  "The final and greatest adventure" which is "a climactic battle to kill the false being within" and "victoriously conclude the spiritual revolution".
Penn opens the film with a verse from Lord Byron's poem which reflects the tenor of this aesthetic voyager's yearnings: "There is a pleasure in the pathless woods/There is a rapture on the lonely shore/There is society, where none intrudes by the deep sea and music in its roar/I love not man the less, but Nature more."
But this yearning, and the rapture, is punctuated by the mother's anguish as she startles in her sleep right at the beginning of the film. Viewers are immediately drawn into Billie McCandless's traumatic nightmare, as she gasps: "I heard him. I heard McCandless".
Her grief is palpable as she senses that her son is the victim of the colossal magnitude of his dreams.  Indeed, she will discover that he is the tragic victim of his stubborn idealism.
Searching for a moral core at the elusive edge of civilisation, McCandless finds a guide in authors such as Jack London, Henry Thoreau and Leo Tolstoy. He tells Rayney, rather than money and fame, "give me truth". In the same spirit of Tolstoyan renunciation, Christopher hankers for the "lonely shore" where "none intrudes".
In a spirit of anticipation, and elation, McCandless trudges towards his destiny in the Alaskan wilderness. After leaving the car, he initially gazes into the sky, wanders across the icy mountains, places his orange bonnet (a present from Janey) on the plank as a geographical marker and moves on up the ever-swelling icy slope of Mt McKinley. Amid the floating mist and the deepening fog of the clouds, McCandless becomes increasingly insignificant. Images of the infinite mountainous peaks and the high blinding white bulwarks of Mt McKinley, are juxtaposed with a close-up image of Christopher who hankers enthusiastically for a taste of "ultimate freedom".
Prophetic signs of doom: naïve and unprepared, rash and incautious
In many ways, Penn depicts this journey into the Alaskan interior is an encounter with the deep, vast lonely empty silence of a nature that mocks his every effort and that reminds him of the futility of life.  Right from the beginning, the encounter with a raw and inspiring landscape is fraught with danger.  In April 1992, Christopher wades across the Teklanika River unaware that two months later the river would swell to nine times its volume, becoming a deep violent torrent that will hem him in.
Christopher has a few last minute gifts such as the machete from Ronald Franz, and the boots from Gallien who dropped him off. He has books, but no map. It is as if he believes he is exploring unchartered territory but from the outset there are signs of society.
He stumbles upon the derelict bus 142 (by the Sushana River) which becomes his temporary abode. It has a bunk and a barrel stove, which Christopher lights, and Penn often zooms in on the blinding light of the fire to emphasise the life-and-death climactic battle for survival that becomes the hallmark of McCandless's adventure.  In the bus, there are the prophetic remains of a prior expedition – utensils, cutlery, a saucepan – which are incidental at the outset.
Throughout the chapters that focus on McCandless in the bus, Penn uses a variety of camera angles to zoom in on the tools of survival that become of vital necessity for this aesthetic hunter-gatherer. Depictions of wildlife such as the deer and the knife reveal the need for McCandless to rely on his wits and his hunting skills. However, McCandless is also aware of a moral conflict as he hesitates before shooting the moose. This is his first attempt at sustainable living in the wild. He lights the fire, and eats his catch.
Supertramp: self reinvention: alter ego; rejection
Etching his new name, "Alexander Supertramp, 1992" into his wood carving, McCandless realises his dream to become another.   The voiceover announces his triumph: "No longer to be poisoned by civilisation he feels and walks alone on the land to become lost in the wild". (And: "Two years he walks the earth … no phone no pool no pets no cigarettes".
In this regard, Alexander Supertramp becomes the imaginative alter ego of McCandless McCandless, the rewritten hero of his dreams.  The postcard to Wayne Westerberg appears in yellow handwritten script across the screen which is part of McCandless's story, "Greetings from Fairbanks… I'm prepared and have stocked all necessary comforts to live off the land for a few months … Might be a very long time."
In contrast to the anger that Christopher shows towards his parents, Penn reveals McCandless's affection for a string of surrogate family members. In his final postcard to Wayne Westerberg: "If you don't ever hear from me again, I want you know you're a great man".   During a convivial moment at the Cabaret while Christopher is working on his wheat farm in Carthage (South Dakota), Wayne becomes enthralled by the uncompromising nature of McCandless's dream – to encounter the blood and fire of the throbbing wilderness.
One of last to see Christopher, along the final route of his Alaskan journey, Ronald Franz sheds a lonely tear as he drops Christopher off 100 miles from his journey, early on the Sunday morning. Penn depicts a slow motion version of Christopher as he hazily and hesitantly draws away from the car. Their mutual admiration and respect have drawn the two soul-searchers together, and their parting is particularly poignant, given that Franz will never get to see his "treasured" grandson again.  Being at the "end of the line" Franz would like to adopt McCandless. "We'll talk about it when I get back from Alaska, Ron."
Franz was serving in Okanana in 1957 when his wife and son were killed in a tragic road accident, owing to a drunken driver, and whilst becoming hooked on whiskey ought to be the last thing, it was his first and biggest crutch.  He quit drinking and immersed himself in his workshop creating leather engravings.  Before long, Franz is teaching this substitute son the art of engravings.
Throughout their chance encounter, McCandless advises Franz to "move around" and to "make each day a new horizon". By engaging in "unconventional living" he believes we can discover the joy that God has placed in "everything and anything we might experience". We need "courage to turn against our habitual lifestyle"
There is a sense of mutual admiration as McCandless encourages Franz to make a "radical change": to get out of his lonely workshop and open himself to the wonder of the new, which he won't find "stubbornly" sitting on his butt.
Christopher believes that people often fail to take the initiative to change an unhappy or secure situation because they are conditioned to a life of security, conformity and conservatism. Security may bring peace of mind, but in reality, he believes there is nothing is more damaging to the adventurous spirit than a "secure future".   He must adopt a "helter-skelter style of life".
Only by rejecting conservative and materialistic values, will one be able to see the true purpose of life and enjoy "its incredible beauty".
Mr Franz wonders what McCandless is "running away from", but McCandless is quick to recognise their shared search, and their shared pain.  Franz is captivated by this "bright young man" who believes that God's joy is in everything "around us", and that the purpose of life is to explore its "wild enchantment".  At 23 years of age, McCandless assures the concerned Mr Franz that he does have a college education, but that careers are a "20th century invention", and that he is living a wanderer's life "in the dirt" by choice.
Likewise, Jayney, who hasn't seen her own son Reno for two years, states that "children can be pretty harsh when it comes to parents".
Prophetically, Franz attempts to reassure McCandless, as they enjoy the view at the top of the mountain, that joy comes through relationships.  McCandless tells Ron that he was "wrong to think the joy in life comes principally from human relationships." Ironically, McCandless cajoles Franz to keep going to the top, despite his lack of fitness, and Franz is heartened by his attempt.  The spiritual symbolism of mountaintops is evident as Franz tells McCandless that when you "forgive you love" and when you love "God's light shines on you". This is reflected in the ever-so blue brightness of the sky that the director captures during their most intimate moment astride the top of the mountain.
In the final chapter, entitled, 'The getting of wisdom", Franz drives McCandless the 100 kms to the end of the road, with some survival tools such as the machete, the fishing pole and the knife.  They leave at 3.30 in the morning, on 22 March 1992. At the end of the road, Ron tells McCandless that, as an only child of two only-children parents, he would like to adopt McCandless as a grandson .
As a nomad, McCandless's relationship with nature becomes an encounter with mystery and danger; it is a battle between physical necessity and moral imperatives.
Depictions of wildlife such as the deer and the knife reveal the need for McCandless to rely on his wits and his hunting skills. However, McCandless is also aware of a deep sense of moral conflict as he hesitates before shooting the mongoose. McCandless's emotion is palpable. The camera zooms in on his emotion; he hesitates and later records his momentous struggle: "Shot the mongoose …  fight of my life" This is his first attempt at sustainable living in the wild. He lights the fire, and eats his catch.
Another time, he searches his pad for instructions and notes about cutting the beast – so huge it nearly fills the frame.  McCandless's hands are swamped, immersed in blood, he hauls the beast to his cabin, and washes the blood off his hands – the hands that also fill the frame and dangle, from a disembodied figure that is all about survival.  The flies, the jarring chords of the violin reinforce the desperation of the struggle.
As McCandless seeks to reinvent himself, he seeks to erase the trace of his prior existence.  He cancels his letters – no forwarding address; which becomes symbolic of his determination to erase any traces of his former existence.  He makes sure that his parents do not receive letters and are unaware of his adventures.  His parents drive to Atlanta to try to find him and realise the futility of the search. It seems, that McCandless is determined to lose them
His parents drive to Atlanta to try to find him and realise the futility of the search. It seems, that McCandless is determined to lose them.   The Post Office Manager hands over the letters and the Flat owner informs them that McCandless had moved out at the end of May. I handed McCandless all the letters that had returned. It seems the staff at the post office had held the letters until August to "buy himself some time".
From the outset, the director emphasises McCandless's problematic relationship with his parents, Walt and Billie McCandless.  It becomes clear from the outset that Chris resents what he believes is his parents' corrosive influence, their morally bankrupt approach to life, to relationships and to business dealings.
Chris increasingly scorns their values and their goals and parental expectations. In fact, McCandless associates their ambition with the consumer culture that he rejects. So antagonistic does he become that he seeks to erase his family and his past, as tokens of the "false being" that he needs to eradicate. When Christopher John McCandless bounces onto the platform (with his proud parents watching on) to claim his College degree viewers are aware that this soul-searcher will not relish the moment for long.
In voiceovers, McCandless's dire warnings herald a litany of grievances towards his parents and he realises that he would like to tell them so many things: "She is the wrong woman, and he is the wrong man and together they are "going to do bad things to children" and these 'bad things" will make them suffer until they die. At the celebratory dinner, during which it becomes apparent that McCandless has the world at his feet, including a course at Harvard, his father reveals his gift to McCandless: a new car.  Typically, this gift infuriates McCandless ("Why do I want a new car") and the tension mounts. The eye-rolling of certain family members suggest this inflammatory discussion frequently occurs whenever McCandless expresses his distaste for conformity. He is offended by this accumulation of "things" and wishes that his parents wouldn't focus on material possessions.  As Carine notes, in this theatrical setting of violence, "we were the judges and the accused". The father's double life becomes the focus of acute agony as he becomes aware, unbeknowns to his parents, that he has discovered that Walt had another child with his "legal" wife, Marcia, after he started a family with his "mistress", and "secretary".  Measuring those around him with his rigid and unforgiving moral code, McCandless harboured a grudge.  In her voiceover, Carine explains the devastating effect on McCandless. She states that their father's denial of his previous marriage and other son "struck at the core of his identity," and "made his entire childhood seem like fiction."
He later tells Wayne Westerberg, that he is escaping, searching for "blood and fire".  At the core, he is motivated by a desire to escape hypocrisy – the double standards of his parents, and "politicians".
Another surrogate mother, Jan Burres hasn't seen her son Reno for two years and notes, " children can be pretty harsh when it comes to parents".
McCandless and family
Driven to the edge of civilisation by Gillian, he gives him the pair of boots, and tells him "if you make it out alive give me call".  The camera zooms in on the dilapidated bus that will become McCandless's home until his death – a period of a few months. The lonely "hello" and McCandless's catcalls ("is there anybody there") rebound upon the hostile mountain peaks, and reinforce his extreme isolation.
As McCandless role-plays a scene with an imaginary bus driver, viewers get the impression that, according to Penn, the loneliness begins to affect his sanity. Viewers sense that this monumental "climatic battle to kill the false being within" is more than just a duel with an imagined, or real, enemy. He eventually becomes "trapped in the wild" The wild and roaring river, the orange beanie is the marker by the river,  as he  exposes himself to the river's raging torrent, he grasps the beanie that he was given by Jan Burres.
This descent into the wilderness, and the desire to become "lost in the wild", leads to obvious physical and mental changes.  He becomes physically weak because of his inability to source food during the extreme summer months and his hallucinations eventually reflect the poisoning from the sweet pea seeds.
McCandless's end/death
Penn re-imagines the final days of McCandless's life in the Chapter entitled "Getting of Wisdom". On Day 100, McCandless is in the "weakest condition of his life" owing to the poisonous plants. He is indifferent to the bear that sniffs and snorts his skin-and-bone body as he stands half naked in the snow.
He checks out the swelling Teklanika River and realises that it is impossible to cross. Previously the river had been an icy, knee-deep creek, but owing to the thawing glaciers of the Alaska Range, it becomes a thundering, cascading river.  As Christopher scrambles to the high ground and surveys its swelling banks, the camera pans across the murderous tumbling torrent. The writing on the black screen announces McCandless's alarm: "Disaster .. Rained in. River look impossible .. Lonely scared."
As Janey prophetically reminds him, "you can't entirely depend on leaves and berries" and he finds to his peril that the berries can be poisonous.  Driven by the compulsion to call "everything by its right name", McCandless becomes a captive of the subtle difference between an 'edible' wild potato root and an inedible sweet pea root. The shocking consequences are announced to viewers as Christopher struggles to read his book on "Flora and Fauna": paralysis, poison and nausea. If untreated, it will lead to starvation and death.  Ominously, Penn depicts McCandless as he increasingly tightens his leather belt.
On numerous occasions, the camera zooms in on the red book, Doctor Zhivago, that obsesses Christopher during his dying days. It is by one of his favourite literary mentors, Boris Pasternak, from whom he realises that it is important to "call each thing by its right name". He also borrows the quote, "happiness is real when shared", which he scribbles across the page, thus summing up his sorrow as he realises he is indeed "trapped in the wild".
As Penn focuses on the emotional turmoil of McCandless's final days, he includes a sequence of images relating to Ron Franz, his surrogate father, and then his own father, Walt . A lonely tear rolls down Franz's face as he explains his desire to adopt him as a grandson. Penn switches to the final images of McCandless's father, who appears just as heartbroken, shell shocked and emotional as he sits on the road, his blue eyes dominating the screen. All three seem to be united by a common realisation that extreme loneliness is not the height of true happiness.
As he hallucinates, and as the screen seems to revolve in circles, McCandless imagines reuniting with his parents. He asks: "What if I were smiling and running into your arms". Penn zooms in on the broken window of the bus which becomes McCandless's narrow outlook on the world as he lies almost paralysed on the floor. In the clouds there is a streak of light, as if affording him a vision of happiness. He asks his parents, "Would you see then what I see now?"
The narrative comes full circle as McCandless's tears, and final gulping, seem to echo his mother's scream at the beginning of the film.  There is also a sense that his mother's agonising nightmarish scream, which hangs heavily over the film from the opening sequence perhaps also reflects an intuitive maternal bond that McCandless rejects to his peril.
As he fulfils his intention "to call each thing by its right name", the narrative comes full circle from Alex Supertramp in May 1992 to his last etching in August 1992 : Christopher Johnson McCandless .
The drum roll announces his death, and a wide-angle camera view shows the bus receding and an ever swelling river.  The final image is of the "real" Christopher McCandless. It is an undeveloped image of self that was found in his camera when the moose hunters discovered his body two weeks after his death.