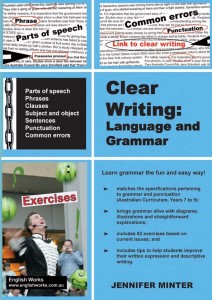 Clear Writing: Language and Grammar provides students in Years 7-10 with an excellent written foundation.
ISBN: 978-0-9808397-1-5: $18.95
Matches criteria in the Australian Curriculum
CHAPTER 1 enables students to confidently identify the parts of speech in order to avoid common grammatical errors. (Different types of nouns, pronouns and verbs; the difference between adverbs and adjectives as well as prepositions and conjunctions.)
CHAPTER 2 helps students distinguish between different types of phrases and clauses, sentence types and sentence structures. They will learn to identify subject-object and verb-object constructions and the link between clauses and types of conjunctions.
CHAPTER 3 builds upon the knowledge of phrases and clauses to outline the rules relating to punctuation. It covers the differences between a comma, semicolon and colon; focuses on the use of apostrophes and speech marks and encourages students to quote correctly and use embedded clauses for stylistic purposes.
To purchase: click here. Cost: $18.95 (free postage)
See Sample Pages and the corresponding Suggested Responses
See examples from workbook: "Adjectives enliven your writing" and Revision Tasks.
Each chapter has extension activities/online support. (See Grammar Support)  See sample pages of our "Writing Better Sentences" (available on e-book).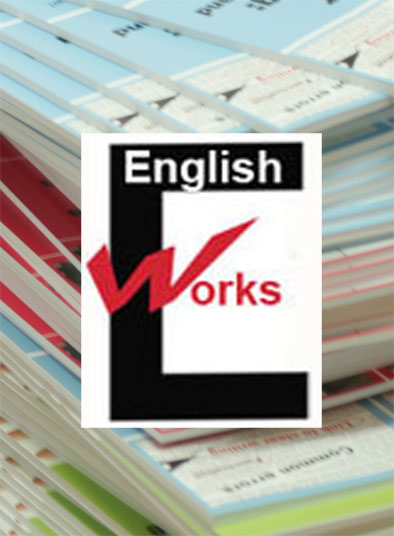 The English Works Pack ($95): Includes:
a copy of each of the five workbooks (Techniques of Persuasion, The Language of Persuasion: become an expert; Arguments and Persuasive Language: an essay-writing guide; Better Essays and Persuasive Techniques and Clear Writing: language and grammar).
See Slideshow: How a knowledge of grammar can help