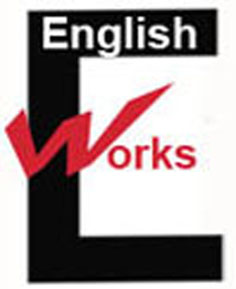 The Curious Incident of the Dog in the Night-time, by Mark Haddon
"Christopher Boon: An outsider with a difference", by Dr Jennifer Minter (English Works Notes, 2017)
Firstly, think about how Christopher Boon is rendered an outsider because of the disabling qualities of the condition known as Asperger's syndrome. However, as Mark Haddon shows in a book that refuses to label, Christopher's limitations also become the source of his strength.
Typically, people with Asperger's syndrome have an impaired imagination and are emotionally and socially challenged. For example, Christopher approaches emotional situations in a very logical way and analyses them without imagination and without emotional import. He admits that he "finds people confusing" because they are often ambiguous and complex. In contrast he likes dogs, because "you always know what a dog is thinking."
And, on a basic level,  Christopher's disability limits his understanding of himself. He knows what makes him secure and what terrifies him. For example he has a phobia of certain colours. He refuses to eat or touch anything that is yellow or brown. The number of red and yellow cars in a row decides what sort of a day Christopher is going to have. If there are between three and five red cars it makes it a "Good Day through to a Super Good Day". At the same time four yellow cars in a row makes it a "Black Day". On a "Black Day" he cannot talk to anyone and sits by himself. Christopher's reasoning for this is that, "There were other ways of putting things in a nice order. And that was why I had Good Days and Black Days." Ironically, this is not characteristic of Christopher, as there is no logic in the number of cars in a row that appear.a
A mathematical mind
Haddon incorporates diagrams and graphic images in the text to convey Christopher's graphical and systematic method of processing information and sensory data. In Chapter 3, Christopher reveals that he can understand straightforward and obvious emotions like happy and sad, but not shades of grey and not multiple or fast-changing mood swings.  Even when Siobhan drew the faces, (images of which Hadden includes in the chapter) Christopher is unable to identify the emotion if it is neither sad nor happy. In order to try to "read" people's faces, he keeps Siobhan's piece of paper in his pocket but because, he explains, faces "move very quickly" he is unable to interpret a person's swift or constant change of expression. The only way he can try to tune into people's feelings, is to ask them "what they mean". As Hadden suggests, Christopher is emotionally isolated, which leads to social confusion.
Furthermore, Haddon uses graphic images and lists to capture Christopher's manner of thinking.
Haddon explains that Christopher copes best with situations and experiences when things are orderly (32). . For instance Christopher has a very rigid timetable. Christopher is intransigent about his timetable and refuses to make changes:  "I like timetables because I like to know when everything is going to happen."
Subjects such as Maths and Science follow an explicit order and Christopher enjoys discussing mathematical concepts, such as prime numbers. He finds Maths interesting because "they are like life". "They are very logical but you could never work out the rules." (15) He equates a name to letters, giving each letter a value from 1 to 26. "Mr Jeavons asked me whether this made me feel safe, having things always in a nice order and I said it did." (32)
Christopher's grandmother also has "pictures in her head" but unlike Christopher's, her pictures "are all confused, like someone has muddled the film up and she can't tell what happened in what order, so she thinks that dead people are still alive" (99). Contrastingly, we learn that Christopher's approach to people and to events is systematic.  Christopher lacks spontaneity and  copes best with situations and experiences when things are orderly and predictable. If a situation appears chaotic he needs to simplify it and rework it from a logical and familiar perspective. When his mother is apparently in hospital, Christopher is more concerned about the food she is eating.   He wants to visit her, "because I like hospitals. I like the uniforms and machines."
Such a reductive approach helps to overcome Christopher's anxiety which surfaces when he suffers from sensory overload. In such cases, he prefers to think sequentially and logically. He invents noises such as "groaning", "when there is too much information coming into my head from the outside world" (8).  During particularly stressful situations, such as acute overloads,  Christopher even becomes violent. When the policeman overloads him with questions and information about the dead dog, Christopher rolls back on the lawn "groaning" before striking the policeman (9). "And this is when I hit him" (9).
Emotional shortcomings
Christopher is emotionally challenged, and has difficulty understanding emotional complexity.
Christopher lists as a "Behavioural Problem" the fact that he does not smile, or notice "that people are angry with me", or he says "things that other people think are rude". He thereby often misconstrues, or undermines unwittingly, many politeness conventions and sensitivities that are ingrained in most of us from childhood.
He interprets gestures and comments very literally. He fails to understand emotional nuances and the sensitivities of human interaction. He believes that "imagining an apple in someone's eye doesn't have anything to do with liking someone a lot." In the same way, he takes stranger danger, taught to children during primary schooling, very literally and applies it on the old lady, Mrs Alexander, saying that "I'm not allowed to talk to you."
Some things cannot be reduced to diagrams and for this reason human contact terrifies Christopher. He cannot understand or read people's emotions from a simple diagram and this bothers him:  "It was very difficult to decide which of the diagrams was most like the face they were making because people's faces move very quickly" (3)
Together with his parents, they have devised a method of "spreading fingers out in a fan" to indicate love.  When his father visits him in the police cell, his father wants to hug his son. Christopher concedes "I do not like hugging people, so we do this instead, and it means that he loves me."  Christopher even becomes violent when touched.
Christopher is insensitive to emotional contexts and misunderstands the (emotional) relationship that develops between Mrs Shears and his father after his mother's absence. He believes that Mrs Shears cooks for them because she doesn't have to cook for Mr Shears any more. "And also father said that she needed company and didn't want to be on her own." (54)   Christopher also misunderstands Mrs Shears' emotional reaction to the death of Wellington. He doesn't understand that when someone dies an individual's emotional reaction does not revolve around statistics.
Mrs Shears is extremely angry with Christopher snooping around her lawn. When she sees Christopher in her garden she screams, "What in fuck's name have you done to my dog?" Christopher thinks he is doing her a favour by finding out who killed Wellington but his pseudo-detective work is exacerbating her grief.
The narrator's voice
Whilst Haddon encourages readers to see the world through Christopher's autistic mindset, as a first-person narrator, he is often unreliable. What we cannot see, Christopher suggests, is special and attracts, "because people always think there is something special about what they can't see". (148)
He does not filter or interpret his experiences, but relates them spontaneously. His perception of events is skewed or biased; observantly, he tells us what happens but not what it means.
Christopher explains that he does not intend to write a "funny book", which indicates to his readers that he has difficulty interpreting humour.   He explains that a  joke, such as "his face was drawn but the curtains were real", may have three meanings. Any words with additional meanings or with connotations can lead to an overload of information and make Christopher "uncomfortable" and anxious.  He states that "it is like three people trying to talk to you at the same time about different things".
Whilst he struggles to understand figures of speech, such as puns and metaphors, Christopher does resort to some similes to understand his predicament – especially those with a literal meaning. He describes the policeman's fast-paced questions as confusing. "They were stacking up in my head like loaves in the factory where Uncle Terry works. The factory is a bakery and he operates the slicing machines. And sometimes the slicer is not working fast enough but the break keeps coming and there is a blockage. I sometimes think of my mind as a machine, but not always as a bread-slicing machine." (8)  "And this is why people's brains are like computers. And it's not because they are special but because they have to keep turning off for fractions of a second while the screen changes."
Whilst Haddon encourages readers to see daily life through the narrator's mindset, he also uses his voice to criticise the foolhardiness of those who are supposedly wise and sane. Christopher suggests that people "break rules all the time", such as his father who breaks the 30 mph speed limit on the highway. More seriously, the Bible's commandment, "thou shalt not kill" is undermined by historical violent struggles representing the Christian faith. "There were the Crusades and two World Wars and the Gulf War and there were Christians killing people  in all of them." (38)
At times Christopher suggests that he does not understand idioms or metaphors, such as "other people's business". "It's brass monkeys out there", "Let's rustle up some tucker" (35) He seeks to deconstruct such metaphors in a literal manner. However, he uses literal and practical similes to explain his own logical thought processes such as his aversion to overload, to the rapid fire of the policeman's questions. "He was asking too many questions. They were stacking up in my head like loaves in the factory where Uncle Terry works." (8)
Language, Truth and Lies :  "I do not tell lies." .. It is because I can't tell lies." (24)
From the outset, we learn that Christopher likes dogs because they are reliable, constant, readable and predictable. They have  "four moods". "Happy, sad, cross and concentrating." Most importantly, dogs are "faithful, and they do not tell lies because they cannot talk". (4). And again , "I cared about dogs because they were faithful and honest" (6) Haddon hereby foreshadows the father's deceit that will alarm Christopher and undermine their relationship.
Just as Christopher is obsessed with dogs, so too is he obsessed with the "truth" and with honesty, and for this reason his father's "lies" are particularly disconcerting. Christopher knows that he often tells a "white lie" which is being selective with regards to the information one imparts. (62).
"I did it for your good Christopher": Lies and truth  ("Mother died 2 years ago") 28
Christopher equates truth with love and bases his trust in people on whether they lie to him. "He always tells me the truth, which means that he loves me." But Christopher has trouble separating truth from fiction. When he discovers his father's deception he says, "I couldn't trust him… because he told me a lie about a big thing." He emotionally disintegrates and is unable to recognise the complexity of his father's dilemma. He escapes to London in fear of his life. He believes his father is just as capable of killing him as he is of killing Wellington. ". Because of Ed's actions, Christopher's familiar environment collapses: "I felt giddy, it was like the room was swinging from side to side as if it was the top of a really tall building." See his father's confession (150)
He explains to  Christopher that his emotions and revenge got the better of him. He knows that he should not have expected so much of Mrs Shears, but he was lonely. He knows that he had unrealistic expectations but he thought it would be nice to have someone to help take care of the house.  He is offended and hurt painfully by the fact that Mrs Shears cared "more for that bloody dog than for me, for us". The dog became "bloody schizophrenic".
Father admits that "when that red mist comes down" he, too, becomes violent and aggressive. He admits, "we're not that different, me and you".
When Judy and Ed confront each other towards the novel's conclusion, Ed is highly critical of Judy's lack of involvement in Christopher's life, arguing that he "looked after him when he was ill… [And]… went to school every time he got in a fight," while she simply "wrote him some fucking letters."  His mother is angry that she was treated as "dead" and that his father tried to "wipe me out".
Why does his mother leave?
Christopher's mother tries to honestly reveal her difficulties to Christopher. She reveals her problems in a series of letters which unfortunately remain hidden from Christopher for a long time. Her letters show poor spelling. They are written as she speaks in stream of consciousness style of writing (long complex sentences), which tends to reflect her confused state of mind as well as her exasperation and frustration and her inability to cope.
She admits that she reached breaking point one day when she was shopping with Christopher. He took fright with all the people in the shop and started to crouch down and put his hands over his ear and he became disruptive. Christopher wouldn't let his mother touch him and he started shouting, screaming and banging with his hands on the floor. He knocked two mixers off the shelf which the mother had to pay for.
Although Ed has always been patient, his mother loses her presence of mind more readily.  She is more volatile and hits the father during a family argument. Defeated, "we stopped talking to each other" because they feared it would always end up in an argument.  "And I felt really lonely". To add insult to injury, Ed calls her "stupid".  "He told me I was being stupid and said I should pull myself together and I hit him, which was wrong, but I was so upset." (134).
"And I remember that night I just cried and cried and cried and your father was really nice about it at first. He made you supper and he put you to bed … " However, the father's patience runs out and he calls the mother "stupid". This was the first of many arguments, because of the stress of having Christopher.  Out of loneliness, she developed a relationship with Roger because he listened and made her feel less lonely.  (134/135) It also becomes apparent that she suffers from depression.
Trip to London and what that reveals about himself?
In a perverse and ironic way, the lies create an opportunity to grow and to develop, coping with adversity along the way.  He manages to navigate through London and catch the correct trains. The noise and commotion of the train station was difficult for Christopher but he calmed himself by saying, "Left, Right, Left, Right… which Siobhan taught me to do to make myself calm."
Packed in the train, he feels claustrophobic and overwhelmed by his fear of physical contact. The roaring of the train makes him feel "sick and I felt the feeling like a balloon inside my chest and it was so big I found it hard to breathe".
Hope and personal growth
When he finally returns home, Christopher shows a new level of understanding and self-confidence. This has come about by leaving his comfort zone and by venturing into unfamiliar territory. He has come out of it with greater expectations of himself and it is likely he may continue to set higher goals.
Christopher's positive attitude is shown when he outlines his goals for the future, "And I know I can do this because I went to London on my own, and because I solved the mystery of Who Killed Wellington? and I found my mother and I was brave and I wrote a book and that means I can do anything." He is confident that the most important thing in his life, achieving his A levels, is within his reach. And more. He plans to study physics. There are also signs that he will regain the trust with his father. He helps him in the vegetable patch and their dog, Sandy also brings them closer together.
The father seems to get some satisfaction out of the fact that Christopher finally answers and tells him he did well in the exam. "Thank you… I'm very proud of you, Christopher. Very proud." Typically, Christopher resumes watching the television, seemingly unable to process the depth of emotion.
See a typical student's essay written with my assistance: Christopher's limitations and his strengths
For Year 9 and 10 students: please see The Language of Persuasion: become an expert.
For maximum benefit, please purchase Become an Expert to access our free Online Study Program