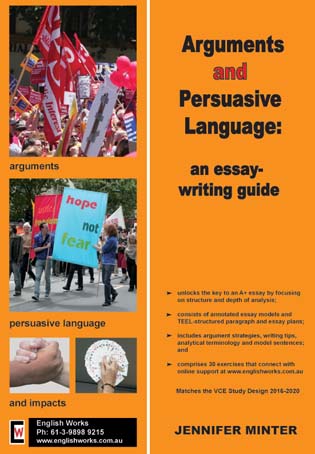 Workbook and Online Study page: See  Arguments and Persuasive Language : an essay-writing guide.
VCE Students; Keeping up-to-date and ahead: unlock the key to an A+ essay.
Ernie Dingo, who performed in many of Jack Davis's plays, writes: "We are not/ Strangers/ In our own country/ Just/ Strangers/ To a European society/ And it is hard/ To be one/ When / The law/ Is the other."
Jack Davis, Noong-ah, was born in 1917 in Perth; his mother was taken from her tribe in Broome and reared by a white family; his father, William Davis, was also removed and reared by whites.  Davis grew up in Yarloop, in a big family of 10. According to Aboriginal poet Kevin Gilbert, Davis's mother displayed grace and courage and a self-sacrificing spirit.  Jack had eight years of education in public schools, then worked as a mill-hand, an engine driver, boundary rider and drover which brought him into contact with the tribal people and afforded examples of the everyday treatment and victimisation of the First Australians.
 No Sugar received standing ovations when performed in Vancouver and Edinburgh in 1986.
"The native must be helped in spite of himself".
No Sugar by Jack Davis was first performed as part of the Festival of Perth in 1985 to great acclaim. Throughout the play, Davis depicts the First Australians struggling to survive in sub-human conditions on an Aboriginal Reserve in the 1930s. During the depression, life is particularly difficult for the Munday and Millimurra families who are controlled by apartheid-style policies.  Davis uses a variety of dramatic literary techniques to depict their struggle to survive in a hostile white culture, which treats them as "incompetent savages". That they often speak in their own language helps Davis draw attention to their cultural differences and their alienation from mainstream culture.
Those in a position of power and authority treat the First Australians with contempt and do not provide humane and decent opportunities for them to improve their sub-standard living conditions.  They believe that these "blithering stone age idiots" need to be civilised in order to take their place in mainstream, white society. The constant references to dirtiness, laziness, violence, and drunken, criminal behaviour are used by white "civilised" people to reinforce and justify their discriminatory policies. In this regard, Davis explores the consequences of the dispossession of the aborigines which culminates in a farcical depiction of the Australia Day celebrations.  These celebrations place a strong emphasis on the (main) story of the pioneers and overlook the cultural life, spirituality and history of the First Australians.
The attitude of the "uncivilised" savage is critiqued by Davis in the play from a variety of perspectives.
Davis focuses our attention on:
the stereotypical attitudes of the indigenous "savage" held by those in positions of power as well as by ordinary members of the white community; he shows how these views entrench prejudice; the Seargeant who is of the view that the aborigines are "best left to keep to themselves" reprimands Milly: "Your trouble, Milly, is you got three healthy men bludging off you, too lazy to work". (16); the white citizen opposes a reserve at Guilford Road because he "wouldn't be able to go out and leave his wife home alone at night" (15)
the social and historical context, which makes it difficult for Aboriginal Australians to earn a decent and honest living and to counter these stereotypes;
the hypocritical attitude of those in power who exploit the First Australians in convenient and contemptible ways. Note at the beginning the reference to the 30 girls (out of 80) who have returned pregnant from the Moore River Native  Settlement. (15)
Real-life hardship of Indigenous Australians
Jack Davis opens No Sugar with a scene depicting typical daily life on an Aboriginal Reserve in 1929, which consists of a blend of lifestyles.  David and Cissie Millimurra play cricket with a "home-made bat and ball", Jimmy sharpens an axe "bush fashion" and Joe reads the newspaper "falteringly". Life is rudimentary, difficult and makeshift but they are spirited and resourceful.
Joe's inability to read fluently reflects the First Australians' struggle with the language of the dominant culture – a struggle that Davis would suggest dooms them to second-class status. Although their literacy levels are poor, the government is reluctant to provide them with a decent education.  (As Mr Neal suggests when the Sister wants to start up a library, "A little knowledge is a dangerous thing" (90).)  Additionally, the children struggle with racism at the Northam school (note the reference to the apples.) "The ding always sells us little shrivelled ones (pies) and them wetjala kids big fat ones" (10) Furthermore, Joe's recount of the commemoration of the pioneers as relayed in mainstream news reports captures the dominant White Australian historical narrative that marginalises the history and culture of the First Australians.
Davis depicts the Millimurra family as subject to the vagaries of government decrees and its policies of segregation.  During the 1930s, Aboriginal Australians caught co-habiting with whites in a loving relationship were savagely punished. There were pass laws and curfews. They were restricted from being near any town after sunset on the pain of imprisonment or death. (See note on "social context".)
The First Australians hunt for food when they can, because there is no meat; they often have to "barter" for goods and food because their rations are insufficient and they are often not paid for a decent day's work. They rely on damper and lack sufficient blankets (which contributes to Cissie's ailment). Milly discusses the need of patching up the dilapidated tin house which is "colder than the North Pole" hoping that "that old baldy" (the rations policeman) will "cough up with some more blankets".
The language and cultural divide
Jack Davis reinforces the consequences of the government's harsh, discriminatory policies that indirectly reduce Aboriginal Australians to criminal activities often through no fault of their own.  As Davis shows, it is difficult for them to maintain their cultural life style because of their reduced access to rivers and streams and the changing landscape.  Granny cannot grind the jam and wattle seeds (a substitute for bicarb soda) for the damper. Gran remembers gathering a huge bag of seeds, but now the wetjala have cut down the trees and they are difficult to find. (16) And yet, the ration system is insufficient. Their social welfare benefits are considerably less than that of their white counterparts. The Sergeant informs them that there will be no meat as there's a "bloody depression" on.   Instead, "fat is classified as meat". They can catch "roos and rabbits". Joe finds quandongs to eat on the trip back to Northam.
Consequently, and despite the Government's predicted state of "prosperity", Jimmy has to steal turnips to add to the rabbit stew (21)  and "snowdrop" to survive. (He has been in jail four times for "drinkin, fightin' and snowdroppin'" (taking clothes off the clothes lines).   They plan to catch a sheep from Old Skinny Martin's farm.
Injustice: treated as second-class citizens
The White man's paternalistic attitude to the aborigines.
The official treatment of the aborigines is based on the premise that as savages they need to be "civilised" in order to become decent and worthy Australians.
At the Settlement, Mr Neville spouts the typically paternalistic spin that suggests the natives should be "fortunate" for their shelter and provisions, especially during the continued depression that is plaguing the state.   The whites believe that Aboriginal Australians should live and behave "like whites".
Mr Neville condescendingly tells them that they should be "preparing yourselves here to take your place in Australian society, to live as other Australians live, to live alongside other Australians" (92) Accordingly, they must "shoulder the responsibilities of living like the white man. (Hence the symbolism of the hygiene throughout the play.)
Sergeant Carrol's attitude is typical of law-enforcement officers who believe that Indigenous Australians are lazy and never put in a decent day's work. They should pay for their "luxury items".  Typical of their off-the-record banter, the Constable and Sergeant talk about poisoning the "natives": it is "too late to adopt the Tasmanian solution" (39.)  The Sergeant's philosophy and attitude is that the "natives (are) best left to keep to themselves".
Joe is apprehended under Section Twelve of the Aborigines Act for absconding from Moore River Native Settlement (79)
Aboriginal Australians are treated as second-class citizens. The stage directions draw attention to the sign in the office which says, "Government of Western Australia, Fisheries, Forestry, Wildlife and Aborigines".
Indigenous languages
The use of Aboriginal language authenticates their experiences and seeks to tap into their views and values/mindset.
It shows the diversity of their own culture and the extent of their alienation from mainstream culture and norms.
The Millimurra family often speak in their own language which shows their unique relationship to culture, land and lifestyle. Many indigenous terms are used to authenticate their experiences (such as "inji sticks", the "gugha", the "jeering meear"); these expressions capture their unique relationship to land and reflect their diverse cultural systems ("mummari" and "boolyaduk")  and lifestyle customs. (Their use also reinforces Davis's point that many indigenous terms simply do not have a corresponding word in the white man's language, because of cultural and lifestyle differences. They cannot be translated.)
Gran often uses terms from her Nyoongah (South West) Language group. This is very significant as it shows that she proudly represents her authentic indigenous culture.  She also speaks in Aboriginal English which reflects her need to blend the two cultures.  ("He give you six months.")  The use of both these languages reflects cultural differences. It reflects their priority as First Australians.
Gran's poignant song in her South West language at the close of the play suggests that the indigenous culture and language will survive as long as the First  Australians have the courage and pride to defend their cultural heritage, and to remember the heroic struggles of their ancestors
Furthermore, audiences are invited to identify with the alienating affect of a foreign language with which the First Australians have to deal on a daily basis.  This alienation is also exacerbated by their lack of access to education.
The ration system
Davis shows how the ration system is designed to control and humiliate Indigenous Australians.
The ration system reflects the patronising attitude of the government; the government relies on the ration system to justify their heavy-handed policies and systems of control.
According to Davis, the First Australians are completely dependent upon Government rations and yet the government restricts these arbitrarily.  Milly and Gran constantly lament the reduction in soap rations (16) although the Sergeant gives Granny her "stick of nigger twist" (gnummarri)  When Joe returns to Northam after his stay in the Settlement, Sergeant warns Joe that he cannot camp at Government Well; there are no longer any rations.  (76-77) "Northam is no longer a ration depot" now that the natives have been "shifted out". Joe reminds him that they were "booted out" (75).    Mr Neville is constantly cost-cutting.  He believes they should possibly cut the supply of meat in their rations.  Soap has already been discontinued.   The Sergeant believes that they should pay for their "luxury items".
References to hygiene
The constant references to hygiene reflect the prevailing mindset that the First Australians are unclean and "dirty savages" who need to be civilised.
Davis again encourages the audience to understand the Millimurra family's struggle with hygiene owing to sub-standard living conditions and reduced rations.
Also, in many cases the family uses their own medicinal resources that are unfamiliar to white culture, but not necessarily inferior.
The constant references to hygiene and the soap rations reinforce Davis's point that white dogma (policy) typecasts Indigenous Australians as unclean "savages" who need to be civilised and reminded to wash. Right from the opening of the play, Gran and Milly are preoccupied with cleanliness and are dismayed at the restriction of soap in their rations. (The Seargeant tells him, "I'm afraid that soap is no longer included as a ration item". (p. 16). The stage directions state that David removes his shirt for Milly to wash. "She tugs it off him and swaps it for a clean one".
After the birth of the baby, the matron encourages Gran to use "clean cotton wool and baby powder and Lysol soap" (98) and yet Gran has had a great deal of experience with childbirth; she uses the "live" firestick and ashes to great advantage to clean the afterbirth.  (Just because she does not adhere to the "white man's" system of hygiene, Davis would suggest, does not mean that they are unclean "savages".)  "I got you a little Noongah" she triumphantly exclaims as she gloats proudly after the clean "belly button". It is "just like your daddy's" which suggests that Gran is an expert mid-wife and her experience stands the family in good stead.
There is also a suggestion of humour in the constant references to the First Australians who must be given "some practical training" and who must learn to wipe their noses and be given more handkerchiefs (18).  The subtext is that the officials must "inculcate such basic but essential details of civilised living" and they will soon be able to "take their place in  Australian society" (18). Davis suggests that their hypocrisy is breathtaking especially as the government keeps reducing their soap rations.
Despite attempts to humiliate Milly and Gran, they proudly wash their clothes as best they can, and are quick to complain about the reduction in soap rations.
(Despite their humiliating conditions, Davis depicts a pompous Mr Neville, who is quick to remind Indigenous Australians of their need to "shoulder the responsibilities of living like the white man. (92))
Humour
Davis's humour often provides a sense of relief from the relentless hardship and persecution.  Characters like Gran are resourceful and show amazing strength to withstand adversity.  Gran is good humoured despite the hardships she faces daily in her struggle to keep the family together and in her attempts to provide Cissie and David with an education.  Jimmy suffers from the debilitating effect of alcohol and often appears sentimental and maudlin. He stumbles over the bike which David has been trying to fix all day, which precipitates the fight.  Gran separates them, grabbing "both by the hair and pulling viciously".  Humorously, she "falls on her backside".
Members of the family are spirited and often give "lip" (58) to the officers as they seek to maintain their dignity and pride in very difficult circumstances. Milly pours the alcohol on the ground as Jimmy sits defeated, "sick in the bloody head". He "groans" (25). The Constable tells Gran, "I don't want any lip from you" (37), implying that she like other family members, are inconvenient rabble-rousers or troublemakers. She mocks the Vicar who gives them no help.   At one stage when Jimmy is arrested, yet again, he states that he prefers to walk in front of the sergeant because he does not trust him.
Comparison with Frank Brown:
Davis constructs the character of Frank Brown to show how the aborigines are at greater risk and more disadvantaged than their white counterparts during the depression.
This depiction also enables Davis to criticise the Sergeant's attitude — that the indigenous Australians are just lazy and do not want to work;  Davis challenges the audience to question just how much harder it is for indigenous people who also must also battle discrimination.
Through strategic comparisons with other itinerant workers and victims of the depression, such as Frank Brown, Davis shows how Indigenous Australians suffer a far worse fate.  Owing to their disadvantaged social status their problems are magnified and they are more easily exploited. White unemployed people get 7 shillings per week; an Aboriginal Australian gets 2 shillings and fourpence per week.   The Sergeant's attitude is typical of law-enforcement officers who believe that the "natives" are lazy and should do a decent day's work.
Frank Brown is also suffering difficulties with work and has to keep his wife and two children with her parents in Leederville while Frank looks for work (12). Frank has not sent money home for six months. He cannot "even raise a train fare to Perth to see them".  As Frank puts his "cigarettes away", the stage setting changes to Mr Neville's office, and Miss Dun, his secretary, has a similar story about her own brother.  His wife and children are staying with her, while he sells wirelesses, "door to door", in the South West.  She is trying to sell his motorcycle because he has only sold "one (wireless) in three weeks".  (13)  If unemployment is tipped to reach 30 per cent, then Davis shows how the aborigines will always be the worst affected.
Frank bemoans the  "gubmet" because he had a couple of bad seasons and lost his farm. But as Jimmy points out, at least they can walk down the street after sundown. (23) In contrast the aborigines suffer hardship and discrimination. Jimmy lists the restrictions: 'they aren't allowed to go down the soak, not allowed to march" and in the stage directions, "mimes handcuffs and goal" (23) to suggest that the slightest infractions will lead to incarceration. (See "social context".)
Depression: Unemployment in the West is tipped to reach 30 per cent.
Institutionalised racism
The First Australians are treated as second-class citizens. They are belittled and humiliated — constantly. Mr Neville treats Jimmy with contempt when he is trying to get his train fare to return home. He is forced to wait until Mr Neville finishes his trivial conversation even though Jimmy may miss the train. "He can wait" says the scornful Mr Neville as he reads the newspaper and converses with the Constable about sport.  Davis notes in the stage directions, that Mr Neal throws the tobacco contemptuously on the floor to Billy who must search for the runaways. (68)   Mr Neal refers to him as a "blithering stone age idiot" and a "bloody incompetent savage" when he doesn't find Joe and Mary and doesn't answer swiftly and respectfully. (71)
Barter: The fact that Sam often has to barter his labour in order to get food and medical services. This leaves him open to exploitation and reinforces again his second-class status as well as the stigma attached to their aboriginality. Joe knows that he is going to have to do "another hundred posts". The white employers believe they can make them work for very little, or for 'a pair of second-hand boots and a piece of stag ram so tough even the dawgs couldn't eat it" (17)
Jimmy is evidently frustrated and exasperated at the injustice.  Likewise, David also reflects the injustice in the reference to the fact that "the ding always sells us little shrivelled ones (pies) and them wetjala kids big fat ones" (10)   The Sergeant is subtly intimidating and threatens to put the "bush lawyer" brother " "straight inside" if he stirs up trouble.  Mr Neville treats Jimmy with contempt when he is trying to get his train fare to return home. He is forced to wait constantly even though he may miss the train. "He can wait" says Mr Neville as he reads the newspaper and converses with the Constable about sport.
Billy Kimberley – the "black tracker" is interpreted as the magic man boolyaduk. He is "carrying a whip" which he uses on his own people at the behest of the white authorities.   He often prods the natives with the whip (54). Neal throws the tobacco contemptuously on the floor to Billy who must go and search for the runaways. (68)
A political activist and "troublemaker" 
As a proud indigenous activist and "troublemaker" ("ringleader"), Jimmy draws attention to social injustice and the discrimination they face on a daily basis. He believes that the theft of land has caused terrible scars.  Jimmy states that the whites (wetjalas) "took our country" and therefore the Indigenous Australians are in a helpless position of dependence.  In the stage directions, Davis states that Jimmy nicks his finger with the axe and raises blood. This is symbolic of the violent act of dispossession, which so infuriates Jimmy. He chastises (criticises) the Indigenous Australians who "danced" for the white man.
At the Moore River Settlement, Jimmy asks Mr Neal if he voted for "Jimmy Mitchell's lot". He knows that their forced removal was just a political stunt and that Mr Mitchell wanted to protect his power   "so he could have a nice, white little town, white little fuckin' town"  (94).    After his confrontation with Mr Neal, Davis suggests in the stage directions that he is "he is left alone, shouting".   Jimmy's death symbolises the difficulties faced by the First Australians and their sense of hopelessness.  Davis depicts the circumstances of his death and Mr Neville's attitude as deplorable. Jimmy dies a dehumanising death. He does not gain justice. He is isolated and marginalised and treated like a "troublemaker" or an "unruly nigger".
Jimmy criticises the political system of control and curfews. He states: "you know we're not allowed in town, not allowed to go down the soak, not allowed to march".
As well as Gran, Jimmy is the other character to sing a song in his South West language, it is the grandfather's song as he celebrates the crabs in the river and mimes a corroborree. (60)Davis suggests that his problem with alcohol is linked with his feelings of despair.
Jimmy leads the parody of the words to the song during the Australia Day celebration, which they repeat "even louder": "No sugar in our tea/bread and butter we never see". He mocks the celebration of a "happy land" that is "bright, bright as day". .. Jimmy challenges Mr Neville to share their supper of "bread and drippin' and black tea"
For white settlement, Australia Day celebrates the first fleet, which is particularly offensive for the First Australians who make it obvious that they have been completely discarded and treated contemptuously by officials such as Mr Neal and Mr Neville. Davis depicts Mr Neville's response as typically vindictive and indignant. He vows that they will "rue this day" and accuses them of rank and "disgraceful" "ingratitude".
(For students who wish to excel in "Analysing Argument and Persuasive Language" please see our new workbook and free online exercise study program).
Arguments and Persuasive language: an essay-writing guide helps students in Years 11/12 unlock the key to an A+ essay : $22.95.